So when I received a pair of smart wristbands, I found that the Xiaomi Mi Band 1S had some features I really liked and was lacking one key feature I really wanted.  To get started, let me tell you about the Mi Band 1S from Xiaomi first.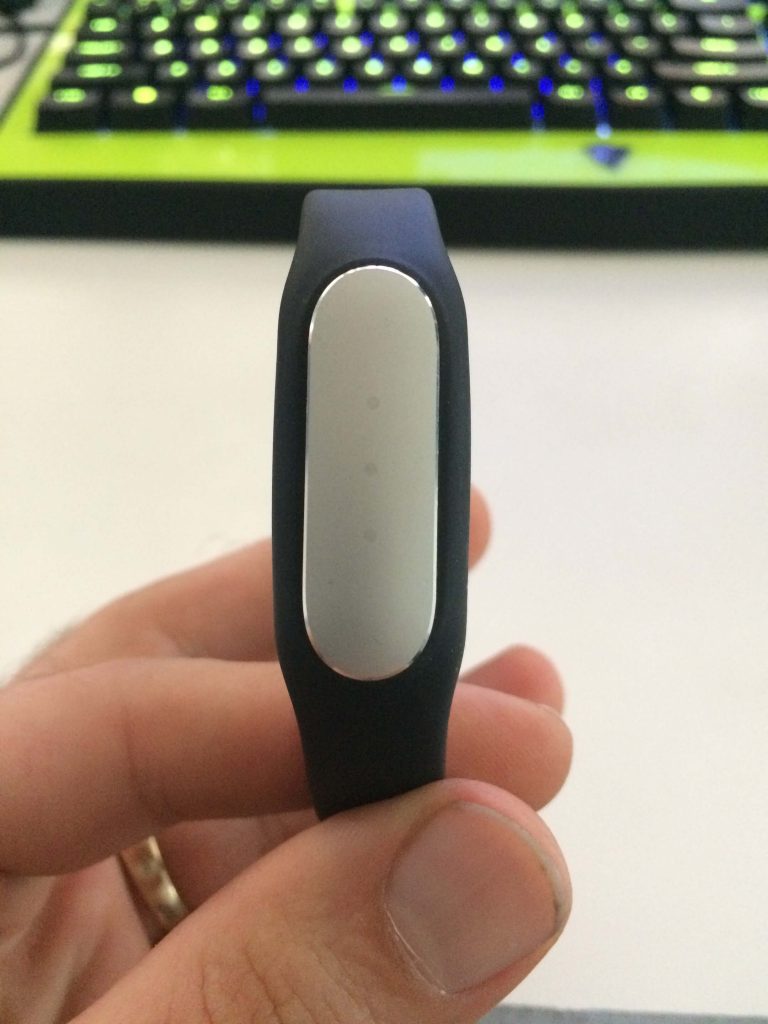 The Mi Band 1S is a oval smartwatch with 3 little circles on it (no idea what they are for) but the watch itself is touch sensitive to acknowledge alarms.  It has no display at all, but once it pairs with your phone it will sync all step, sleep, and other data to your Mi Fit Application.  Yes, only the Mi Fit application will support the Xiaomi Mi Band 1S from what I can tell.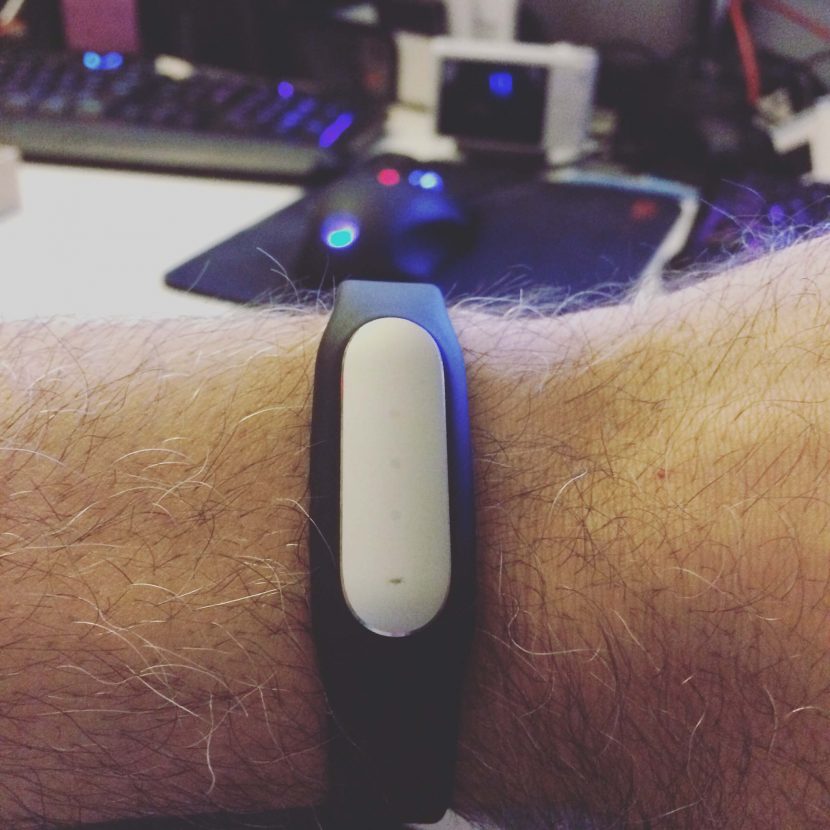 I found the silicone wrist strap to be a little irritating, but you can buy a leather strap for the Mi Band 1S which works very well and I prefer.
The Mi Band 1S does a good job tracking steps and heart beat data and syncing it with your phone.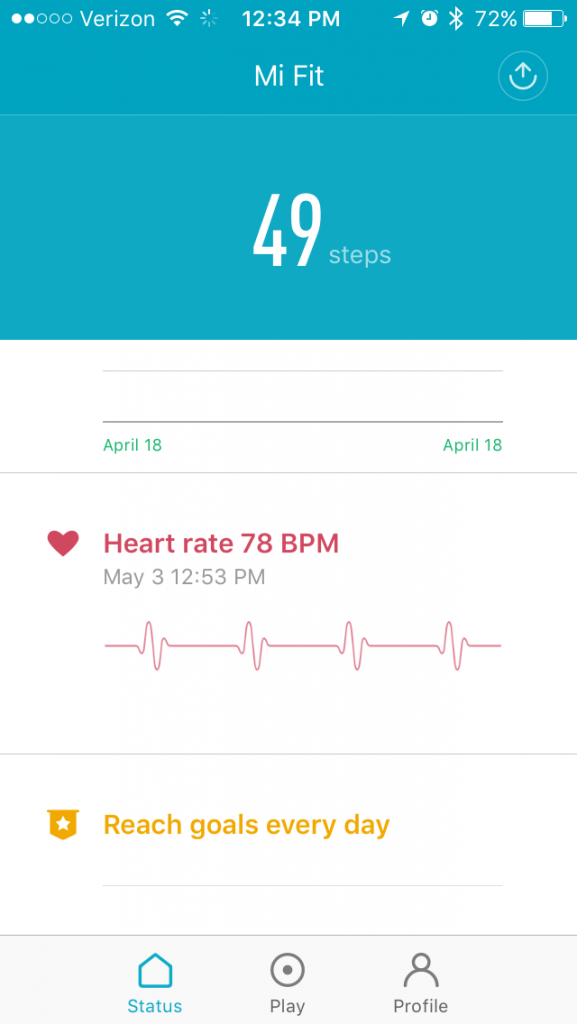 Sleep data was able to sync in Mi Fit without issue as well, which was something I couldn't get the other Smart Band to do.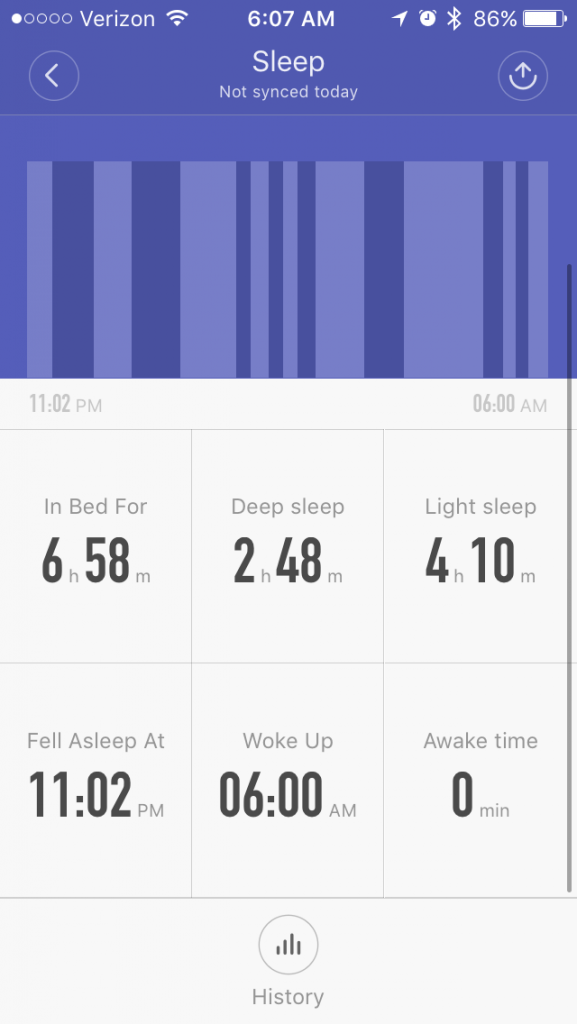 Now, I did notice some glitches in the heart rate read however, if you don't have the wrist band tightly in the right spot, I was able to get some very odd reads, like random spikes where it thought my heart beat was way faster than it really was.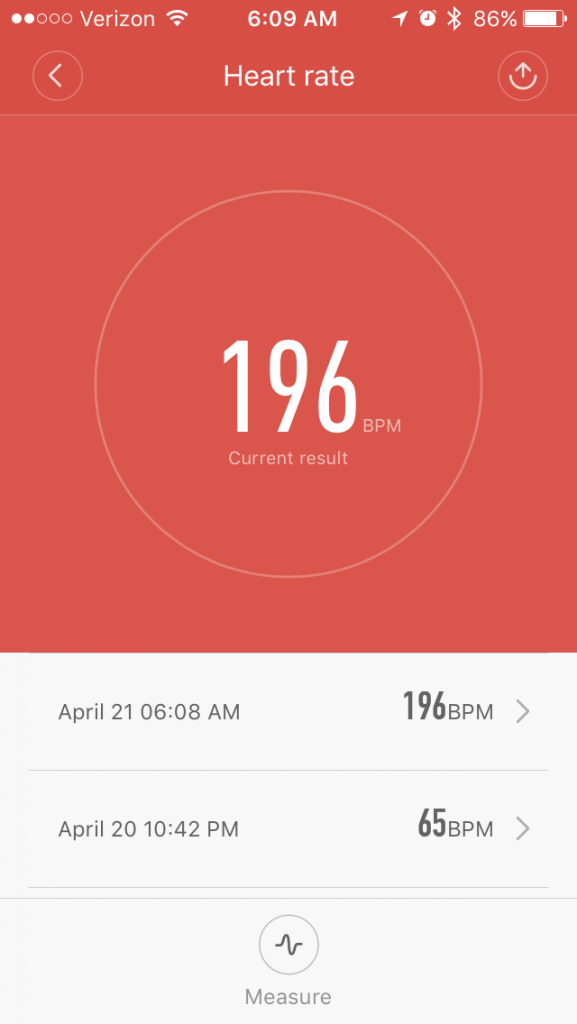 There was no way I had a resting heart rate of 196BPM at 6:08am, this is a poor read, and though I wasn't able to get one that was that far off, it made me question the accuracy of the heart rate monitor a bit.
Step activity and distance is easy to manage, you set goals and you try and reach them.  Where the Xiaomi Mi Band 1S shined was in the silent alarm feature, where you can set an alarm and it vibrates your wrist to wake you up in the morning.  This is where not having a display was beneficial as you don't have a display that shines on illuminating the room and possibly waking your partner.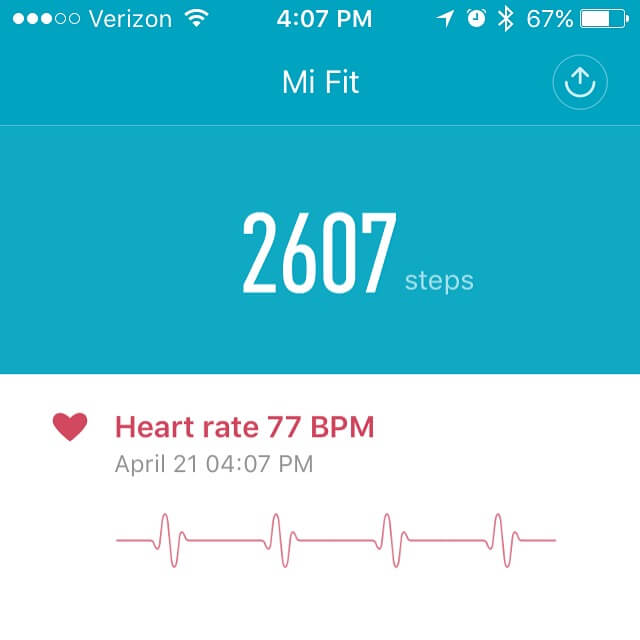 Below is the Xiaomi Mi Band 1S on the right with the ID107 Smart Bracelet on the left.  You can see the Xiaomi Mi Band 1S is thinner and is easier to wear.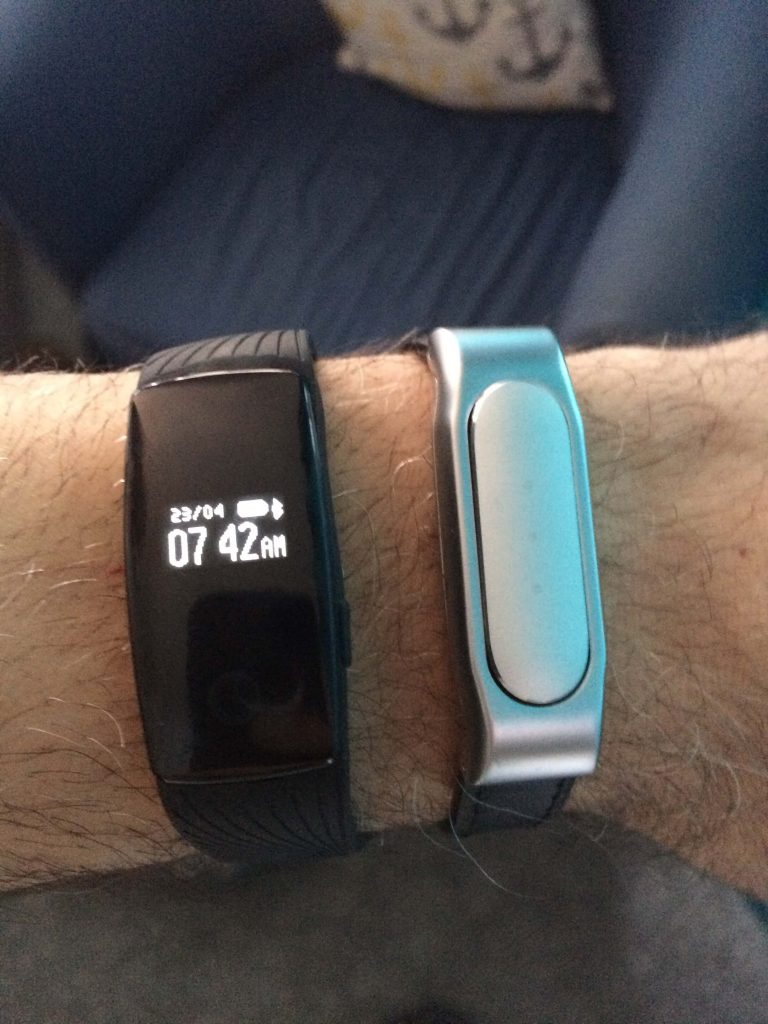 2 other features the Xiaomi Mi Band 1S has that the other smart band didn't, one is the fact that it has 10-day battery life on a single charge.  This did have a tremendously long battery life due to not having any display.  The other is you can make it so the band can unlock your phone for you, this way you can not have to unlock your phone when wearing the Mi Band 1S which is convenient.
Here is a full video walkthrough of the Xiaomi Mi Band 1S with showing of the Mi Fit app on iOS.
If you want the best of both worlds, the Xiaomi Mi Band 2 is now on Pre-Sale which has an OLED display.
Disclaimer:  Gearbest sent me the Xiaomi Mi Band 1S so that I could review it and showcase it to our readers.  All opinions are 100% mine and mine alone.