We are influencers and brand affiliates.  This post contains affiliate links, most which go to Amazon and are Geo-Affiliate links to nearest Amazon store.
The world is on the verge of techno-economy era. With nearly 200 billion connected devices in the world today, cybersecurity is a predominant concern.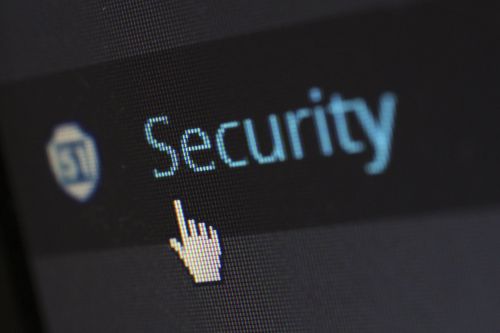 The ever-increasing digitalization of business engagement have made the integrated systems of global corporations vulnerable to cyberattacks leading to the enormous data breach that is estimated to reach $150 million in 2020.
A robust and compatible antivirus software effectively protects computers and smartphones by detecting and preventing number of digital threats such as, malware, viruses, spyware, rootkits, Trojans, adware etc.
An efficient antivirus software is mandatory for every operating system because viruses can potentially corrupt boot sectors, hold user hostage for ransom, embed itself in the system memory, embezzle user identity, compromise confidential data, and so much more. Having a reliable antivirus software is the only possible security a user can ensure against falling victim to malicious cyber-attack.
Thankfully, there are many antivirus programs that effectively defend operating systems by safely removing as much as 100% threats from operating systems against the complexed landscape of viruses.
While this is certainly a good news, the wide variety of antiviruses with different features available today has an adverse effect on users. People find the trouble of choosing just the right antivirus that offers the best protection without disturbing the machine's overall performance rather overwhelming.
To help users narrow down this long list, we have compiled the list of best antivirus software for 2020:
Norton antivirus plus
ESET nod 32
Bitdefender antivirus plus
Kaspersky
Webroot SecureAnywhere antivirus
AVG antivirus
McAfee total protection
Avast
The USP of Norton antivirus plus is that it provides protection to anything from PCs to handheld devices. It covers all the security essentials and have one of the best malware detection program. Norton antivirus plus keeps the system protected against spam, malware, phishing attacks, and malevolent email attachments. This antivirus program is reputed to be an all-in-one antivirus that caters to user's all security and privacy needs.
Strengths
Chrome, Edge, Firefox and Safari browser extension
Backup software with online storage
Two-way firewall
VPN support
System-optimization software
Password manager
24/7 customer support
Weaknesses
ESET NOD32 ($39.99/year)
ESET NOD32 is ranked at the top by many independent testing labs. It works amazingly well with the Microsoft Windows server operating systems but also has security options for Mac and Android. ESET NOD32 comes in two editions: home edition and business edition. The business edition is sold vastly given how desperately we need some of the best business antiviruses today to counter the looming threat of ransomware in the corporate world. Its excellent ability to detect and disable malicious malware and phishing attacks makes it ideal even for Google that uses it for the Chrome protection.
Strengths
Malware and anti-phishing protection
Straightforward user interface
Less system space requirement
Clean parental control options
Weaknesses
No VPN and file shredder support
Bitdefender Antivirus Plus ($39.99/Year)
Bitdefender Antivirus Plus is the most rationalized option to go for to ensure the security of your operating systems. This antivirus program is designed to detect ransomware traces and to protect targeted files by preventing encryption until the malicious attack is halted which makes it top of the range antivirus software.
Although it is Windows baseline antivirus package, Bitdefender also has versions for Mac, Android and iOS.
Bitdefender Antivirus Free Edition
There is also a Bitdefender Antivirus free edition which is an authentic and accurate free antivirus available today. It is designed with the simplest configuration, and is perfect for PCs. A perfect solution for antivirus novice who cannot manage the security themselves.
Strengths
Ransomware remediation
Multi-layered password manager
Hotspot shield-powered VPN support
Banking protection
Multiple scan modes
Weaknesses
Kaspersky ($59.99/Year)
Kaspersky antivirus software aces many antivirus testing labs with first-rate scores. With the most powerful malware protection, simple interface, and an efficient system performance, Kaspersky does its job the best and continue to be trusted by millions of people. It lives up to its reputation of being incomparable with every new upgrade and version. It comes packed with many advanced options to detect and destroy phishing, keyloggers, and banking Trojans access attempts.
Strengths
Robust phishing protection
Multiple scan modes
Secured VPN
Password manager
Bank protection
Prompt malware-blocking
24/7 phone and live chat support
Weaknesses
Webroot SecureAnywhere Antivirus ($29.99/Year)
Webroot SecureAnywhere is an efficient antivirus solution with special focus on the security and performance speed. It uses a unique approach to detect and monitor any threat which allows for the scan of the entire system with no performance impact.
Webroot has one of the most active databases of malware among some top rated antiviruses. The security trials and resource proficiency of this particular antivirus make it Windows, Linux, Android, and IOS friendly.
Strengths
Ransomware protection
Webcam protection
Little to no performance impact
Inexpensive and easy to use
Real-time monitoring
Ransomware protection
Large malware database
Weaknesses
No live chat or phone support
AVG Antivirus (Free)
AVG is very popular on the antivirus market due to its powerful infrastructure, security methods, simple interface, and most important of all – it is free. Even for paid features, AVG offers perfectly affordable plan.
The software's honest approach has swiftly made it trustworthy. It provides features like strong protection against malware as well as download monitoring and email security, which are usually concealed behind a paywall in other antiviruses.
Strengths
Fully developed free versions for Windows, Mac, Linux and Android
Ransomware protection
Secure browser
Webcam protection
Real time download monitoring
It is fast and lightweight
Easy-to-use interface
Weaknesses
No password manager and VPN in the free version
McAfee Total Protection ($44.99/Year)
McAfee is here since the conception of antiviruses. The latest upgrade of its McAfee Total Protection ensures 100% protection against number of viruses with improved anti-malware measures and automatic updates.
McAfee Total Protection provides security solutions for multiple machine usage. The upgraded version has some very interesting options like Threat-Map that lets you keep track of top threats on the global network e.g., malicious malware or hacker IP. It has fully-fledged support for Windows, Linux, macOS, Android, and IOS
Strengths
Reasonable multi-user plan
Strong computational results
Ransomware, Webcam, download, phishing protection
Secured browser
Firewall support
Weaknesses
Avast (Free)
With 435 million monthly users, Avast antivirus is among the top league in the security market. Being one of the market leaders, this program provides numerous topnotch features like hardened browser, customize computing style, Wi-Fi scanner, strong malware detection, gaming interface etc., making it the most flexible free antivirus available today.
It is designed to provide multi-layered antivirus fundamentals for Windows, Android and Mac. The latest upgrade with a revamped interface has changed Game-Mode into Do-Not-Disturb Mode which effectively terminates any interruption in the full-screen usability. The Behavior Shield is another added feature that serves to detect suspicious undertakings.
Strengths
Reliable malware protection
Free password manager
Free browser extension
Home network scanning
Mobile security feature
Lightweight interface and zero impact on system performance
Inexpensive premium versions
Weaknesses
No automatic and boot scanning
Throughout the year 2019, ransomware remained one of the top cyber threats in the world. According to tech analyst Forrester, the next few years will witness a new range of threats that will challenge the cybersecurity and antivirus deployment like never before. It is high time to invest in a powerful antivirus program.
Some FAQs
How to temporarily pause an antivirus?
To temporarily disable an antivirus software go to the bottom right of the system tray until you locate the small icon of your antivirus software. Right click on the icon and select the preferred disable duration from 10 minutes, 1 hour, until the system restart, or permanently.
Note: It is very important to temporarily disable the antivirus program while using any of the specialized tools to prevent any cross-interaction.
How to uninstall an antivirus?
To uninstall an antivirus, click on the Windows Start menu and find your antivirus program in the list. Open the program and look for an uninstall option. From there it is an auto-uninstallation process, you just have to follow the prompts until to an end.
Note: Uninstalling an antivirus program does not cancel the subscription. So it is better to first try temporarily disabling of the software if you are facing a minor issue.
How to disable antivirus?
In order to disable an antivirus, go to the notification area present on the lower right of the taskbar and right click on an antivirus icon, then select the option to either disable or exit the program.
Note: Always disable an antivirus while installing some new program into the system. Because antivirus software often fail to distinguish between a legitimate program and a virus that is being settled in the computer's storage system.
About the Author
Sitwat Maroof, Technical Writer
I'm a freelance technical writer with a passion to write on the subjects of cybersecurity, cloud computing, futuristic technology, artificial intelligence, and data science.
Twitter: @svcssm
We are influencers and brand affiliates.  This post contains affiliate links, most which go to Amazon and are Geo-Affiliate links to nearest Amazon store.
This is the Dragon Blogger Guest Bloggers account for author's who want to submit articles and only have credit in the post instead of having to manage their own WordPress profile.