This was actually my first USB Type C outlet plug that I was sent to review, normally you get typical USB Type A plugs and you just plug USB Type C cables into them, but this was the first one where you use a double sided USB Type C cable or the power plug side is USB Type C even if the other other cable side is Lightning or MicroUSB.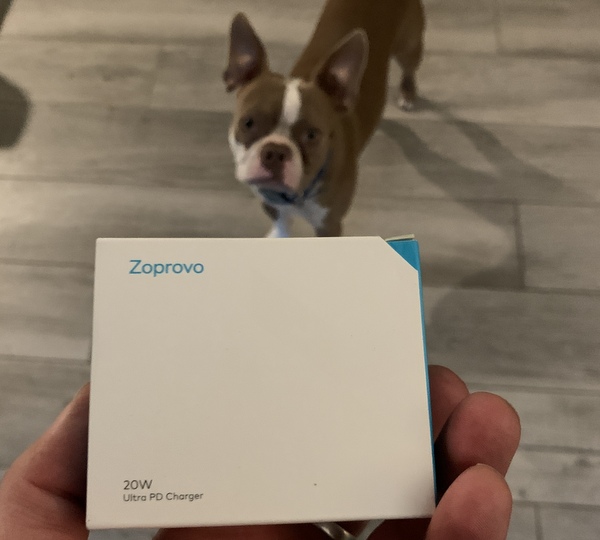 The first thing to note about the Zoprovo 20W USB C charger is that it can be ordered in a 2-pack which is highly recommended, they are incredibly small and as small as a 5W charger but you get 4x the charging power.  The dimensions are 1.18" x 1.18" x 1.57" and their charger is 50% smaller than the 20W iPhone wall charger, and 20% smaller than their older model.  You also get an ETL-certified charger with advanced circuitry and an intelligent chip that protects devices from over-voltage, over-current, over-heating & short-circuiting, I can also confirm after having my phone on this thing for hours on end that the plug does not get hot at all either.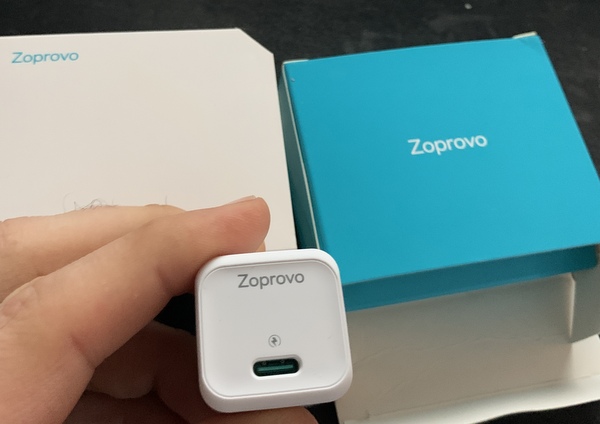 Now I wasn't able to get exact testing, but I can confirm that the 20W charging is incredibly fast and it is very close if not on point when they say you can get an iPhone 12 from 0 to 50% in 30 mins, though I only have an iPhone XR I let my iPhone XR repeatedly get into the red and low battery under 10% and am always back into the 60-80% range if not fully charged in less than an hour.  This charger from Zoprovo supports USB PD 3.0, QC 3.0 and PPS, and is fully compatible with all USB-C devices.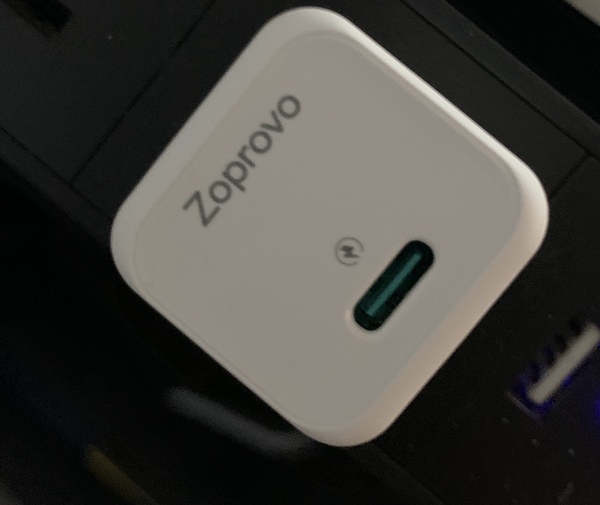 Specifically they list compatibility with these broad phone models, but you can charge anything really that is mobile including any tablets like the Fire tablet, since the output is capability is the following 5V=3A (15W) 9V=2.22A (20W) 12V=1.67A (20W).  You can even plug chromebooks into this thing without worry for the most part.
Check out the Video Review of the Zoprovo USB Type C Charger
Listed Compatibility:
iPhone 12 Pro / 12 Pro Max / 12 mini / 12 / 11 Pro / 11 Pro Max / 11 / iPhone SE (2nd generation) / iPhone XS / XS Max / XR / X / 8 / 8 Plus;
Samsung Galaxy S10 / S10+ / S10e / S9 / S9+ / S8 / S8+; Note 9 / 8; Pixel 3a / 3XL / 3 / 2 XL / 2, and More