We are influencers and brand affiliates.  This post contains affiliate links, most which go to Amazon and are Geo-Affiliate links to nearest Amazon store.
Augmented reality is one of the most discussed tech trends of the past few years. Augmented reality is a technology that combines existing reality with computer-generated enhancements to create a new form of existing reality that you can interact with. Augmented reality is now commonly used in mobile games and apps.
It's important to know the difference between augmented reality (AR) and virtual reality (VR). Virtual reality has a completely digital existence, while augmented reality is closely connected to the reality. While VR has a wide variety of uses, today we want to focus on 10 new and noteworthy mobile games that are based on AR.
1. Temple Treasure Hunt – treasure hunt experience – iOS
Temple Treasure Hunt is a must-see game for anyone who loves myths and mysteries. It's a geolocation-based augmented reality game that can be played both indoors and outdoors and features Indian mythology as inspiration for creating the characters. There are two modes available: you can play as the treasure protector, making new treasure trails, or as a treasure hunter, where your job is to discover as many treasures as you can.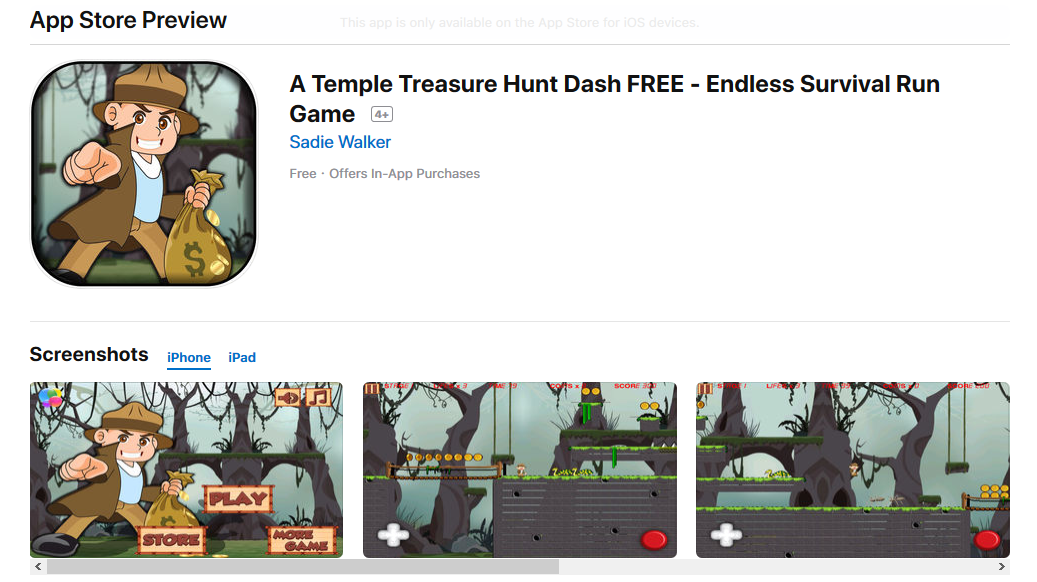 2. Zombies Everywhere! – AR apocalypse – iOS
The idea behind this game is simple: there has been a zombie outbreak and the whole area is infected – that's exactly why you can see so many zombies when you point the camera of your phone to the surroundings. Your job here is to eliminate the zombies, but don't think the zombies are patiently waiting to be killed: they will jump and crawl out of the most unexpected places and you need to always be alert to spot another undead near you.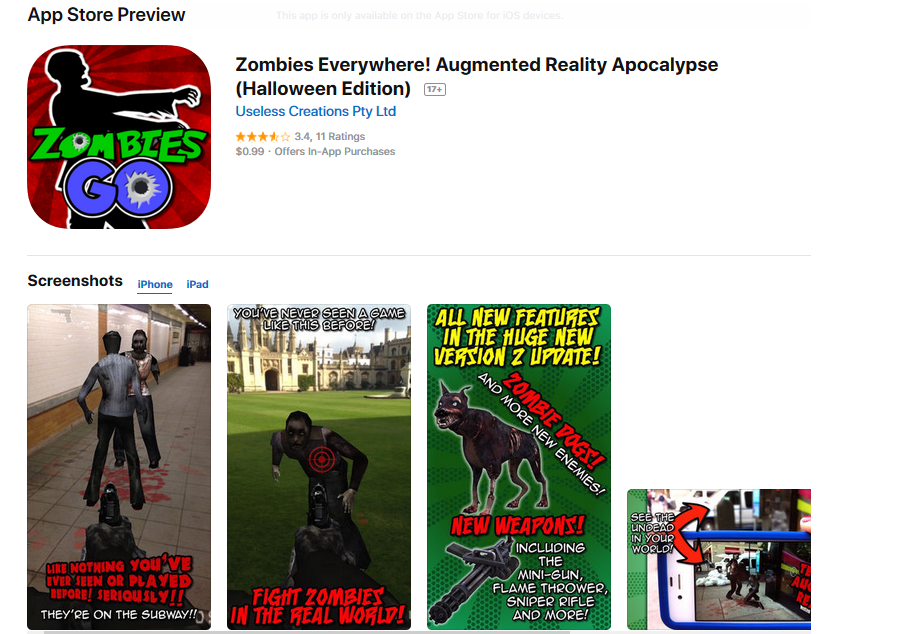 3. AR Dragon – new age Tamagotchi – iOS/Android
Virtual pet games are nothing new – we all remember the Tamagotchi craze of the late 1990s, Neopets, and other virtual pets. However, never before have virtual pet games felt so real as AR Dragon does. Adopt a baby dragon, take care of it, watch it grow, and, most importantly, interact with it! You can play with your pet dragon at home or take it to the outdoors for even more fun. This may be the most innocent AR game right now and that's exactly why we love it.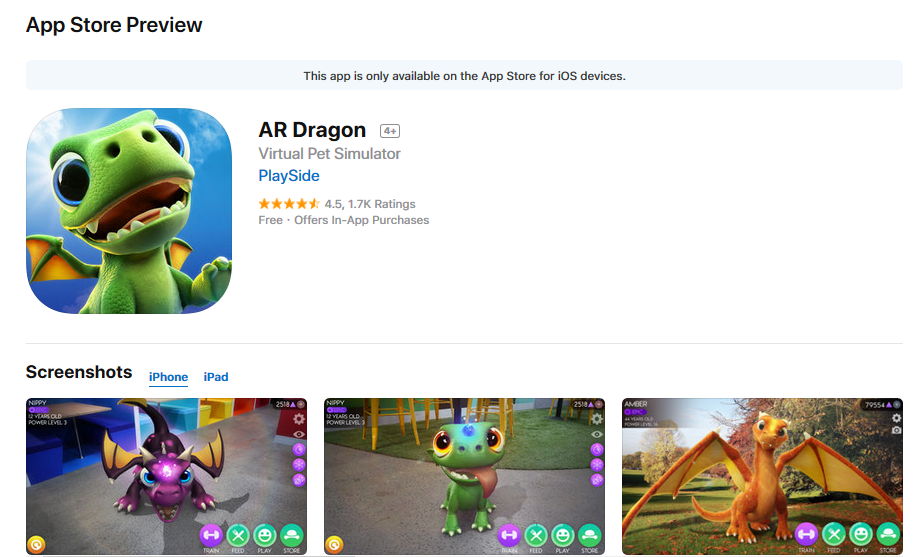 4. SpecTrek – ghost hunting – Android
Want to not only experience one of the most buzz-generating augmented reality games of the year, but also work out? Then check out SpecTrek, an award-winning Android AR game. This game feels positively retro, and the premise couldn't be simpler: discover and capture ghosts that appear near you. This game is perfect for playing outdoors, as in order to capture the uncharacteristically fast ghosts you'll need to do plenty of running – but it's all worth it because you get to save the world from a ghost invasion!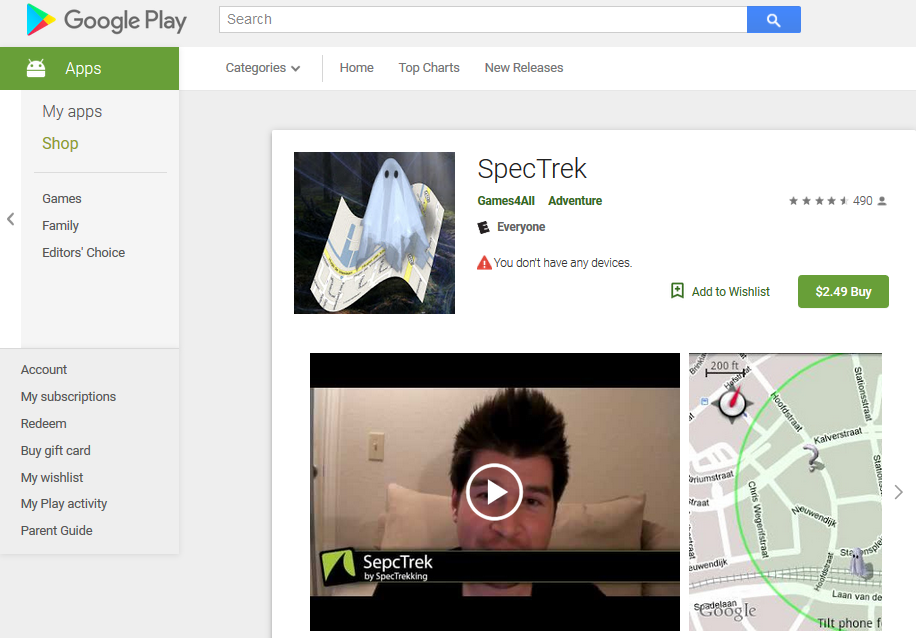 5. Ingress – science fiction AR – iOS/Android
Ingress has sparked a lot of discussions ever since it was first release. This multiplayer augmented reality game is not an easy one to explain to someone who's never played it before: you play against other players, but none of you sustain any damage throughout the game. Ingress is a location-based game, which means the most interesting things will happen at the places that have maximum significance in the area.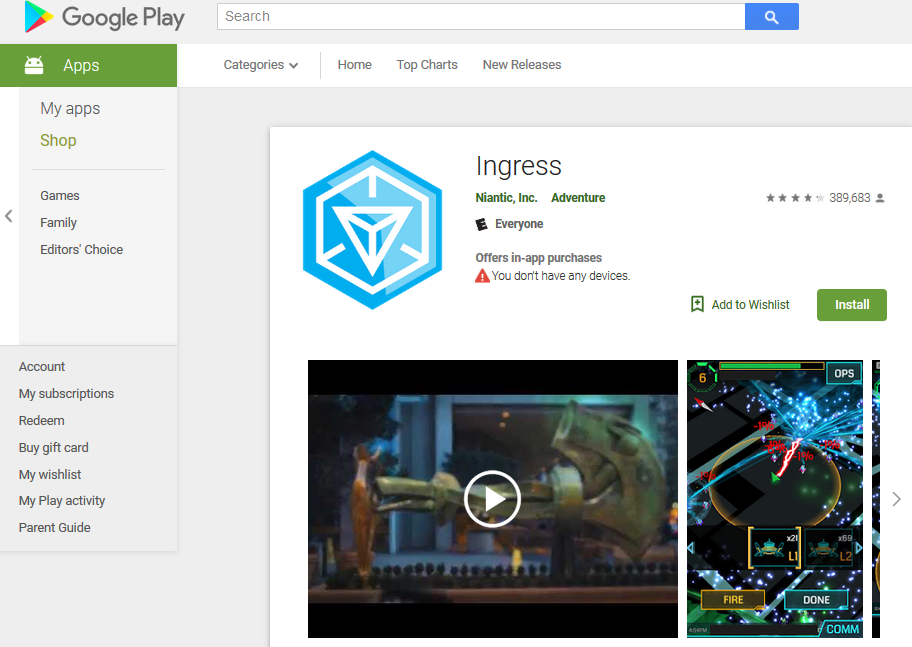 6. Sharks in the Park – AR underworld experience – iOS/Android
Sharks in the Park is developed by Geo AR, a company who has a number of winning AR games under their belt. However, nothing has yet topped Sharks in the Park, a game that allows you to instantly turn your surroundings into a staggeringly lifelike underworld scene. Play in a park or in a field to reveal majestic sea creatures, walk around with schools of fish, and stay away from the giant sharks that can scare your new fish friends away.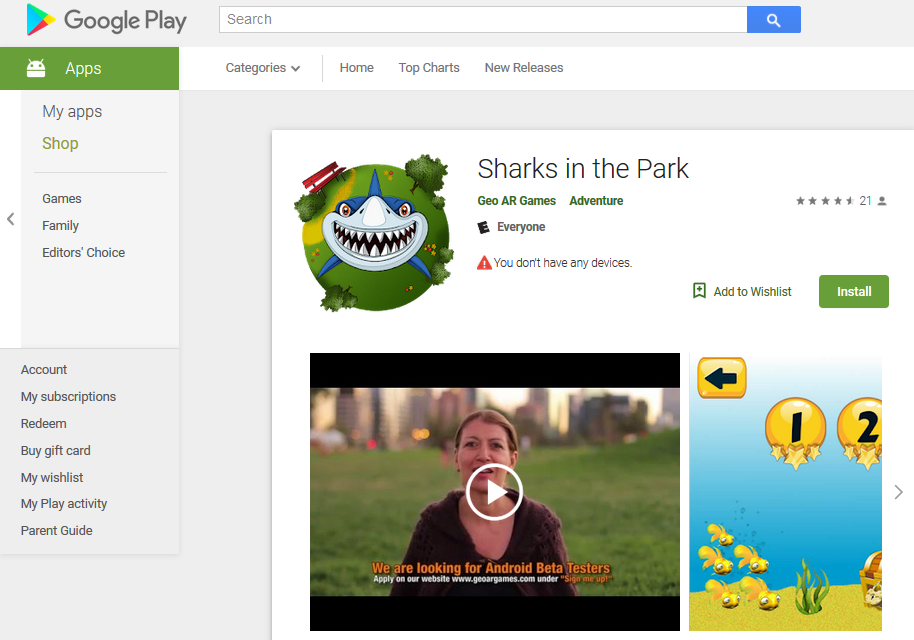 7. Conduct AR! – railway management – iOS
Conduct THIS! was a huge hit with the gaming community a couple of years back, and the augmented reality version of this game is guaranteed to please not only those who have played the previous version, but also anyone who loves trains and isn't afraid of a little challenge. In Conduct AR! you will need to conduct a railway system in small but picturesque locations. Once you feel like you've mastered the game, try the live time puzzle to truly become the best!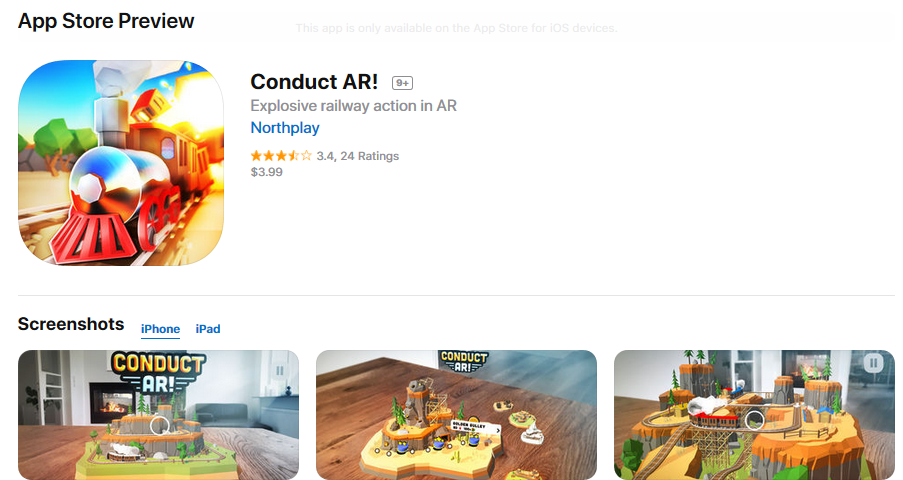 8. Real Strike – AR FPS – iOS/Android
When you're not in a mood for complicated stories and multi-tiered games, you'll definitely love Real Strike, an augmented reality first person shooter. Designed in the best tradition of FPS games you grew up loving, Real Strike offers exceptionally realistic animation, 25 types of weapons to choose from, and, of course, the mesmerizing weaving of existing reality into the gameplay.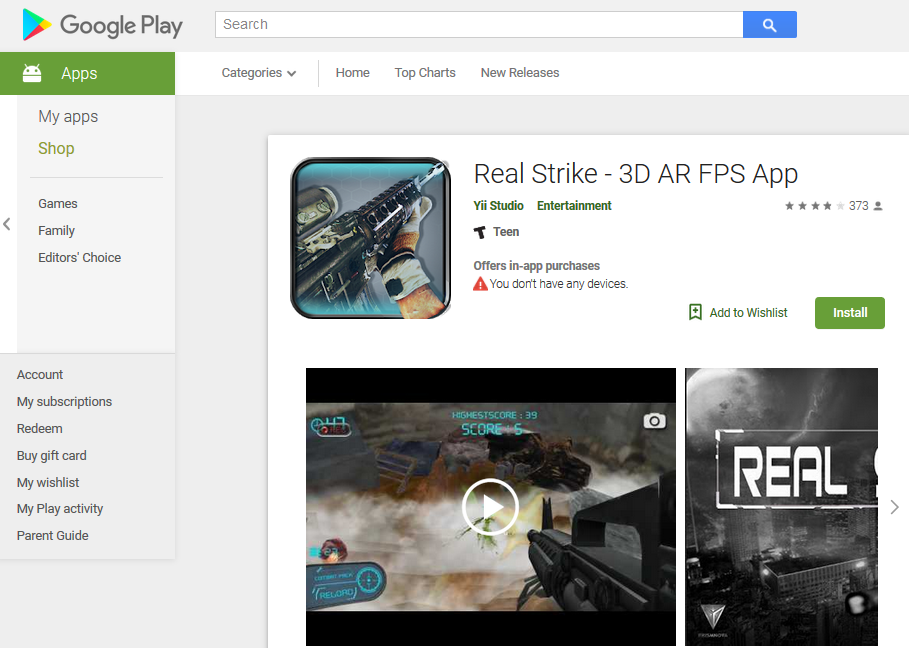 9. Stack It AR – tower building – iOS/Android
Stack is a fantastic and addictive time killer game where you need to build a tower by stacking swinging blocks on top of one another. This idea could have only made better with the addition of augmented reality. Now you can build towers anywhere: on your desk when you're at work, on the beach during a vacation, or on a restaurant table while you're waiting for dinner.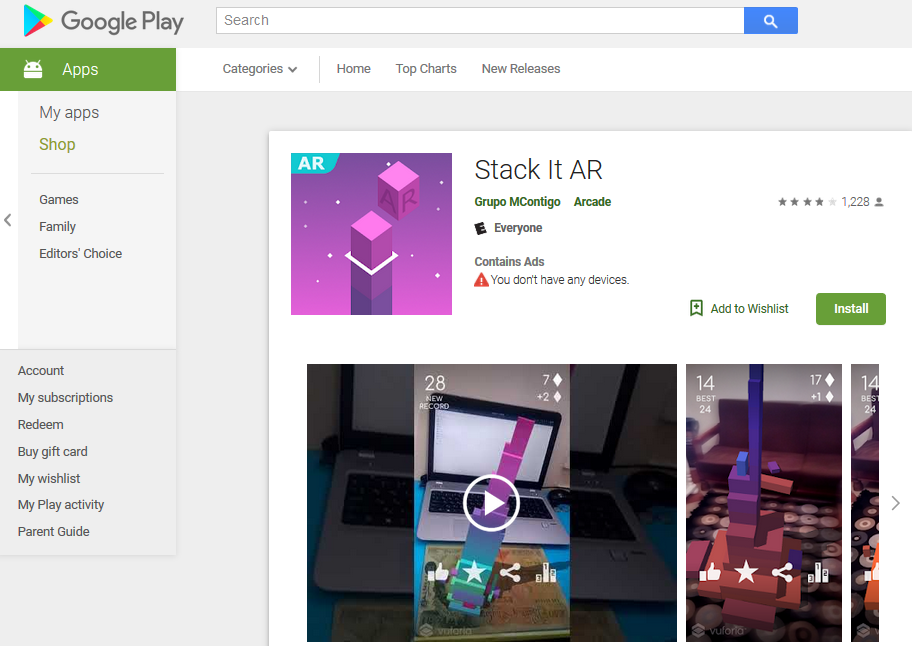 10. Toy Car RC – remote control racing – iOS/Android
Racing games are not too common when it comes to augmented reality technology, which only makes Toy Car RC more interesting to play. It's designed in a way that allows adults and children to play with a toy remote control car, sending it on a journey in their surroundings. You can even create custom obstacles from paper or other objects, which will then be scanned and processed by the game for extra thrill.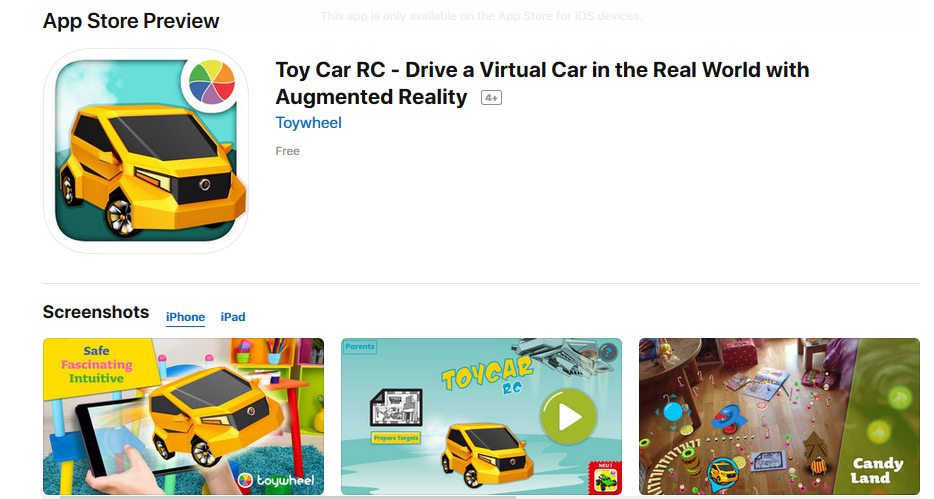 About the author: Alice Crisp is a writer at 1custompapers, where her job is to find connections between the world of tech and the world of education. She's especially passionate about software and mobile technology. Alice never misses a tech event and always keeps her hand on the pulse of consumer electronics.
We are influencers and brand affiliates.  This post contains affiliate links, most which go to Amazon and are Geo-Affiliate links to nearest Amazon store.
This is the Dragon Blogger Guest Bloggers account for author's who want to submit articles and only have credit in the post instead of having to manage their own WordPress profile.