We are influencers and brand affiliates.  This post contains affiliate links, most which go to Amazon and are Geo-Affiliate links to nearest Amazon store.
Modern technological advances have done a lot for us. It is now deeply integrated into our society and transformed how we used to do things, including writing. Writing has undergone a huge change over the centuries, and the way writers go about their work changed, too.
Our ancestors had their own writing system. They used to write on clay tablets, Hieroglyphics, pictograms on walls, texts on papyrus and papers that evolved in many different forms that we still use at present. Now, people write on their screens.
Also, gone were the days when writers were rooted to their spot at home or at the office to work on their writing. They can now take their work with them and write anywhere and anytime that is convenient for them.
Everyone owns a smartphone now or a handheld device capable of connecting to the Internet. If you are a writer on the go, you do not even need word processors for work. Simply download apps from the App Store or Play Store and you're good to go. You can even access your files from any devices as long as the app supports cloud integration.
Here are some of our top picks for apps that modern writers can use that are compatible with iOS and Android platforms. These apps are simple, minimalist, and have great features to make you concentrate on your work and make your overall writing experience a pleasant one.
iA Writer (for iOS and Android)
iA Writer is a well-known, long-time favorite that used to be exclusive for iOS users only. It didn't take long until it finally became available for Android users, as well. It is a crowd favorite because of its killer features like syntax highlighting, which lets writers spot parts of a sentence such as verbs, nouns, adverbs, conjunction, and adjectives highlighted in the document. For iOS, it has extra features like split screen.
iA Writer also allows synchronization of files in real time and let users access documents on Dropbox as well as on Google Drive aside from creating local files. Not only that, files can be exported to different file formats such as doc, HTML, and PDF. If you need your documents published to medium.com, you'll have to enable the feature, but it is a great option that writers love about the app.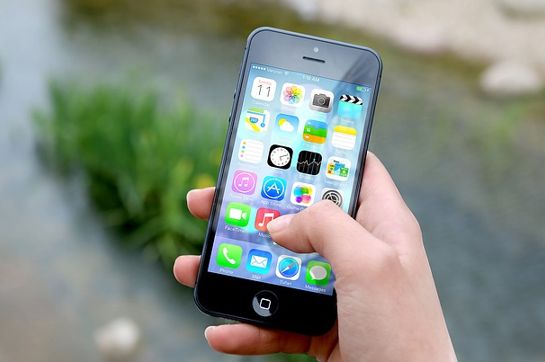 Of course, no matter how great the app is, it is still up to you to create amazing contents. Writers or bloggers who need apps like these to consistently update their blogs or websites but do not have time to actually write contents, the best solution would be to get writing services online.
Editorial (for iOS)
Editorial for iOS is considered one of the most powerful apps out in the market today. It is a great writing app that has a nice intuitive interface and support for workflows.
Your files can by saved to, access from and sync with Dropbox. It may be on the expensive side but it's a professional app that can adapt to the writer's needs, and that is worth your money.
JotterPad (for Android)
JotterPad for Android is a minimalist app that allows users focus on the writing alone. Its interface is simple and avoids unnecessary options that can be very distracting. Writers can write their posts in markdown and conveniently export files to different formats like PDF, doc, txt, MD. These files can be saved to and accessed from Dropbox.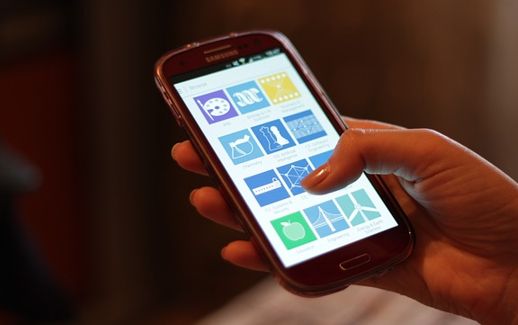 JotterPad has elegant typography options such and can also be used at night or when it's dark because of its night mode feature. Another one of its amazing feature that makes it stand out is that it takes snapshots of your work and save them so you can easily revert to them if you have to. The app also supports Bluetooth keyboards.
Microsoft Word (for iOS and Android)
Sounds familiar? Yes, Microsoft word is still one of the best writing apps available for both iOS and Android users. It supports Dropbox integration and some added features for the iPad version. Overall, Word is a great writing app and still keeps on improving.
Ulysses (for iOS – iPad)
For iPad users, Ulysses is a must-have writing app. It is simple, minimalistic, and does the job impressively. It supports markup, footnotes, links, and images. Files can be easily exported to word documents, PDF, and web pages.
Users can also customize the color palette to suit their needs. This distraction-free app is guaranteed to make you focus on your work and without unnecessary options.
Drafts 4 (for iOS)
Drafts 4 is a free writing app exclusive for iOS users. It is considered as one of the best scratch pads for it also allows users to put in their thoughts for later. It also supports several sharing apps so users can send a text. Drafts 4 has a customizable bar for markdown shortcuts, and iPad users can enjoy the split-screen feature.
Writer Plus (for Android)
If you are comparing writing apps available in Play Store, Writer Plus has an excellent one. Its interface is decent and clean. It lists down your files or articles vertically, and you can organize them into folders.
Writer Plus is easy to use. You can start by clicking the "+" sign at the bottom part of the screen. Its features include keyboard shortcuts, markdown formatting, night mode, character count, and an undo or redo button.
Although the app still has a lot to work on like integrating it into the cloud, it's still a pretty good choice for a writing app.
Monospace Writer BETA (for Android)
Although it is still in BETA, Monospace Writer is a pretty decent app. It is minimalistic with a well-designed and clean interface. Your files and other related documents could be organized using hashtags instead of folders. It also supports markdown and cloud integration.
Write (for iOS)
Write is exclusive for iOS users at the moment. Its features include a cursor nub that can be used to put the cursor in place accurately while typing, a decent-looking interface, and numerous sharing services. For those who need to secure their work, passcode lock can be set to lock the app.
Markdown X (for Android)
Obviously, this app is particularly designed for markdown as the name implies. Users can access the preview mode by swiping across the screen for those writing on their smartphones. For those with bigger handheld devices, you can preview your work side-by-side live similar to markdown editors on the desktop. There are several options for formatting and exporting to either plain text or HTML is easy. It also supports Dropbox sync.
So that's 10 of the most popular apps available in the market today. It is guaranteed to make your writing experience a breeze even when you are on the go and just using your smartphones or handheld devices. Obviously, one of the most significant change technology brought to us is how we write, distribute, publish, and read information these days. It is easier and more convenient to put our thoughts together or "pen to paper" using these tools.
We are influencers and brand affiliates.  This post contains affiliate links, most which go to Amazon and are Geo-Affiliate links to nearest Amazon store.
This is the Dragon Blogger Guest Bloggers account for author's who want to submit articles and only have credit in the post instead of having to manage their own WordPress profile.