Honestly speaking, ensuring that your website is mobile friendly has never been more important than it is in this evolving age of information. The truth is, for the first ever since the dawn of the World Wide Web, internet traffic from mobile devices has significantly surpassed that from personal computers. And this can only imply one thing! There has been a major paradigm shift in how people surf the web. For this reason, it is vital that you seamlessly and strategically adapt to this prevailing wind of change. Otherwise, you risk the likelihood of your site becoming redundant and invisible to a significant amount of traffic originating from mobile devices.
But why is a mobile-friendly WordPress design so important for your site?
Well, the thing is, transforming your old school web design into a mobile-friendly one makes it more responsive, increasing its capability to flawlessly adapt to different screen dimensions. According to Globalgraphicswebdesign.com this substantially improves its performance and looks on widescreen monitors, mobile devices, and anything else in between. Bearing this in mind, it is apparent that the only way to adapt to this new paradigm is by transforming your web design to be more responsive and adaptive to mobile devices. Fortunately, this can be effortlessly achieved by integrating a mobile-friendly WordPress theme to your site. The problem is, every other theme out there claims to be mobile friendly and responsive, but more often than not, they don't respond and look great on mobile devices. And though their performance might be acceptable to some extent, they still leave a lot to be desired.
1. Touch by Bonfire Themes
This theme not only looks great on mobile devices but is also designed with a user-friendly interface to optimize the user experience of surfers visiting your site from their mobile devices. The design includes a practical and easy to use navigation bar located at the top of the theme. It also boasts a high degree of flexibility and versatility, giving users the freedom to customize most of its features to suit their need. Speaking of which, you can display a menu button and a back button to ensure that users can navigate your site seamlessly and effortlessly. It also allows you to add a call and an email button on its interface so that users can directly send emails or call your call center without having to copy or remember your contact numbers.
Touch is also integrated with several highly effective and mobile friendly in-built tools such as contact forms, social media sharing buttons, and touch-enabled photo galleries which allow pinch, zoom, and swipe gestures. Last but not the least, there is also a search button which makes it easy for surfers on mobile devices to easily discover pages and content published on your site. These features work together to improve the user experience of web surfers accessing the net via their mobile devices.
In terms of beauty and aesthetics, this theme is simple and minimalistic oriented. Besides this, its ambiance is bright and modern thanks to the cues it has adopted from Google's Material Design Language. With all these features working in unison to compliment the theme's performance, you can rest assured that visitors on your site will find it easy to read, consume and internalize the content published on your site.
2. Fusion
If you are looking to establish an online store or promote mobile applications, Fusion is perhaps your idealist choice. The look on modern devices is amazing and also showcases your products conspicuously regardless of the platform being used to access your site. And though Fusion comes with a plain design, there is a sharp and desirable look into its inner workings. Well, timed animations spruce ups its interface while an ingenious and calculated use of colors warms up its design. The theme is also built to seamlessly integrate with the Siteorigin page builder plugin making it highly versatile and adaptable.
Leveraging on this flexibility and adaptability, you can easily build custom page layouts from scratch or customize existing ones. This is made possible by its huge library of tools, content and site elements. Being the versatile theme it is, Fusion is undoubtedly a theme you can use over and over again and still expect exceptional performance.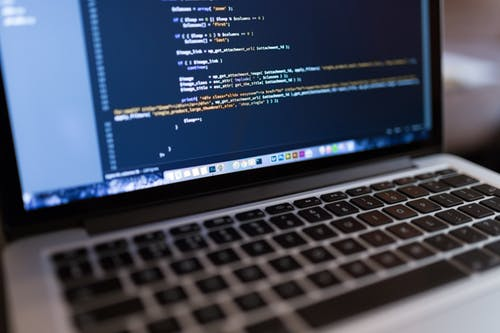 3. Rogue by Bonfire Themes
This fine-looking Rogue theme works perfectly for both personal computers and mobile devices. Its presentation is minimalistic and simplistic, reminiscent of Tumblr style blog designs and themes. It is designed with an array of features which work together to guarantee a satisfactory user experience for web surfers visiting your site through their mobile devices. Most of its features are primarily optimized for blogging though it can elegantly handle a wide variety of content such as images and videos.
Its most noticeable feature is the capability to filter featured images to black and white then transform them to full color whenever a user hovers over them. This facilitates for a cool, artistic and creative effect of the theme's design and interface.
Besides this, it boasts a wide and elaborate mobile menu set at the backdrop of an image and set menu text. The design is also highly customizable featuring a wide array of font designs, font sizes, configurable headers, spacing and so much more. With such efficiency and beauty, you rest assured that your content is not only beautifully presented to mobile device surfers, but also easily accessible and readable on all platforms
4. Hero by Bonfire Themes
This theme is built with a stylish sleek design featuring dark headers and light content areas for easy access to content on mobile devices. The build is modern, sharp and outwardly impressive to the eye. The theme's navigation has been optimized for mobile devices, with subtle animations bringing every page to life. When considering just the essentials, this high contrast minimalist WordPress theme is a foolproof way to capture your visitor's attention and keep them engaged in your content. And though it might look a little bit plain on bigger screens like on personal computers, the design is highly responsive and elaborate on mobile devices
5. Spartan by Bonfire Themes
Unlike most themes – which come with a white background, Spartan is uniquely dark. Its user interface is also very user-friendly and highly responsive on mobile devices. This feature makes it an ideal choice for any blogger looking for darkness inspired theme.
Most of its features are optimized for blogging, though it comes with considerable capabilities of playing videos and displaying images. For instance, post featured images can be automatically replaced with videos. The design also supports portfolio and multi-item galleries. The difference between these is, multi-item galleries open a lightbox when a picture is clicked on while portfolio items have their own pages similar to normal blog posts. These features make Spartan an ideal choice for bloggers who would like to integrate photography, graphic design, and art on their websites. Besides these, this theme supports multi tier navigation, post formatting, and custom background images.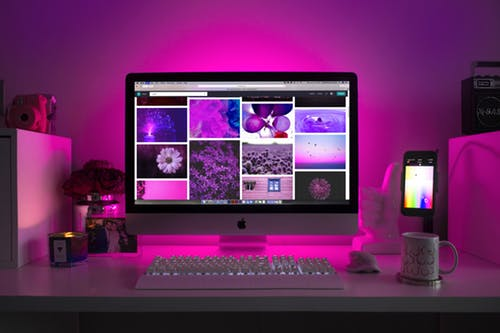 6. BuddyApp by 7th Queen
If you are after a mobile WordPress design that can seamlessly host an online community, BuddyApp is an ideal, flexible and comprehensive choice. Its developers have optimized it for mobile responsiveness, making perfect to use in all mobile devices. When customizing the theme, there are demos which show you how your website looks on personal computers and mobile devices so that you can get it right and design a page that fits both platforms.
On its interface, there is a lot of space where content and media can be strategically displayed. This is where other community themes like BuddyPress fail, but BuddyApp takes an extra stride to create a fluid and seamless express regardless of the screen size a user is accessing your site on. Being a community-oriented theme, this theme is equipped with an amazing array of tools and features. For instance, it comes with a search bar which returns instant results, notifications, live chat and so much more. All in all, it is an incredible cutting edge theme in terms of design, performance, and looks.
7. Simple WordPress Theme
Just like its name suggests, this theme is one of the simplest yet responsive themes you will ever find on the WordPress store. The interface and features of this theme are optimized for personal blogs or portfolios where the emphasis is put on content. If you are a minimalist, I bet you will find this theme tempting, since it only has space for your content and a few pictures or videos. As a result of this minimalistic design, the theme integrates seamlessly with mobile devices and personal computers since there isn't much to get tangled up.
Despite being simple, it packs a wide array of amazing and crucial features which are vital for designing a site that is not only eye-catching but also responsive and adaptable. With this theme, you also get sixteen unique patterns to beautify your site, an assortment of background and main colors, footer background colors, height navigation tabs, navigation hover colors, body font colors, different link colors, and several other styling tools.
In terms of aesthetics, it is equipped with built-in lightbox effects for media items, social media, and advertising widgets, and tons of content to kick start your blogging endeavors. This theme is also SEO friendly and looks gorgeous even on mobile devices.
8. Realtor
Realtor is another mobile-friendly WordPress design deserving of your attention. The design is optimized for real estate agencies. It can be customized to accommodate all a real estate agency would like to publish on their site, from property listings to details of where they are located. With it, agencies can create different pages for all of their properties to include all the information a customer would like to know without having to search or scroll through your site.
Besides allowing agents to manage their listings, it comes with a variety of confirms forms where potential customers can fill out their details. And most it is highly adaptable and SEO friendly.
9. Metro
Metro is built with a crisp, clean and modern looking design to present content on mobile devices in the best way possible and also appeal to your site visitors. The user interface includes an options panel which is highly elaborate and super friendly, a feature which allows site visitors on mobile devices to navigate seamlessly around your site.
Metro is also a versatile theme which allows you to personalize and customize it according to the results you want to achieve. Its lightboxes make it possible to display multimedia content on your site in style. There is also a related post option which can help your site increase traffic and potential revenue. Above all, this theme is highly adaptable and responsive on both small and big screens.
10. Ultra
Ultra is a highly flexible and good looking responsive theme which works perfectly for all kinds of websites and screen sizes, more so mobile devices. The design boasts an in-built drag and drop page builder which makes it easy to customize your site in such a way it serves its purpose in the best way possible.
It comes with an array of designs, ready-made layouts, and templates all in a bid to simplify the process of building a highly responsive and mobile friendly site. Other features such as smooth scrolling, location maps, parallax background and transition effects for sliders are also included. These make it possible to beautify your site in such a way that surfers visiting from mobile devices will have a smooth user experience. The features in this theme are simply designed to make WordPress web design Perth effortless and easy even to an armature. So, if you are not very experienced in web design, it is a good starting point.
By now, I hope you have understood the importance of a mobile-friendly WordPress design and also have an idea of the design you are looking for. The golden rule is, whenever you are building, designing or customizing a theme, make sure that the design works on all interfaces, especially mobile devices. If not so, you might never have a chance to appear on Google rankings.
I am interested in all things technology, especially automation, robotics and tech that helps change how society will live in the future.