We are influencers and brand affiliates.  This post contains affiliate links, most which go to Amazon and are Geo-Affiliate links to nearest Amazon store.
Its the time of year when people look to travel. Time to go see family over the holidays or simply just escape the cold weather.  Here are some top items I have found to help make traveling a bit easier.
Skyroam Mobile Hotspot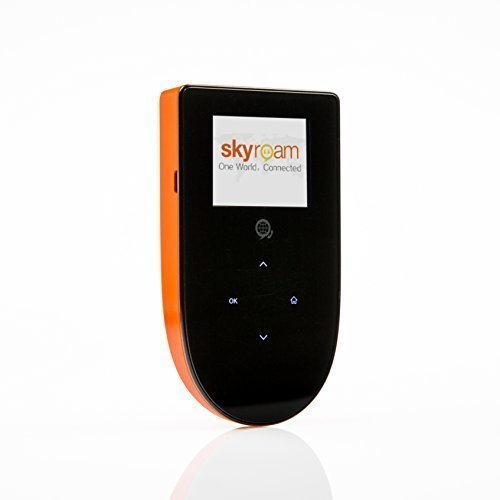 Having roaming charges on your phone bill can get costly.  Skyroam is a pay as you go system. It allows you to connect up to 5 devices starting around $8 a day.  It offers instant coverage in over 100 countries. When you sign up you get 3 free unlimited 24 hour data passes.  This is perfect for when traveling to another country or great Christmas gift for someone who likes to travel.
Get 3 Free Unlimited Day Passes ($30 value), For Limited Time

Fast global wifi – Travel with your Skyroam mobile WiFi hotspot to get fast, secure mobile data around the world at top destinations in Europe, North and South America, Asia, Africa and Australia.

Simple, cost-saving pricing – Get UNLIMITED data anywhere around the globe for just $8 per day pass. Buy day passes only when you need them!

Instant coverage in 100+ countries – Skyroam's unique virtual SIM automatically connects you to local carrier data as you travel from country to country.

Connect up to 5 devices – Keep your smartphone, tablet, laptop, and reader online simultaneously.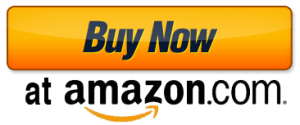 Coverage:
Asia: Cambodia, China, Hong Kong, India, Indonesia, Japan, Kazakhstan, Laos, Macao, Malaysia, Philippines, South Korea, Singapore, Sri Lanka, Taiwan, Tajikistan, Thailand, Uzbekistan, Vietnam
America: Antigua & Barbuda, Argentina, Aruba, Barbados, Bermuda, Bolivia, Brazil, Canada, Cayman Islands, Chile, Colombia, Costa Rica, Curacao, El Salvador, Guadeloupe, Guatemala, Haiti, Honduras, Jamaica, Martinique, Mexico, Montserrat, Nicaragua, Panama, Paraguay, Peru, Puerto Rico, Saipan, Trinidad & Tobago, Turks & Caicos Island, United States, Venezuela
Europe: Albania, Austria, Belarus, Belgium, Bulgaria, Croatia, Cyprus, Czech Republic, Denmark, Estonia, Finland, France, Germany, Greece, Hungary, Iceland, Ireland, Italy, Latvia, Liechtenstein, Lithuania, Luxembourg, Malta, Monaco, Netherlands, Norway, Poland, Portugal, Romania, Russia, San Marino, Slovakia, Slovenia, Spain, Sweden, Switzerland, Ukraine, United Kingdom, Vatican
South Pacific: Australia, Christmas Island, Fiji, Guam, New Zealand
Africa: Egypt, Kenya, South Africa
Middle East: Israel, Turkey
Notes:
Skyroam's offers up to 3G/4G data connection (HSPA+ technology) when available.
Each 24-hr day pass begins when you click Start > OK on the hotspot screen. Buy day passes when needed at account portal.
If an account is inactive for 12 months and the balance remains, two-day passes expire. If no balance remains, nothing changes.
Service is optimized for average use, speeds may slow with very high usage. Most users experience fastest speeds. High data activities like video-streaming are not recommended.
MPOW Bluetooth Over the Ear Headphones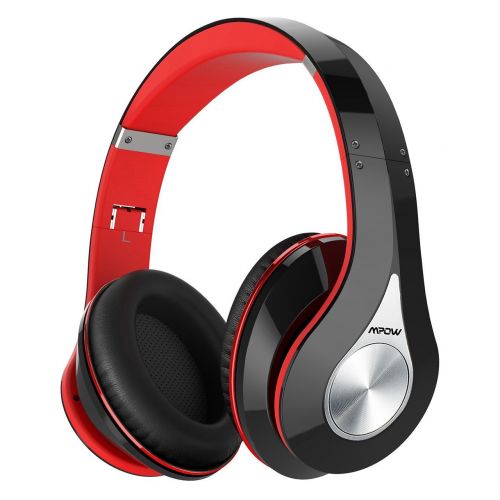 I have had these headphones for about 5 months. They can be wired or wireless.  When they are charged the battery lasts about 13 hours. They have a carry case and fold making these great for traveling. They are noise canceling so you can block out all the noisy people around you.  I have done a full review of these headphones you can find HERE.
IMPRESSIVE SOUND QUALITY IS THE ULTIMATE GOAL & PLEASE NOTE 1. This item is passive noise isolating, NOT active noise cancellation(ANC), it can't cancel the noise completely but it won't drain the battery and damage the sound. As an additional factor of sound quality, it is better than ANC. 2. The closed-back design provides immersive Hi-Fi sound with CSR chip and 40mm driver together. If you care more about Noise Cancellation than Sound Quality, you may consider other alternatives.

BUILT TO STAY COMFORTABLE: The Memory-protein ear cushion simulate human skin texture, ensuring lasting comfort. The stainless steel slider and softly padded headband allow you to find the perfect fit without constraint and provide excellent durability.

NEVER POWER OFF, BOTH WIRELESS & WIRED: 1. The wireless mode: A built-in 420mAh battery provides up to 13-hr music time/15-hr talking time on a single charge; 2. The Wired mode: you can also use it as a wired headphone with the provided audio cable so the headphones will never power off.

HANDS-FREE CALL & BUILT-IN MIC: Please Note: The Microphone only works in the wireless mode. Mpow Bluetooth headphones provide a quick and stable connection with your Bluetooth enabled devices like cell phones, tablets, pc, TVs within 33 feet, with a high-quality built-in microphone for hands-free calls.

FOLDABLE DESIGN WITH A PORTABLE BAG & GENTLE REMINDER: The foldable Headband is not only designed for saving your desk space but for carrying in the provided bag. Gentle Reminder: Depending on your head/ear size/shape, it may be a little tight(feels like"on ear") for someone to wear which is designed to avoid sound leakage. In case of that and to get both audio and wearing comfort, please take off the headphone every 1-2 hrs to get your ears relax and protect them from the muggy environment in use.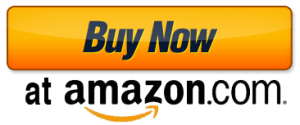 Tile Mate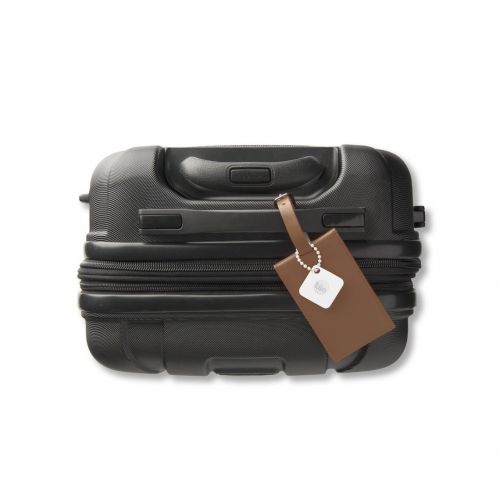 This is not only a must-have for when you travel but would be great anytime.  You can put the small Bluetooth tracker on almost everything. I would try not to leave it in noticeable areas for people to be able to remove.  You can use this for your luggage, wallet, keys, etc and you can track all your items on the app.  Ask others to help. Your Tile isn't where you left it?  You can anonymously enlist help in the Tile community. With over 5 million Tile devices sold, it is the world's largest lost and found network.
The world's best-selling Bluetooth tracker just got 25% smaller. Tile Mate easily loops onto keychains or attaches to anything you don't want to lose so you can find it fast.

Ring your things.Use your smartphone to make your Tile Mate ring when it's nearby but out of sight.Ask others to help. Your Tile isn't where you left it?  You can anonymously enlist help in the Tile community. With over 5 million Tile devices sold, it is the world's largest lost and found network.

Find your phone. Can't find your phone? Simply double press the button on your Tile Mate to make your phone ring -even on silent!

See where you had it last. The easy-to-use, free Tile app remembers the last time and place it saw your Tile, so if you left it somewhere, you'll always know where to look.

Battery life: One year from shipment: Charging: None All activity measurements and calculations are estimates. Accuracy is affected by various factors including physiology, the location of the device, and different movements.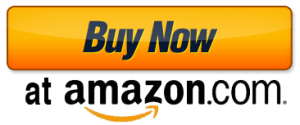 Canon PowerShot SX420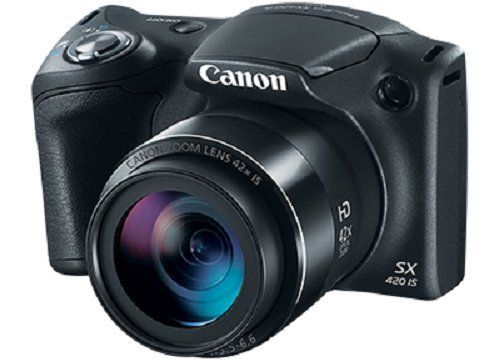 What good is a vacation if you can't take good quality pictures. This Canon camera takes excellent pictures and 720p video with clear sound without breaking your bank.  It has 42x Optical Zoom with Optical Image Stabilizer to give you clearer pictures.  It comes equipped with built-in Wi-Fi allowing for easy sharing and transferring of images and videos for your family and friends can follow you on your trip.  On the back, there is a 3.0-inch LCD with a wide viewing angle so you can make sure you are taking perfect pictures.
Canon PowerShot SX420 IS Digital Camera – Red

64GB SDXC Class 10 High-Speed Memory Card

Ultra-Compact Digital Camera Deluxe Carrying Case, NB-11L Camera Battery

Card Reader, Mini Tripod, Screen Protectors

3 Piece Cleaning Kit, Memory Card Wallet, Beach Camera Microfiber Cleaning Cloth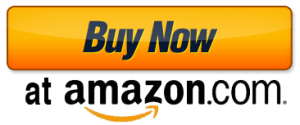 One of the biggest problems when traveling out the country is that anything you need to plug in you will need an adapter.  This compact adapter allows you to simultaneously have use of the AC power socket and dual USB Ports. This also is built with safety shutters and fuse protection so you know your belongings will be safe. 
This Travel Adapter with 4 international plug adapters. Cover more than 150 Countries with US/EU/UK/AU plugs, but this adapter cannot be used in South African, India, Swiss and Italy. Please kindly pay attention to avoid any inconvenience.

This Charger Adapter Plug Converts the Power Outlet Only, it Does Not Convert Electrical Output Current and Voltage

All-in-one Adapter with Fuse protects, Built-in Safety Shutters, LED Power Indicator.

Dual USB ports. Ideal for iPhone, iPad, Samsung Tab, iPod, Smartphones, 5V Tablets, Bluetooth Speakers & Headset etc.

Rated power: 110V~/650W, 220V~/1300W. Power output: 100-240VAC~50-60HZ 6A Max. Only apply to the use of small power electric appliances when traveling, such as mobile phone, digital products, computer with the low power of small household appliances.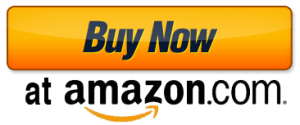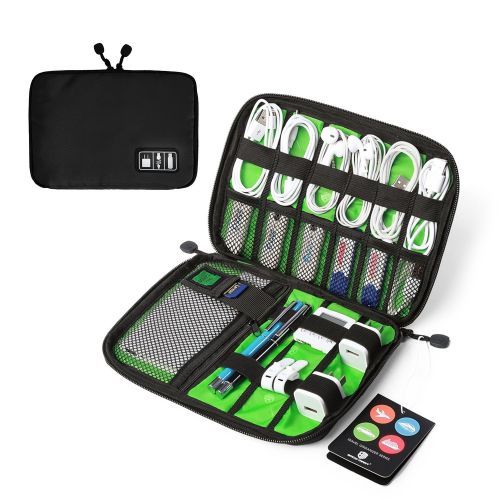 There is nothing more frustrating for me than all my wires and cords getting tangled.  This compact organizer allows you to neatly store all my wires into 1 secure bag. It is made out of a water-resistant material protecting them in case you have a leak in your bag.  There are elastic bands and mesh pockets to carry all of your small items like cables, earbuds, flash USB drives, SD cards, iPhone USB wall chargers, batteries, etc.
Made of durable and weather-resistant nylon with well padded semi-flexible covers

Nine segments with elasticized sections for storing various items

A zipped which can fit a 2.5″ portable hard drive

Versatile electronics accessories organizer specifically designed for well-organized people, Multiple pockets of various size provides great flexibility for organizing your accessories

Great Organizer for Office Use and Traveling, Keep Your Important Devices in Reach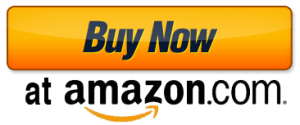 We are influencers and brand affiliates.  This post contains affiliate links, most which go to Amazon and are Geo-Affiliate links to nearest Amazon store.
I am a stay at home mom of 3 crazy kids. I love Game of Thrones, Harry Potter, Lord of the rings, marvel movies etc..