There are some products that are very functional and that sometimes we forget to buy. With so much technology around us, we probably overlook a lot of them, so you could make your life easier if you use some of them.
As mentioned in the title, there are thousands of cheap products that are very useful in our daily lives, so, here are 3 cheap products that will surely be useful to you more than once. Some of them can be useful on your computer or with your cell phone, so you can choose one or all if you think they will be of great help. Discover these products below.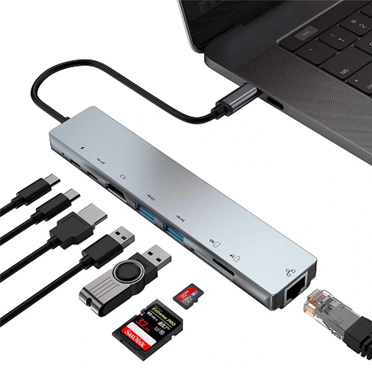 The Bakeey 8-in-1 docking station is a great product to increase the available port capacity of your MacBook Pro or laptops that work on USB Type-C. The docking station is easy to use and you only need to plug it into the USB Type-C port on your laptop. You can connect Micro SD memories, drives with USB 3.0, USB type C, and ethernet cable without any problem. It's a good solution if you think your laptop has a limited number of ports.
The transfer speed using the USB 3.0 port can be up to 5Gbps, which will allow you to transfer large files quickly. You can use all ports at the same time without any problems. You can also connect peripherals such as headphones, mouse, external hard drives, keyboards, and others. Please note that you can NOT plug this docking station into a USB port, you will only be able to plug this from a USB Type-C port. Overall, the best way to expand the ports of your MacBook Pro.
You can get it here: Bakeey 8-in-1 usb-c hub docking station adapter with 4k hdmi hd display / 87w usb-c pd3.0 power delivery / usb-c data transmission / 2 * usb 3.0 / rj45 gigabit ethernet / memory card readers Sale – Banggood.com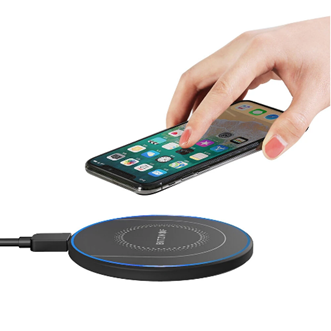 The BlitzWolf® BW-FWC7 wireless charger is a good choice if you are tired of charging your cell phone with conventional cables. For many people it is tedious to have to use a USB cable to charge their cell phones, for some it is boring and for others, it is stressful to have so many cables in one place. With this technology, you only have to leave your cell phone on the magnetic base so that your cell phone starts charging automatically. Keep in mind that not all phones support wireless charging, but the latest models from iPhone, Samsung, Xiaomi, and Google Pixel include this feature.
The BlitzWolf® BW-FWC7 offers different charges depending on the amount your cell phone can support. It can use 15W, 10W, 7.5W and 5W charging. Most cell phones support fast charging higher than 15W, which will allow you to quickly charge your cell phone. Without a doubt a great innovative way to charge your cell phones, without the annoying cables.
You can get it here: Blitzwolf® bw-fwc7 15w 10w 7.5w 5w wireless charger fast wireless charging pad for qi-enabled smart phones for iphone 11 se 2020 for samsung galaxy note 20 ultra huawei p40 pro mi10 Sale – Banggood.com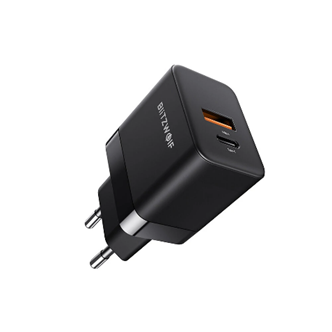 The BlitzWolf® BW-S21 Mini 35W is the exact opposite of the previous product. This charger is designed to take full advantage of the fast charging that some cell phones can offer. Although not all cell phones offer a 35W charge it should not be a problem. The iPhone 14 can use a charge of up to 30W which will surely allow you to charge the cell phone quickly compared to the original Apple charger. You can also charge a Samsung and any Android phone without any problem. An iPhone 13 will charge 50% in just 30 minutes and 100% in less than 2 hours.
The BlitzWolf® BW-S21 Mini 35W is a great option if you are looking to charge your cell phone as quickly as possible. It is useful if you need to have a reasonable load in a short time. Forget about waiting forever thanks to this 35W charger. Finally, you can use both ports at the same time.
You can get it here: Blitzwolf® bw-s21 mini 35w gan wall charger 35w pps pd3.0 type-c & 30w qc3.0 afc usb-a fast charging eu plug adapter for iphone 14 14 plus 14 pro max for samsung galaxy s22 for ipad pro 2021 macbook air Sale – Banggood.com
Find more great Deals at Banggood!
My name is Joel! I love to read, I go to university like most people my age.
In my free time I usually train boxing, I love music, I also know how to play the guitar and the harmonica.