Thanks to a partnership with EF ECOFLOW we are proud to be able to offer our fans a chance to win a RIVER 2 Power Station!
The RIVER 2 features the latest X-Stream fast charging tech which allows you to fully recharge this electric generator in just 1 hour and with an output of up to 600W you can run up to 6 essential appliances at the same time without fear of overloading. You get 300W AC outlets to USB-C to ensure any device type can be charged.
Also the latest battery tech LFP offers ultra long life battery cells which allows you to recahrge the RIVER 2 more than 3000 times before hitting 80%. This is an estimated 10 years of regular use. The RIVER 2 Portable Power Station also includes advanced BMS protection, voltage, current and temperature monitoring as well. With ultra fast power cutover, if you have a blackout the EF ECOFLOW RIVER 2 kicks into action in just 30ms to ensure you don't have service disruption.
Combine the RIVER 2 power station with the EF ECOFLOW 110W Solar panels and they can fully charge it in just 3 hours as well. This makes the RIVER 2 ideal for camping trips and any road trips where you need power on the go and at just 7.7lb you don't have to worry about having an extremely heavy device to lug around.
You also get an included car charging cable, so you can charge the EF ECOFLOW RIVER 2 while you are driving.
Enter to Win the EF ECOFLOW RIVER 2 Power Station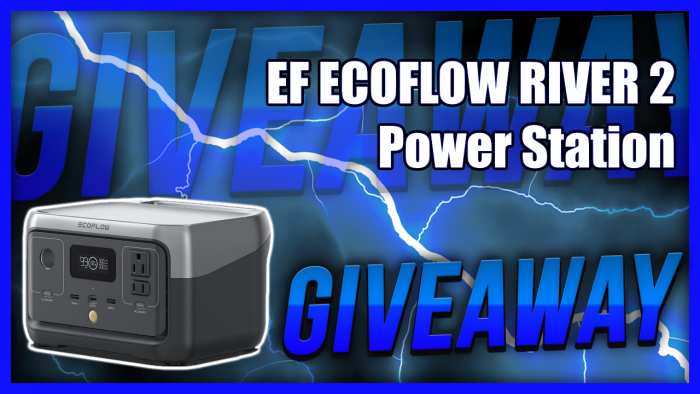 Enter to win the EF ECOFLOW RIVER 2 Portable Power Station