We are influencers and brand affiliates.  This post contains affiliate links, most which go to Amazon and are Geo-Affiliate links to nearest Amazon store.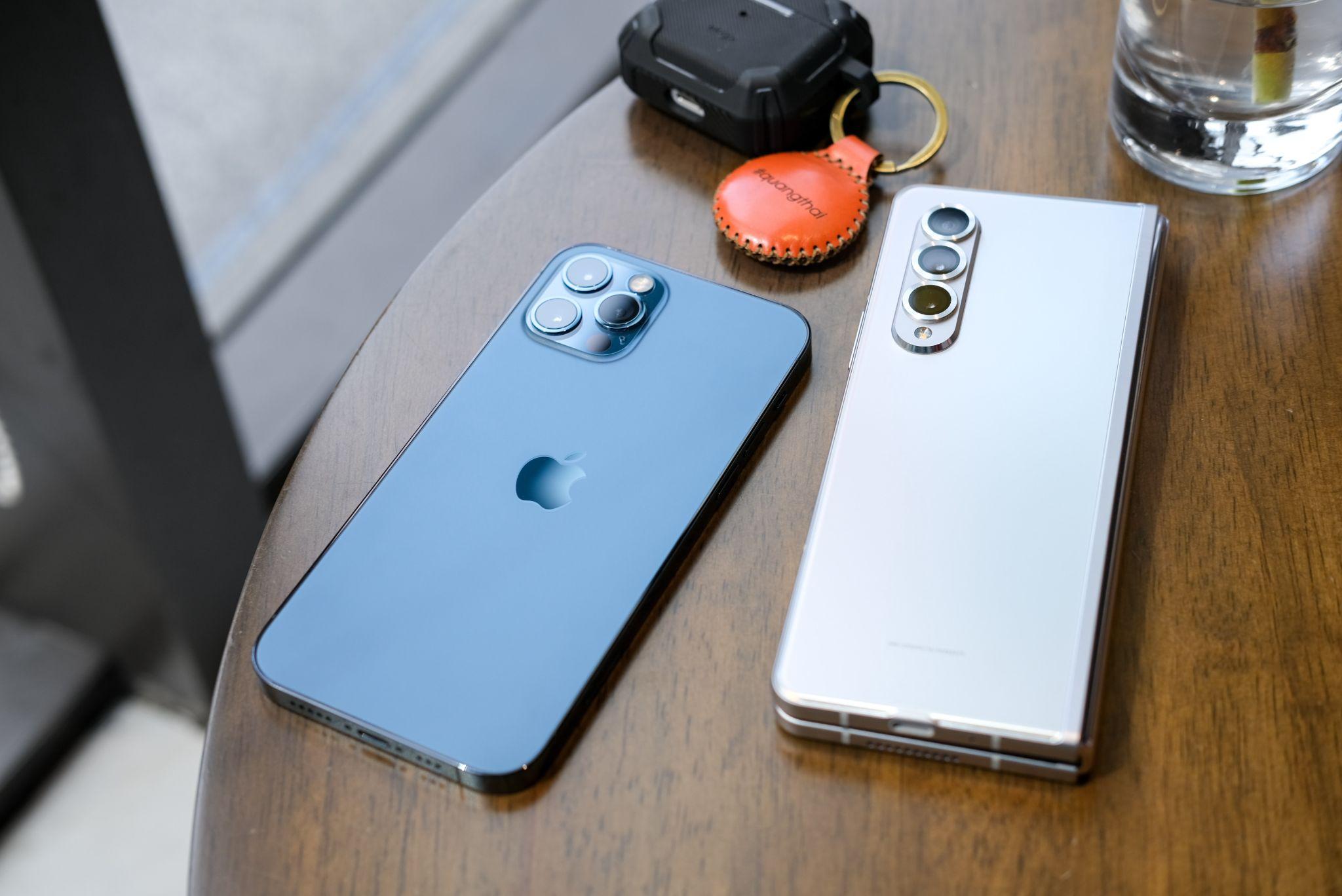 Image credit: Unsplash
Apple and Samsung are two of the giants in the mobile phone industry. Both companies are responsible for some of the best smartphones we have seen. While the devices differ massively in looks and performances, they are similar in one thing – reliability.
Also, with the launch of the new iPhone 14 Pro from Apple and the Z Fold 4 from Samsung, we now have two premium mobile phones that are changing how we look at smartphones. The question is, which one stands out, and should you buy it? Let's take a look at this guide to help you out.
Top 6 Features of the iPhone 14 Pro to Take into Account
Water and Dust Resistant
The new iPhone 14 Pro has a stainless steel body that adapts to an IP68 rating for water and dust resistance. The new iPhone model brings out higher durability that adds to the phone's life and gives users a chance to make the most of its usage.
Dynamic Island
It is a new convenience feature to the iPhone 14 Pro family that allows users to instantly access notifications, reminders, application shortcuts, calls, and more. The dynamic island gives users more productivity with their iPhones and enhances the navigation process between applications. It is a simple feature, but it brings much more convenience for usability.
Camera
The latest iPhone model comes with a sturdy 48MP main camera and a 12MP ultra-wide lens, giving users more functionality for image and video capturing requirements. The zoom, image stability, and other improved camera features make the new iPhone 14 Pro a highly-reliable device for photographers and videographers, as there are new opportunities available for them to capture high-quality and stunning visuals without any hassle.
Battery Life
iPhone 14 Pro has an improved battery life, giving users long-lasting usage and the ability to do more with their phone without worrying about quick battery drainage. The enhanced battery life supports calls, music and video playback, graphic-reliant activities, and more. It allows users to work on all types of operations without any interruptions.
E-Sim Support
This device from Apple comes with e-sim adoption, a new feature that allows users to shift network services from one device to another. It is an excellent feature for those looking to upgrade a new phone from their older devices, as it will simplify the process of making service transfers between devices.
The A16 Bionic Chip
iPhone 14 Pro has an enhanced A16 bionic chip processor. It provides smooth and efficient performance to the new iPhones, allowing users to use their devices without lags or interruptions. It is an excellent addition to support multitasking use, as more and more people are becoming reliant on mobile devices for their daily productivity routines.
The advanced processor also enhances the performance levels of synced peripherals such as the Apple watch and the mobile phone. If you're keen on pairing these up with your iPhone, you can find the best deals at a wholesale wearables store and get your hands on the latest iPhone-supported peripherals.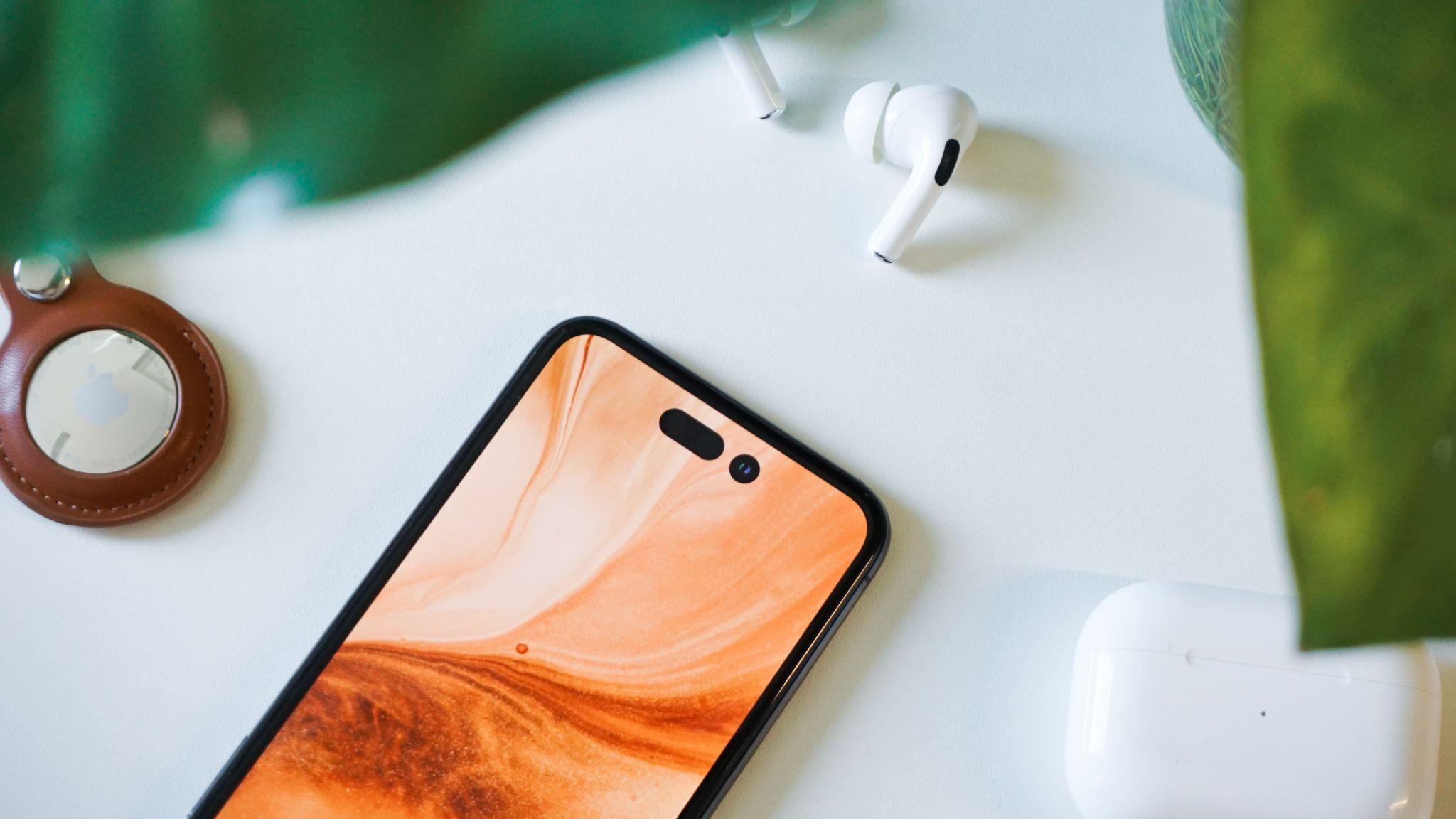 Image credit: Unsplash
Check Out These Top 6 Features of the New Samsung Z Fold 4
Foldable
As the name suggests, the device is foldable, so users can easily carry it around in their pockets. It also gives users more screen room to work with when fully opened, which is a handy addition for those who prefer big-screen devices for creative or productivity functions. You can get your hands on the tablet-like experience through eye-catching deals from wholesale laptops and nearby mobile stores.
Enhanced Display
The Z Fold 4 has a 7.6-inch display with a 120Hz refresh rate. It gives users an enhanced screen performance as they can navigate the device conveniently for all applications without screen disturbances.
Updated Interface
The device comes with Samsung's One UI 4, which caters to giving users a desktop-like viewing experience for high multitasking requirements. A special taskbar allows multiple applications to run simultaneously, allowing users room to adapt the device to their productivity needs.
Enhanced Processor
The Z Fold 4 comes with the upgraded Snapdragon 8 + Gen 1 chip that gives the device fast and smooth functionality without interruptions. This valuable addition can enable users to multitask seamlessly without worrying about system lags, application crashes, etc.
Camera
This Samsung model comes with a 50MP + 12Mp + 10MP setup that gives users more room to capture and edit high-quality visuals. Three focal lengths are available, allowing users to experiment with video capturing and adjust them according to their requirements.
Durability
Lastly, the latest device by Samsung has a Gorilla Glass Victus + protection, with a water and moisture safety build that enhances the device's longevity as it is less prone to physical damage from surrounding environments.
The Final Verdict – Which One Should You Consider Buying?
Users must decide what will fit their needs and preferences when making a purchase. Apple and Samsung are two of the frontrunners in the mobile phone department. The iPhone 14 Pro and the Z Fold 4 are two premium and powerful devices that can change how people operate their phones daily.
If iOS has always stood out to you and you want a complete revamp with smartphone functionality, then the iPhone 14 Pro is the device to choose. Its reliable and sturdy performance gives users room to work on creative and productivity needs without any interruptions or lags.
And if you're loyal to the Android family but still want the experience of a premium device, the Samsung Z Fold 4 might be your calling. The device allows you to experience the best of both worlds with mobile and tablet-like use. Unlike before, with the Z Fold 4, you will have a unique user experience.
About the Author
Sutapa Kumar is a creative content writer with work in the lines of blog writing, web content writing and copywriting. She holds over a year and a half of experience in the creative industry and is passionate about learning the impacts of different creative works in the industry. She also holds a keen interest in the field of graphic design with experimental works in poster and editorial design categories.
We are influencers and brand affiliates.  This post contains affiliate links, most which go to Amazon and are Geo-Affiliate links to nearest Amazon store.
This is the Dragon Blogger Guest Bloggers account for author's who want to submit articles and only have credit in the post instead of having to manage their own WordPress profile.