Peleton and Zwift are two exciting new ways to guide your workout, and the current market features so many different exercise tools that integrate both of them into one fantastic package. I've got three fantastic ones for you to show off, from names like RENPHO, YESOUL, and even the brand name in fitness backed by multiple celebrity endorsements: BOWFLEX. Let's get started!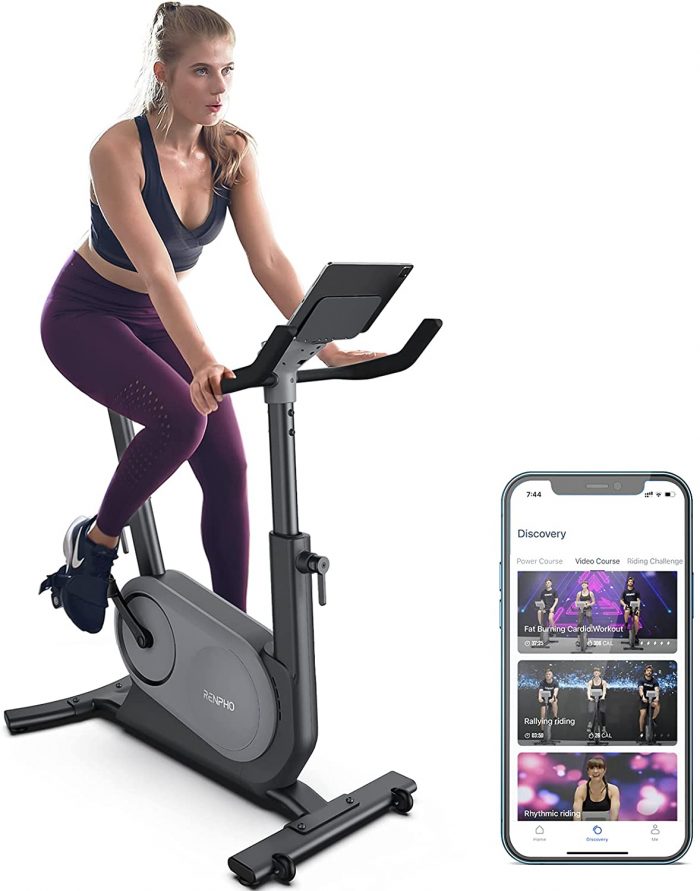 Technical Specs
Item Dimensions: 40 x 20 x 49 inches

Maximum Height: 124 Centimeters

Item Weight: 77 Pounds

Maximum Weight Recommendation: 265 Pounds
Featuring its own Free AI Gym App with seventy+ classes, five different training modes, professional coach video classes, HD scenic rides, and riding challenges, all on top of an insanely cool leaderboard that allows you to compete with others, this bike is perfect for sweat-inducing fat burn sessions, steep hill climbs for endurance training or just a leisurely scenic ride to wind down after a long day. Aside from Peloton, this Smart Exercise Bike features integration with Zwift, Xert, The Sufferfest, Kinomap, FulGaz, and Rouvy for all your training and riding needs. The AI optimized workouts automatically adjust resistance thresholds to help you meet your fitness goals, and adding to that is the real-time power, cadence, time, calorie, and heartrate tracking integration powered by apple and ant+ heart rate monitors. It has a quieter damping smart motor design, giving you eighty auto-adjusting digital resistance levels to offer a smooth, quiet ride so you don't wake your significant others with late-night cycling. The Auto-Resistance System is compatible with Zwift and the AI Gym app, and Peloton is only compatible with iOS (Sorry Android Users!). All in all, this is a fantastic, compact home gym, and would make an excellent gift, or a fresh way to ensure you stay fit in your own home. All App connections are enabled via Bluetooth!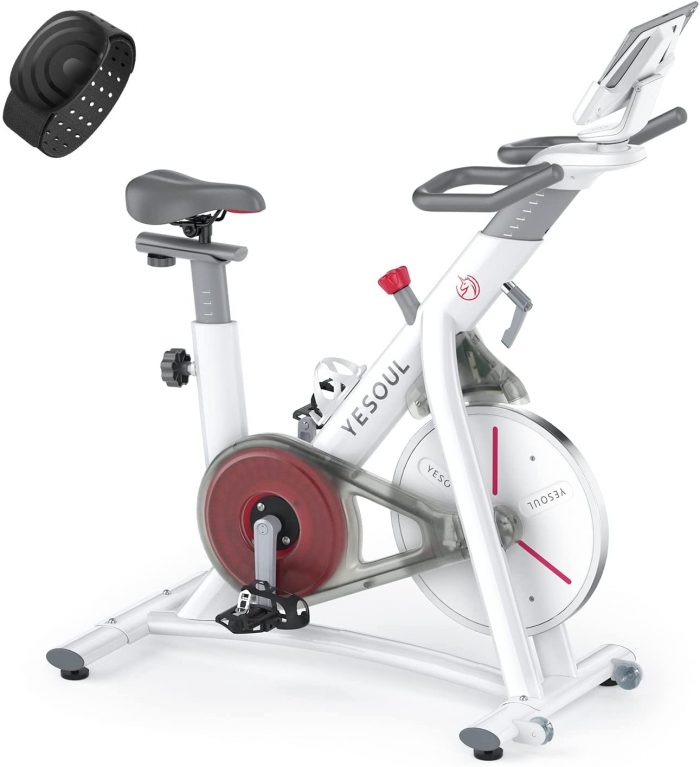 Technical Specs
Item Dimensions: 40 x 20 x 50 inches

Maximum Height: 6.2 Feet

Minimum Height: 4.9 Feet

Item Weight: 31 Kilograms
The YESOUL S3 Stationary Exercise Bike is designed to work in tandem with the Yesoul Sports App via Bluetooth, which is available on both iOS and Android, but it also supports multiple fitness apps including Zwift and Kinomap. This means you're ensured all the training you need, and a scenic cooldown ride when you don't. It comes in both white and black, is a silent magnetic resistance bike with over ninety manual resistance levels, allowing people of all fitness levels to cycle towards their fitness goals at their own pace. The YESOUL s3 exercise bike is equipped with a competition-style seat to help align with your body and allow for comfortable movement. The adjustable seat and easy-to-grip support handles allow for a smoother and more comfortable ride for different users. The bike also comes equipped with a heart rate monitor linked to the training app, and a lovely three-month warranty offering a full refund or replacement for any quality-related reasons.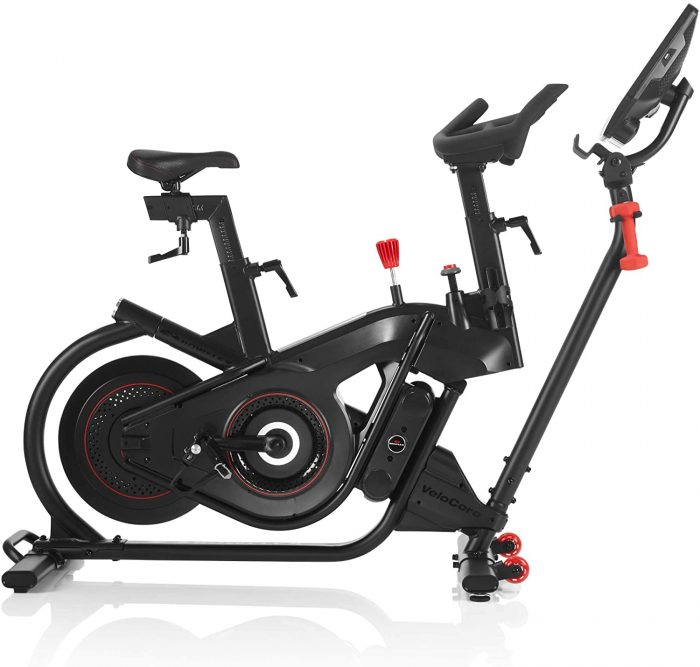 Technical Specs
Item Dimensions: 60 x 24 x 55.5 inches

Item Weight: 158 Pounds

Resistance Mechanism: Magnetic

Material: Other
The Brand Name on this Alone should speak for itself, but this Bowflex bike comes packed with unique features the others on our list just can't hope to compare to. First, off it comes with a free one-year JRNY membership which provides personalized fitness training that analyzes your fitness level, guides you through immersive environments to match your cycling speed, and more. You can ride it in stationary mode, or level up your fitness experience with leaning mode, which leans your bike realistically left or right as you sprint for the finish line. JRNY also allows you to explore multiple destinations around the world with fifty+ global routes that auto-adjust in real-time to your speed. All of this on a 16′ console with HD touchscreen. Not to mention you can watch all your favorite streaming services including amazon prime video, disney+, and Hulu right on your workout console. All of these features are backed with the absolute power that Bowflex promises with all their products, AND integration with Peloton and Zwift on your smartphone, tablet, smart tv, or other devices. During your workout, your bike will transmit biking metrics including cadence and power to any of these registered biking apps via Bluetooth connectivity. Your Bowflex product comes with 100 levels of magnetic resistance, and an adjustable race-style seat, 4-way adjustable handlebars, and dual-link pedals with toe cages, and if you buy right now you also get a free three-pound set of dumbbells included and dual water bottle holders!
Final Thoughts
Peloton and Zwift are both exciting new technologies in the world of fitness, and these are some of the most powerful bikes on the market. Whether you're a novice or a fitness fanatic looking for the perfect at-home experience, one of these is likely to be a fit for just what you're looking for. This author's personal recommendation has to be the Bowflex model, it's a little higher but it's jam-packed with features you just won't get with the other two bikes, though all of them are excellent products regardless. Either way, I hope you're staying warm, and have a wonderful rest of your winter. Thanks for reading.
I am just a 25 year old doofus who enjoys rpgs, sugar rushes, and passing out at odd hours.