We are influencers and brand affiliates.  This post contains affiliate links, most which go to Amazon and are Geo-Affiliate links to nearest Amazon store.
Online based games are these games that you play while connected to the internet. Games online had been very popular these past few years especially when mobile devices that are capable to browse the internet with ease showed up and are now the norm for phone users. Now as people are holding their phones more than  their laptops, there had been more time that people are connected to the internet to browse and play. So it's a no brainer that companies that offer online based games wanted to exploit this. If you remember Neopets from 10-15 years ago when it was popular, you'll remember how much fun it was. Now Neopets is working on a mobile friendly site so that you can play from your phone. You can buy neocash cards to get a boost right away if you want to get back into it.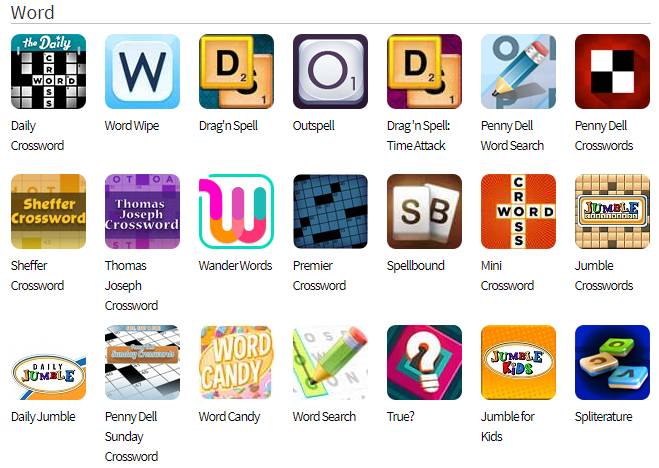 The website games.latimes.com is just one of the million online websites that offer online based games. But not just any online based games, free games. Now as you can see, their games are not be the most graphic heavy and immersive online game there is, and pretty much your 10 year old can play theme, and that is exactly the point. Offering simple games makes the game time short and you move on after.
It's plain and simple: Online games offered by this site doesn't need heavy graphics, storylines, and doesn't require you login to a specific server. Because these games are what you call past time games or short games. These games are ideal to pass the time during short breaks. Simple games that will help you kill the time while your finishing your cigarette, while your commuting and so on. If you want to play their games go online to play now!
It's other qualities: Aside from the qualities mentioned above, these simple games doesn't require you to play in a PC, unlike other online based games that requires you to play it on a computer with higher specs. This game doesn't, and because of that you are able to play it on your mobile device with ease. You just turn on your data, you visit the site and start playing, pure and simple, just like other people like it.
It's going to keep you playing: The best thing about this site is that it's not limited to just 1-10 games. They have a wide variety of games to choose from that will compel you to visit their website every single day. Since there's no gambling involved and the rules are simple, it's great to be shared with your kids and have a great time. Choose from the categories:
Word
Solitaire
Arcade
Card
Mahjongg
Strategy
Puzzles
Quizzes
Games.latimes is a special online game site that offers simple games that are great for family time and as a perfect time killer. They have a variety of games that you can choose from that you can play as long as you like. Their games aren't hardware specific that is why you can access their site and play their games with ease unlike other online based games in the market today. Their games are short and fun that is a perfect fit for any spare time that you have. If you haven't found a good online based game, make sure you visit this website.
We are influencers and brand affiliates.  This post contains affiliate links, most which go to Amazon and are Geo-Affiliate links to nearest Amazon store.
I am interested in all things technology, especially automation, robotics and tech that helps change how society will live in the future.