Img Src: https://www.pexels.com/photo/black-sony-ps4-dualshock-4-wireless-controller-687811/
If you are on this page, it only means one thing. You are interested to find out the best driving simulation games right now. The genre has been around for quite some already, and video game fanatics might have already played the classics. However, it is worth noting that there are the recently released games that provide users with a unique and thrilling experience.
What constitutes an excellent driving simulation game? There are many elements that you should consider when picking the best games to play. These games should not only be providing a high and elaborate graphical fidelity and a mind-blowing sound design. It's even more than just a hair-raising storyline that will take you far to the depths of the world.
A good driving simulation game is able to pull you from your comfortable gaming chair into the driver's seat, as you drive your Pontiac Firebird against the dry asphalt with speed past 250 kph.
On this article, we are going to discuss the best driving simulation games on PC as of the moment.
1. Driver: San Francisco
Img Src: https://i.ytimg.com/vi/MpyJMS4VvKA/maxresdefault.jpg
The first on our list is Driver: San Francisco. It is a racing video game released for the PlayStation 3, Xbox 360, Microsoft Windows, and Wii in September 2011. Developed by Ubisoft Reflections, Driver: San Francisco is the fifth main installment in the series.
Set in one of the most extensive driving environments yet, Driver: San Francisco allows players to shift or teleport to any car at any time without discontinuing the mission. The game also features licensed real-life cars including 140 fully damageable licensed vehicles including Audi, Aston Martin, Lamborghini, Chevrolet, Cadillac, Honda Civic and Volkswagen.
2. Project CARS 2
Img Src: https://i.ytimg.com/vi/M6MUhdAGCis/maxresdefault.jpg
Project CARS 2 is a racing simulator video game for Microsoft Windows, Xbox One, and PlayStation 4. Developed by Slightly Mad Studios and published by Bandai Namco Entertainment, the game was released worldwide on September 22, 2017.
The game composes of 182 cars from 38 manufacturers and a variety of car classes including Honda Civic, Jaguar XJ220, Nissan R89C, and Toyota GT-86. It also involves an online mode which brings an online ranking system, and better functionality in matchmaking. In 2017, Project CARS 2 was awarded as the Best Racing Game by the Wired UK.
3. Spintires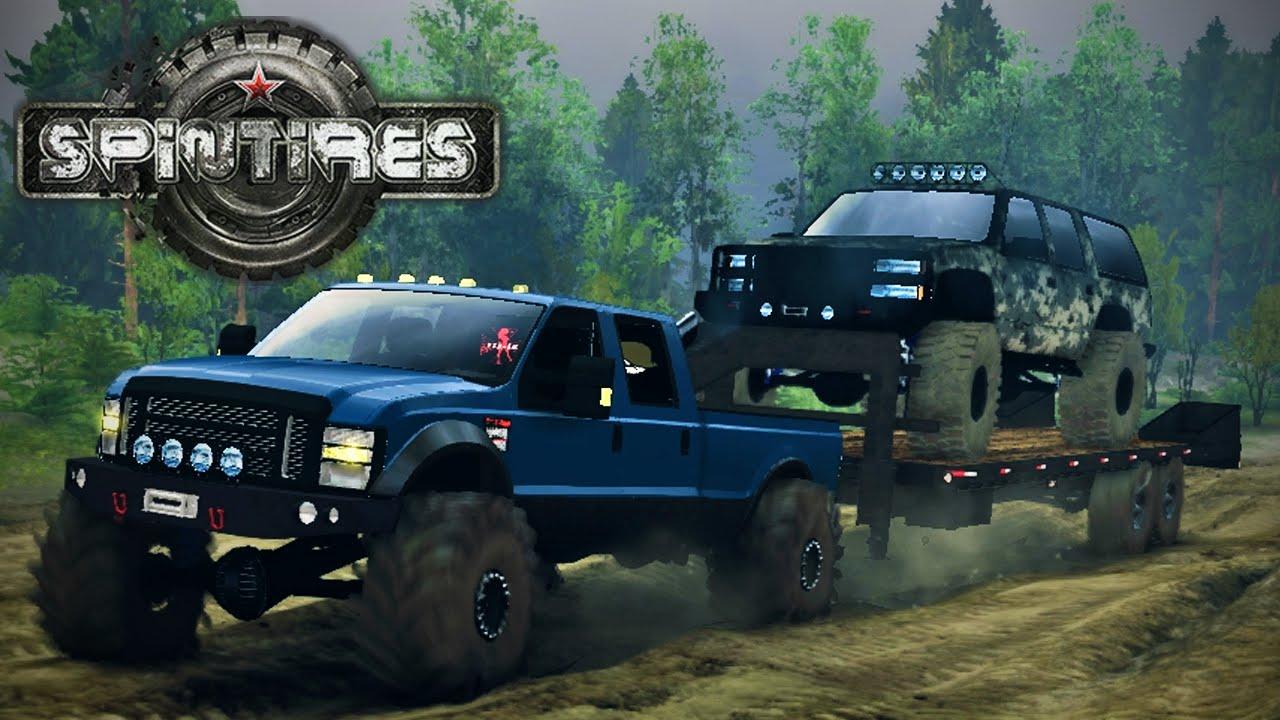 Img Src: https://i.ytimg.com/vi/sYicZpsnCKY/maxresdefault.jpg
Spintires is a simulation video game where players are given the control to ride off-road vehicles and drive them through muddy terrain in order to finish the set objectives. The game was developed by Pavel Zagrebelnyj and was published by Oovee. Released on June 13, 2014, Spintires has already sold more than one million copies worldwide.
Set in unpaved Russian roads, the players use old Soviet vehicles with nothing else but a compass and a map. A cargo should be transported to its destination without damaging the vehicle or depleting the resources. Players could also choose between casual and hardcore mode.
4. Autobahn Police Simulator
Img Src: https://i.ytimg.com/vi/3r_SWdZLd6s/maxresdefault.jpg
The Autobahn Police Simulator is a driving simulation game which was developed by Z-Software and published by Aerosoft GmbH. It was released worldwide on August 26, 2015, for Microsoft Windows and iOS.
Set on Germany's highway named Autobahn which spans approximately 40 kilometers on the game, Autobahn Police Simulator has 40 different missions in the game. It supports a gaming wheel so that it could be more enjoyable. Users could also switch from a third-person view or a first-person view depending on their preference.
Due to its success, a sequel version of the game was developed and was released on December 7, 2017.
5. iRacing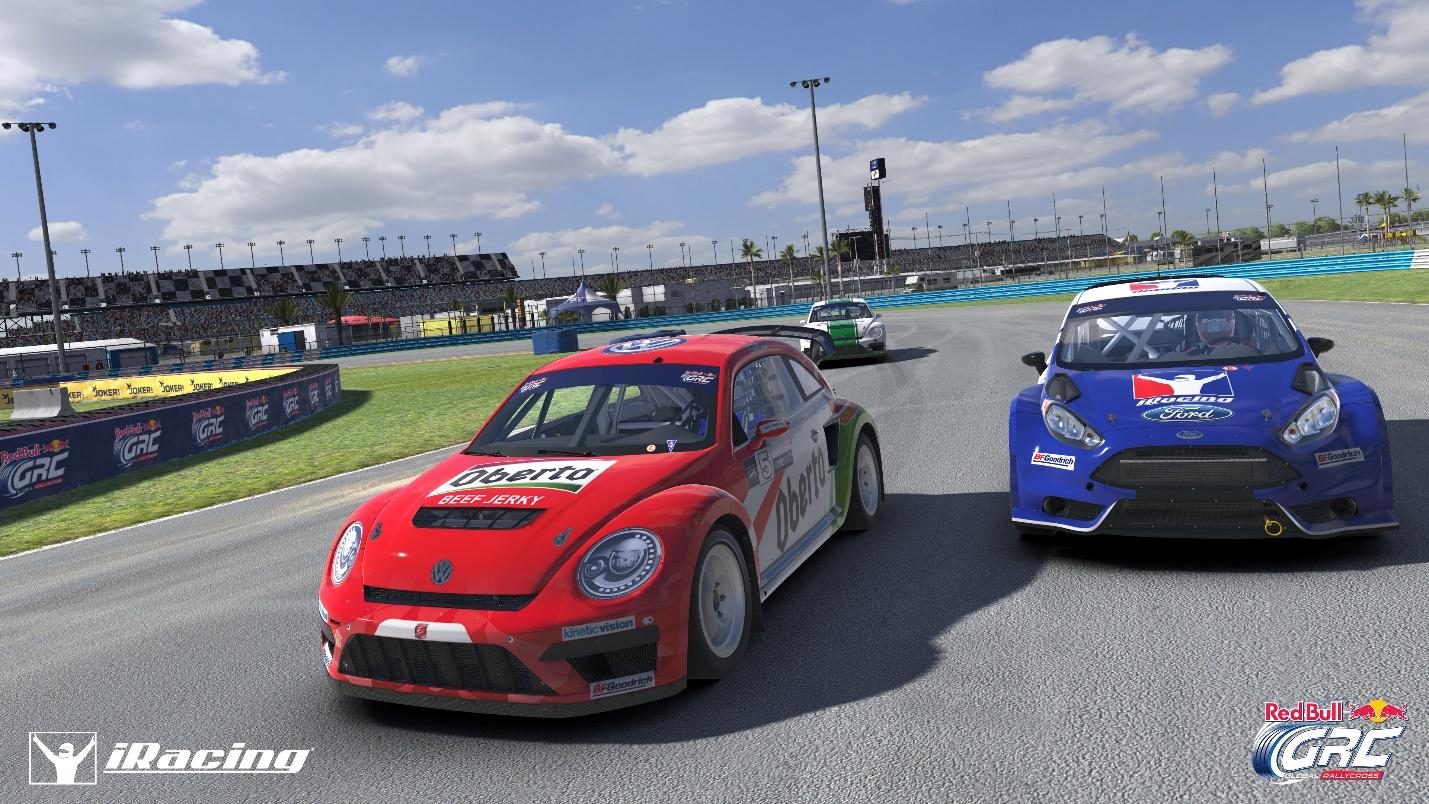 Img Src: http://s100.iracing.com/wp-content/uploads/2017/10/iracing_globalrallycross_6.jpg
iRacing is a subscription-based simulation game released by iRacing.com Motorsport Simulations in 2008. The servers host all of its official races, league races, practice sessions, and special events. The service is able to simulate realistic cars and racing events. They also enforce rules of conduct which are modeled on real auto racing events.
The game only allows the use of a realistic cockpit view. The driver has a view from behind the steering wheel. Most players use a force feedback steering wheel with brake, gas, and clutch pedals. A gamepad could be used, even though it is discouraged.
6. Euro Truck Simulator 2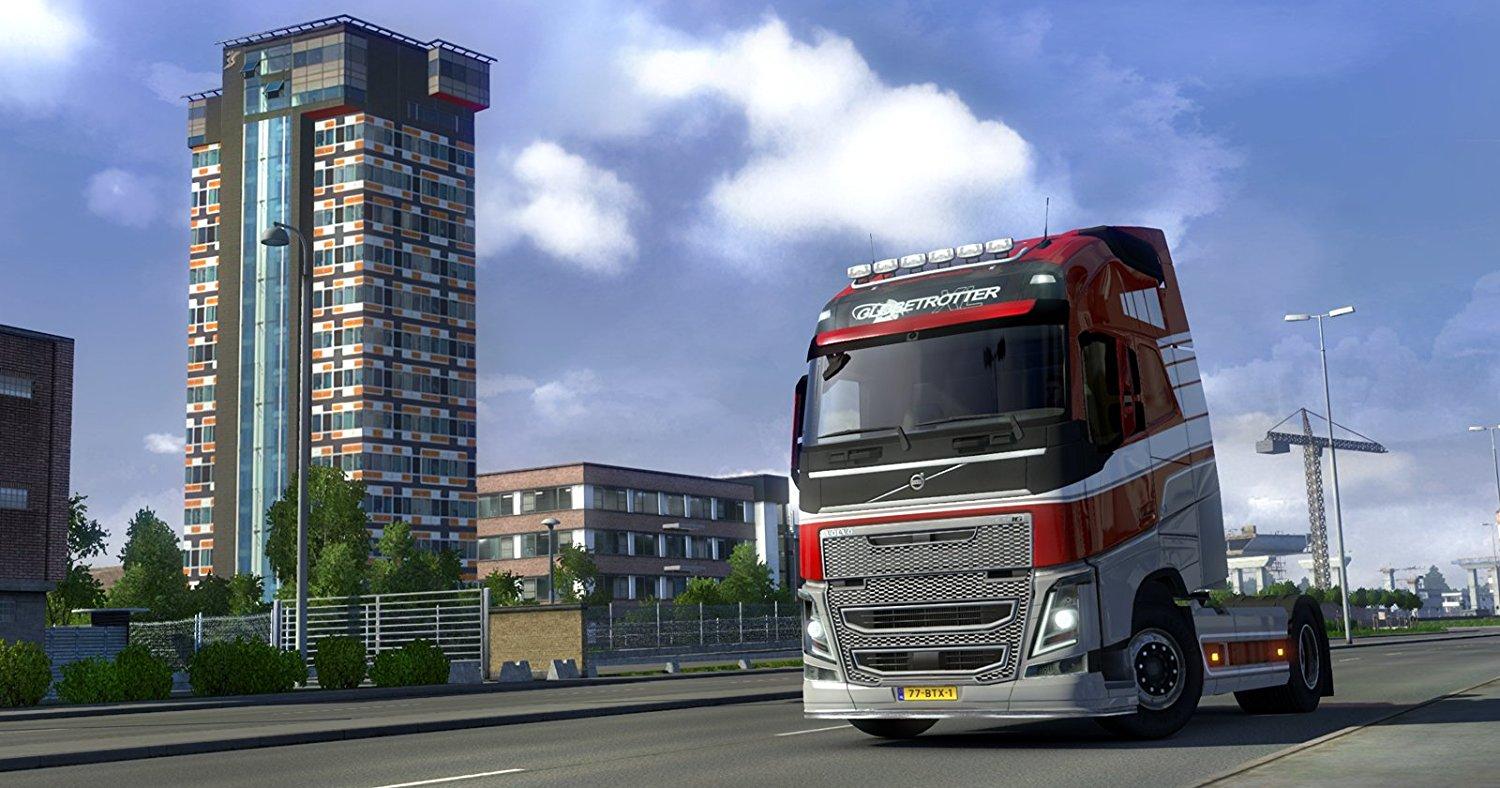 Img Src: https://images-na.ssl-images-amazon.com/images/I/7179G4rS%2BDL._SL1500_.jpg
Euro Truck Simulator 2, or abbreviated as ETS2, is a driving simulation game that is developed and published by SCS Software for Linux, Windows, and OS X. It was initially released as an open development on October 19, 2012. Euro Truck Simulator is a direct sequel to the 2008 game and the second game in the Truck Simulator series.
The game allows the player to drive using a choice of articulated trucks across the game's depiction of Europe while picking up cargo from various locations and delivering it to other places.
7. Race 07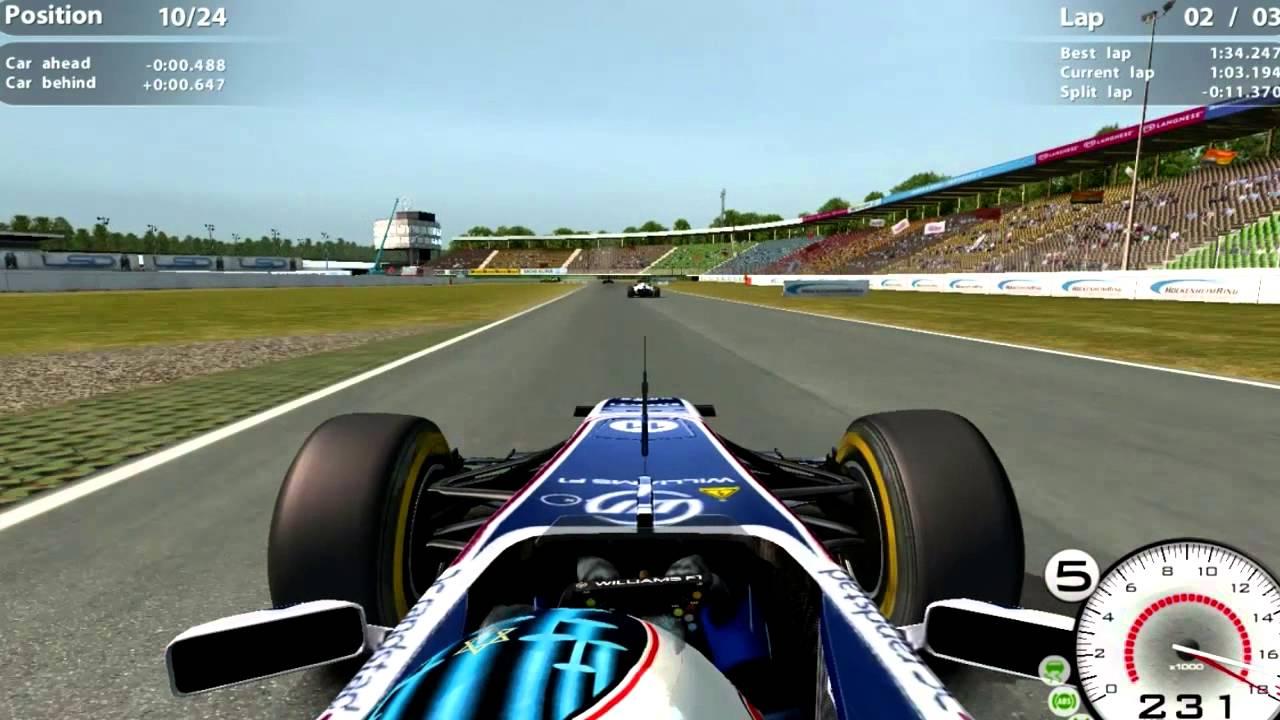 Img Src: https://i.ytimg.com/vi/SHaB1Irj4Es/maxresdefault.jpg
Race 07 is a racing simulation game developed and published by the SimBin Studios. The game is the direct sequel to the game Race – The Official WTCC Game which was released in 2006. Like the original game, Race 07 is officially licensed by the World Touring Car Championship.
The game features more than 300 cars in nine different racing classes. These include RR1 Formula car MK2. It also features the full 2006 and 2007 seasons of the FIA World Touring Car Championships as well as eight more classes on 14 tracks from all around the world.
8. Assetto Corsa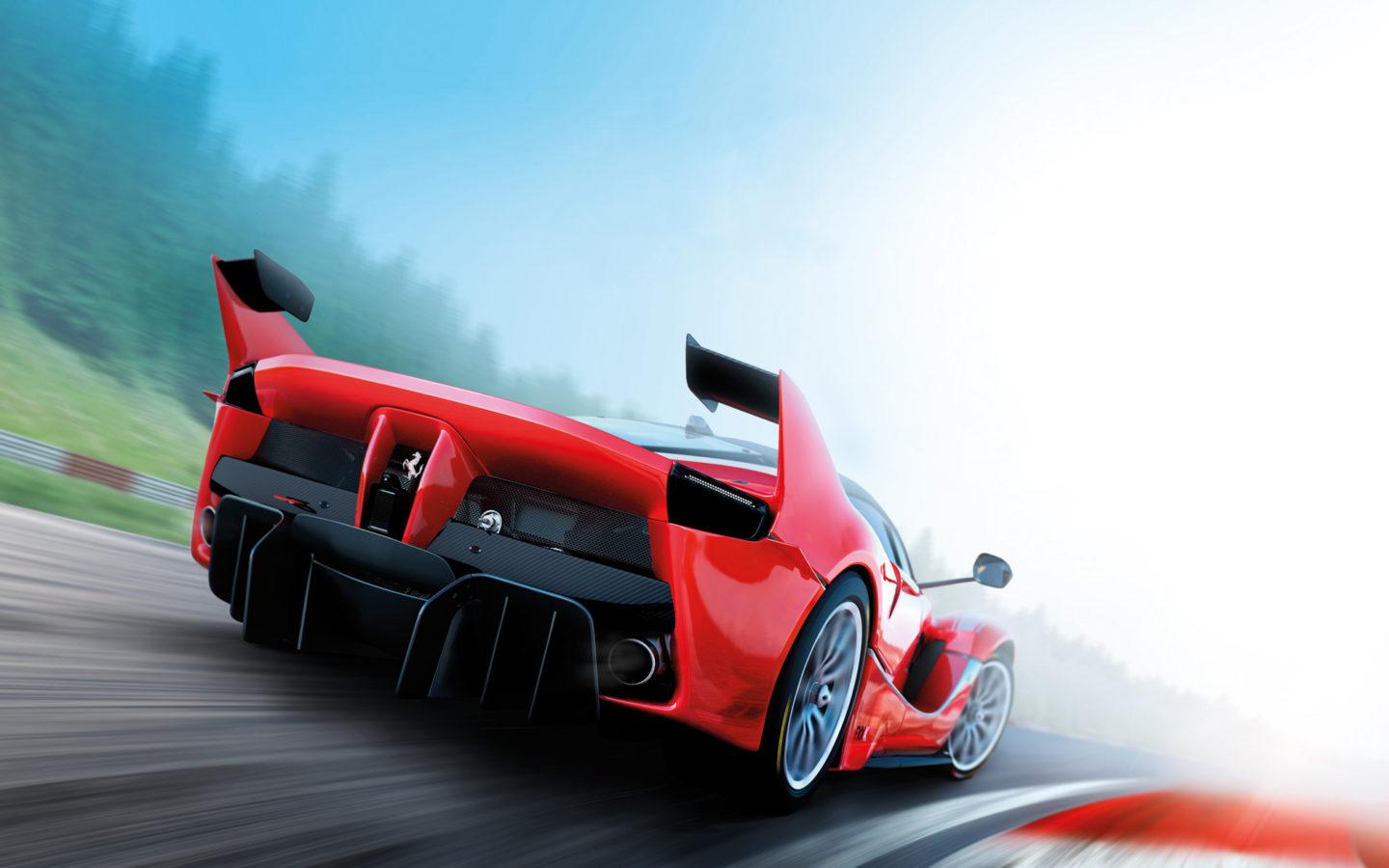 Img Src: https://www.assettocorsa.net/wp-content/uploads/AC-Cons-1440×900.jpg
Assetto Corsa is a racing simulation video game which was developed by Kunos Simulazioni, an Italian video game developer. It places emphasis on providing a realistic racing experience to users with support for extensive customization and moddability.
The game allows users to adjust realism settings to fit their expected experience. Games including custom championships, hot lap, and special events could also be played alone or against artificial intelligence. As of 2013, a preliminary virtual reality support was added to the game.
Final Thoughts
Well, that is our magic eight. There sure are more than just eight driving simulation games you could purchase, but these ones top our list. Better pick up your joystick and enjoy the rest of your weekend driving to different parts of the world.
About the Author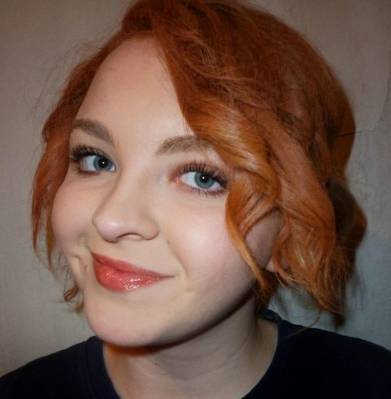 My name is Irina, I am a certified advertising specialist, a journalist and an experienced blogger. My blog is my love, my hobby and my life.
I have been obsessed with computers, tech, gadgets and games since the early 1980's having grown up on the Commodore 64 and Amiga computers.
By day I work in the IT Security Industry and have been in IT for over 20 years. On my spare time I am a Vlogger, Blogger, Streamer, Gadget Reviewer, affiliate marketer, influencer and entertainer. I am also an avid movie fan, TV Show fan, Anime fan, video game fan and fan of trying anything and everything new.