With 3D printing being so popular these days, it's a great thing to start getting your kids involved in. After all, this is the technology they will have to master in upcoming years and that will shape their world for years to come. Today we're doing to break down an interesting 3D pen from Juboury for your kids to enjoy.
3D Printing Pen for Kids
The coolest part about 3D printing is how creative it lets people be. It gives someone the ability to bring their ideas to life, and this 3D printing pen from Juboury is exactly the tool to make it happen. You can draw in any direction and adjust the temperate yourself to create different designs. It also gives you the ability to control the fill speed so you can make different creations. This pen is good for everyone from ages 8 through adulthood. There's an LCD temperature display so you can adjust as you go. This pen is perfect for art, model printing, DIY, and arts and crafts. It's compatible with any1.75mm ABS and PLA Filament, but it comes with 3x 1.75 PLA Filament with different colors and they're 10 feet per loop.
Features:
Portable and lightweight
Works according to your own hand speed
Premium unclogging feature
Adjust the temperature
Adjust the fill speed
Material Used: ABS PLA
Diameter of Material: 1.75mm
Nozzle Hole Size: 0.7mm
3x 1.75mm PLA Filament with different colors, 10 feet per loop
Reg.Price: $19.99-$36.99
Final Price: $7.99-$14.79
60% off after the Code:R68KBHOK
Code works for all colors and variations
Expiration Date : 2018.11.30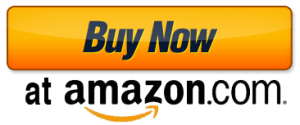 Jackie is a writer out of Denver, Colorado with a never-ending passion for good TV shows, gadgets, and old-school video games.
Compensation Area of Interest I've been writing articles online for over 8 years, but I'd like to start getting into the review world. I love, love, love TV shows and gadgets.