As a nurse, when you spend your days — and nights, if on the late shift — taking care of others, it's easy to get wrapped up in the stresses of your routine. Take a step back, relax and view some of the best movies about nurses. It may inspire you to re-examine why you got into nursing and perhaps prompt you to advance your career and increase your salary potential by earning an RN to BSN degree.
"Florence Nightingale"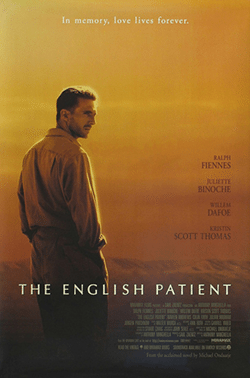 As fairytale princesses are to girls who dream of growing up one day to become royalty, so is Florence Nightingale to girls who dream instead of becoming nurses. Florence Nightingale, the 19th-century pioneer in the health care field regarded as the founder of modern nursing, is the subject of a number of films and books, but check out the TV version from 1985. The film stars Jaclyn Smith as Nightingale and Timothy Dalton as Richard Milnes, a politician and poet.
The film is remarkable in that it balances an engaging romance with the emphasis on Nightingale's successes as a woman in the health care field. Milnes pursued Nightingale romantically for nine years, but it was her passion for health care that won out in the end. The uplifting film shows how Nightingale came to choose her innovations over her love life, but not without a personal cost.
"Awakenings"
The 1990 film "Awakenings" stars Robin Williams as Dr. Malcolm Sayer, a doctor at a hospital largely populated with catatonic patients in the late 1960s, and one of these patients is played by Robert De Niro. Dr. Sayer discovers the patients are not as unresponsive as the rest of the medical community thinks; with stimuli such as music and a Ouija board, he sees signs of life and is determined to bring them back to consciousness.
Although the focus on "Awakenings" is largely on the doctor, it's remarkably clear how the patients' team of nurses is involved in the project once they realize these patients are more responsive than they initially thought. Dr. Sayer also has a special connection with Nurse Eleanor Costello, played by Julie Kavner.
"The English Patient"
The 1996 film "The English Patient," based on a novel, is a tale told through a series of flashbacks. It won nine Oscars at the Academy Awards, including Best Motion Picture. The framework of the movie is the relationship between Hana (Juliette Binoche), a French-Canadian nurse working in a hospital in Italy during World War II and one of her patients, a burned man (Ralph Fiennes) the doctors only know is from England.
Through the flashbacks, Hana comes to learn about the English patient's past, filled with a tortured romance and a terrible affair. How he came to be "the English patient" is a tragedy wrought with misunderstandings and hopelessness. But through the man's tale, Hana, worried about her lover who's at war, comes to have hope even when all seems hopeless. The movie humanizes nurses, making Hana seem more than just a caring soul, but a woman with depth.
"13 Weeks"
Although not actually a movie and more of a miniseries/documentary, you'd be hard pressed to find a movie more reflective of what it is to be a nurse than the 2005 series "13 Weeks." Following six real-life travel nurses assigned to a hospital in Southern California, "13 Weeks" shows up close what it's like to be stationed in the emergency room and the ICU. Living together for 13 weeks, the show follows the nurses both in and out of the hospital, reflecting on how nurses unwind after a hard day at work.
Hollywood is rarely accurate in its interpretations of real life — drama sometimes necessitates a degree of elaboration. But when it comes to the portrayal of nurses who sacrifice their time, who work themselves ragged to help their patients, Hollywood doesn't do a half-bad job much of the time. After a long shift, unwind and watch the drama about nurses unfold on your TV screen. Then, return to the hospital or clinic rejuvenated and ready to tackle the new day.
Image by John Cornet from Flickr's Creative Commons
About the Author
Erica is a contributing writer and entertainment reviewer both online and for several local publications. You can follow her on Facebook here.
This is the Dragon Blogger Guest Bloggers account for author's who want to submit articles and only have credit in the post instead of having to manage their own WordPress profile.