If you are a Frontier FiOS subscriber and in the market for a router, you will need to be sure without a doubt that you are looking at the best routers compatible with Frontier FiOS. We have looked at the best wireless routers that you can get and this is what we found.
Netgear Nighthawk AX6000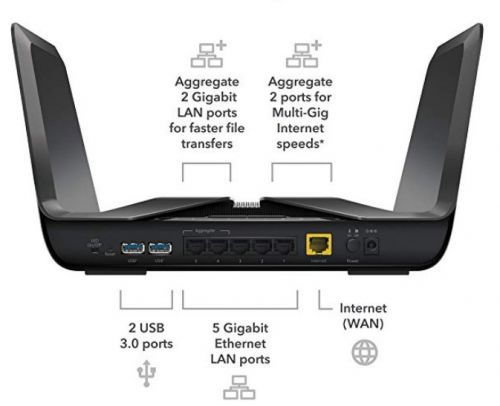 The Netgear Nighthawk AX6000 is the sort of router that you get when you need a lot of power. It is, without a doubt, the most powerful router that you could get for Frontier FiOS. It allows for multiple devices to be streaming 4K/8K video at the same time and can permit up to 50 devices to be connected at a time, making this a great choice if you have a smart home. You really cannot get anything that is as powerful as this router, which makes it an excellent choice for any Frontier FiOS subscriber.
Linksys Max-Stream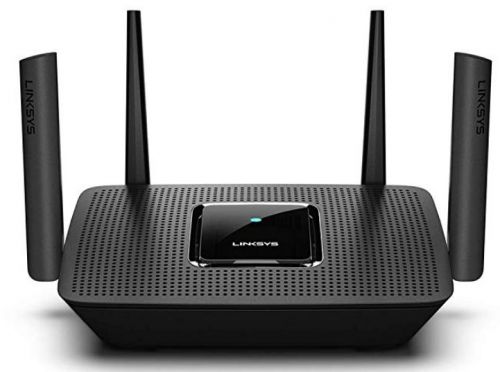 The Linksys Max-Stream AC2200 is another great choice for Frontier FiOS. This is a tri-band router, which means that you will experience less congestion and traffic along the bands that you will with even a dual-band router. The Tri-band speeds that you can get from this router reach up to 2.2 Gbps, with all three of the bands combined. From this router, you will also get the MU-MIMO technology which is essential if you have any gaming going on within your network.
Netgear Nighthawk R7000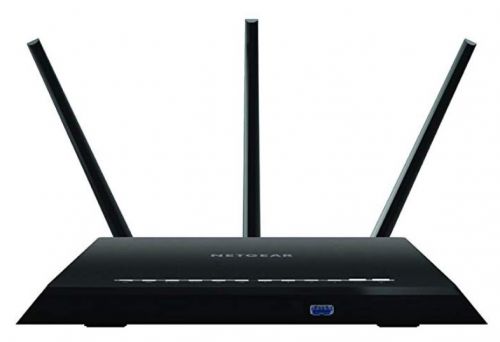 It might look like we already reviewed this router, but the R7000 is another choice in the Nighthawk line. The R7000 comes with three high performance antennas to help you direct your signal strength to where you want it the most. Combined with the built-in Beamforming+, this router really has all the reach that the average network could hope for. Speed-wise, the two bands combine equal about 1900 Mbps.
Motorola MR1700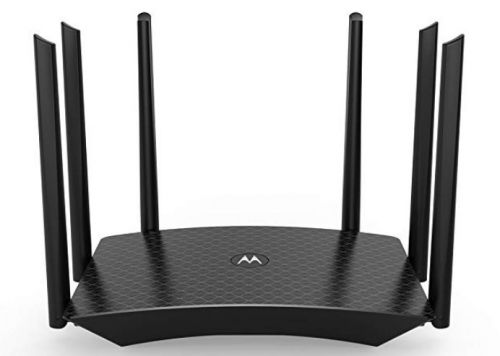 The Motorola MR1700 is another router that you should consider for Frontier FiOS, especially if you are working within a budget. The MR1700 has six performance antennas to help you spread your WiFi signal all around your house. This means that this router needs to be centrally located somewhere as well so that the signal can go where it is needed. It is a dual-band router as well, so you do have more than one set of channels to work with.
ASUS RT-AC86U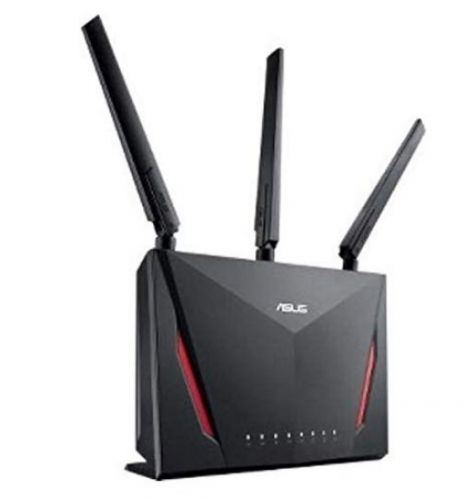 The final router that we are going to look at for Frontier FiOS is the ASUS RT-AC86U. This is an AC2900 router that has a more unique design than other router that you might come across. The router is vertical and has three performance antennas that you can direct where you want them to go. This router is built for lag-free online gaming, including providing flawless 4K UHD streaming. It comes with a game accelerator and adaptive QoS as well, making this a great choice if you enjoy online gaming.