Outlook is one of the most popular email providers out there. There are billions of users who use Outlook for their personal and business requirements. And in case, if you are too a frequent Outlook user, then I can assume that you are always facing issues with email management.
If this is the case with you, then I am going to share some of the Tips and Tricks for Outlook 2016 with you. This way, you will turn into an email ninja and manage your emails in a better way. So let's just head into the topic without wasting much of the time:
1. Organize your emails into folders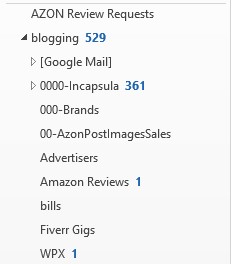 One of the best things that you can do is organize your emails into folders. This way, you will be able to save your important emails folder wise. So whenever you need those emails, you will easily be able to find it.
Also, as you already know that email accounts are a direct threat to spam. Hence, your email account is always flooding with unnecessary emails. And by organizing your emails into a folder, the whole navigation system will be pretty easy. So in case, if you are wondering how to organize emails into folders, then you can follow these steps:
Simply log in to your Outlook Account.
From the right sidebar click on New Folder and give it a name.
Next, simply select all the emails that you want to move to the folder.
Then from the navigation menu, click on the Move To button and select the folder.
2. Take advantage of Outlook's easy email templates
Composing the same kind of message over and over is tiring. However, to avoid such thing you can save one of the emails as a template. So you can quickly edit it in the future and use it for future emails. To find this option, you have to go to follow this path: File > Save As… > Outlook template, then click on Items > Choose Form… > User Templates. And you are all done.
3. Schedule delivery of an email
There are times when we want to send an email to a certain time. And this is where Outlook comes into rescue. Thanks to their schedule email delivery feature, you can do it with ease. For this, all you have to do is write your email after that follow this path: Options > Delay Delivery > Do not deliver before, then specify the time and date you want it to go out. And you are all done. This is easy and works like a charm.
4. Display emails as conversations
By displaying emails as conversations, you will be able to get better visibility. As well as you will be able to read through emails pretty easily especially when you have a long email thread. Also, it is easy to activate all you have to do is click on View > Show as Conversations.
5. Send Large Files
There are times when you want to send large emails over email. However, the limit of Outlook attachments is up to 20MB only which is of course enough for sending documents and images. But in case if you want to send multiple files that exceed the limit of 20 MB. Then what can you do? Well, there are quite a lot of different things that you can do.
First of all, you can try out Outlook's automatic resizing feature.
You can zip your files before sending them.
Or you can send the file through Microsoft OneDrive.
6. Save an Email as a PDF File
If you want to save an email as a PDF File, you can easily do so with the Outlook. There are often times when we want to save a hard copy of an email. But what if you do not have a printer along with you? Well, you can create a PDF file and print it later.  For this, you have to follow these steps:
From your keyboard press ctrl+p to open the print dialog.
After that select Microsoft Print to PDF as your printer.
Then select Print and choose a folder and name the PDF file a name and click on save.
7. Use Outlook Calendar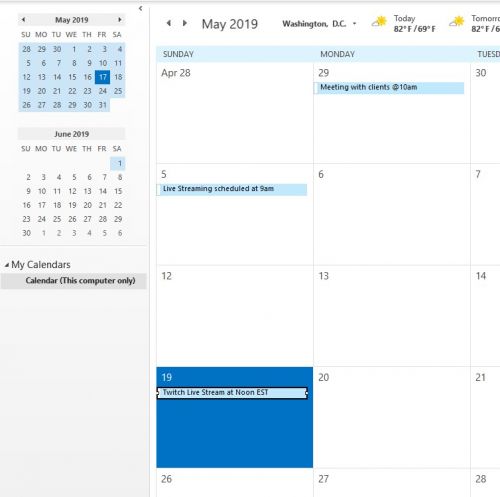 You may consider outlook as an email client. However, it is more than that. And you can do a lot of things. One of the best things of Outlook 2016 is the Calander. Using the calendar you will be able to track meetings, appointments, and tasks. Even with the help of Outlook calendar, you will be able to create a to-do list.
Final Words:
So those were some of the top Tips and Tricks for Outlook 2016. Now go ahead and use these tricks and see how they are working for you. Also, for any questions, do feel free to comment below and I will surely help you out.