We are influencers and brand affiliates.  This post contains affiliate links, most which go to Amazon and are Geo-Affiliate links to nearest Amazon store.
It is often said that we are living in the golden age of television. Having broken the traditional conventions of scheduled television, it seems that anything goes. Entire series released on a single day, standalone miniseries and budgets to rival Hollywood's most extravagant films have made sure that there is something for everyone.
When most people think of streaming services, Netflix is the name that comes to mind. With over 117 million subscribers worldwide, It is so popular that it has almost become a generic term for binge-watching TV. Despite this, it is far from the only service available. In the US Hulu continues to grow, as does Amazon's Prime Video. Even Disney's is about to join in, with Disney+ expected to launch next year.
With so much choice, dedicating yourself to a new series is not a casual decision. But fear not, because this guide will help you to find some of the most binge-ready TV in 2019.
1. The Handmaid's Tale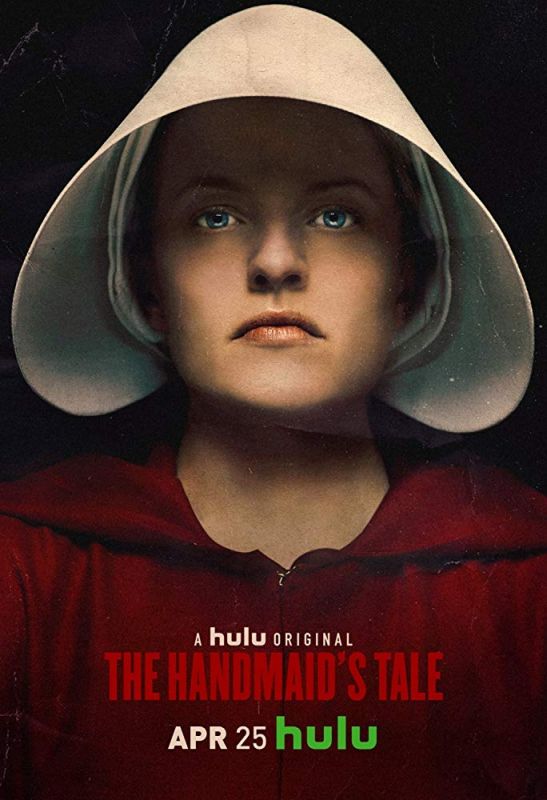 An adaptation of Margaret Atwood's classic dystopian novel, The Handmaid's Tale is the brutal and unflinching story of a woman snatched from her modern life by a totalitarian theocratic state, to become a handmaid – a servant with the sole purpose of bearing children for the family she is assigned to. The story has resonated with audiences and taken on a new life through the prism of Trump's America and the MeToo movement to become a cultural touchstone.
If you aren't up to speed, there are currently two series available and a third due to arrive in 2019. The Handmaid's Tale TV series has been such a success that Margaret Atwood not only helped to write the second series, but has announced a sequel to her novel. 'The Testaments' will be released in September 2019.
2. Killing Eve
After the success of her hit series Fleabag, Phoebe Waller-Bridge's next move was to adapt the Villanelle novella series for television. Killing Eve tells the story of an assassin and MI5 officer who become obsessed with each other as they travel the world trying to hunt each other down.
The darkly comic edge to the drama made the series stand out among the existing wealth of crime series, and helped to quickly form a cult following in the UK. Series 1 first aired in April 2018, coming to iPlayer in the UK as a box set in September. US fans will get to enjoy the new series in Spring 2019.
3. Doctor Who
Most of the shows on this list are new, but for fans of British sci-fi 2019 is likely to have a significant TARDIS-shaped gap. While Jodie Whittaker's first female Doctor has been a success, there are rumours swirling that 2019 might see yet another dreaded gap-year as producers struggle to balance the demand for regular series with the need for great stories and the relatively small budget the show has to operate on.
Even if series 12 does materialise, it is not expected until late October. Fans will have seen much of 'Nu-Who' multiple times, but 2019 leaves a great opportunity to delve into the Classic Series. Yes, the sets are wobbly, yes, the acting is sometimes atrocious, but at its heart this is the same show. For anyone born after the late 1980s, that means more than 30 years of serialised episodes to catch up on. Most of the episodes are available on Britbox, a US service dedicated to British TV.
4. Mindhunter
It may be forgotten behind Stranger Things and Orange is the New Black, but Mindhunter's first season became a firm favourite with viewers in October 2017.
Set in the 1970s, this Netflix Original drama tells the story of the two FBI agents who create a new unit to better understand the motivations of mass murderers. Based on a true crime book of the same name, the first series sees the team interview a string of notorious killers as they reveal the story behind the coining of the term serial killer.
Combining noir drama and the morbid fascination of true crime, Mindhunter captivated audiences and became a binge-watch essential. The new series is currently filming and is expected to be released in the new year.
5. Game of Thrones
For the last decade it has been a cultural touchstone, but Game of Thrones is coming to an end in 2019. The sprawling GRR Martin adaptation has been one of the most successful TV series of all time, growing in scope and scale with each season. Series eight, the final series, is expected to be made up of six feature-length episodes costing at least $15 million each.
The only problem with such a huge story is that it can be hard to keep track of which characters are loyal to which houses, where in the world they are and even who they are. This is not the type of show that can be watched casually, and so repeat viewings are essential. Luckily, binge watching is the best way to understand the series and refresh your memory before the grandest of series finales.
Region-locked content
Having so much choice and such a high standard of shows may sound great, but there are some restrictions. Due to licencing agreements, viewers in some parts of the world may not be able to watch all of these series as soon as they become available.
While most TV shows make their way to streaming services and DVD at some point, social media could easily spoil a series. For example, in the month between The Handmaid's Tale first airing on Hulu in the US and appearing on Channel 4 in the UK, trending topics and articles spoiled the biggest plot twists before some viewers had a chance to watch.
In the case of BritBox, the service is only available in North America, meaning that British Doctor Who fans cannot watch these episodes at all. This can also be a problem for people abroad who are hoping to catch up on their favourite shows on iPlayer while travelling.
Thankfully, there is a simple solution. While it is primarily a security tool, one of the most common uses for a Virtual Private Network is to gain wider access to entertainment online. A VPN will mask your browsing activity and redirect your internet connection through servers located around the world. By selecting a server in the US, for example, you will appear to be browsing from America and have access to the US Netflix library, Hulu and BritBox. Switching to the UK will allow you to binge Killing Eve wherever you are.
You will still need to pay your subscription to access these services legally, but with so much great TV to binge on, one year may not be enough!
We are influencers and brand affiliates.  This post contains affiliate links, most which go to Amazon and are Geo-Affiliate links to nearest Amazon store.
I am interested in all things technology, especially automation, robotics and tech that helps change how society will live in the future.