Intro
Gaming seats have always been marketed as a Racing type seat, with bucket seat looks and more of a mean look to them.  Chairs with a sort of an Indy car flair, seams a bit off I think if you are not into racing or racing sims but it makes a little sense in this case.
Maingear has been known since 2008 to build some high-end gaming machines with a sporty kind of automotive theme so it only made sense that they would step into the gaming chair scene.  With that, today's review will be of Maingear's latest and first line of gaming chairs, and why not start at the top with the Forma R Limited Edition.
Before we get into the chair itself though, let's get into the features and specifications of the chair so you can see just a bit on how well thought out this chair is, though not perfect.
Features and Specifications
Full Steel Frame with Allow Base
Leatherette

Water-resistant synthetic suede

Adjustable Height Class 4 Explosion proof Hydraulic Piston
Removable Micro Fleece Memory Foam Head and Lumbar Pillow
Gas Piston Lift Height Adjustment
Full-tilt and Adjustable Tilting Resistance
Soft-touch 4D Adjustable Arm Rest

Backward and Forward Adjustment
Left and Right Adjustment
Height Adjustment
Rotating adjustment

Ultra-Quiet Nylon Wheels
165° Reclining back
Sitting Area Dimension
Backrest Height: 30.7"
Seat Height: 14.23" – 18.1"
Weight Limit: 330 Pounds
5 Year Angelic Service Warranty in Partnership with Micro Center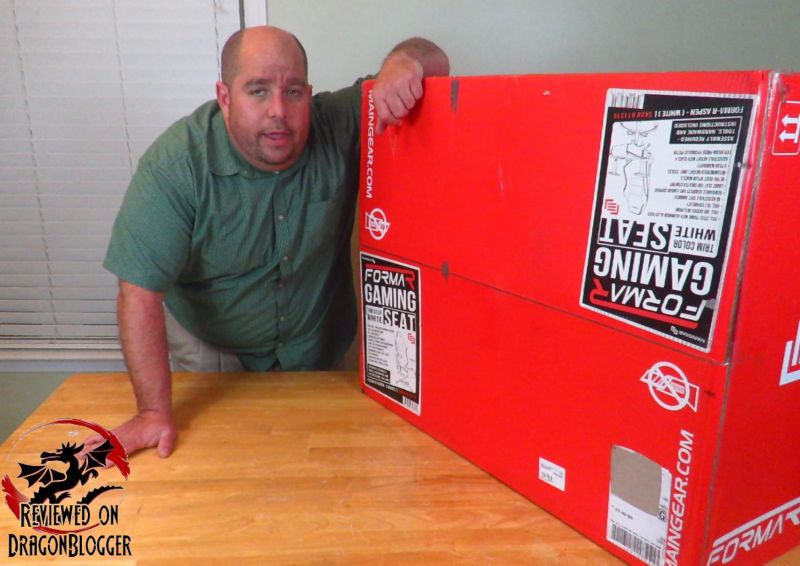 The Box is HUGE at 37" by 27" by 14" and its heavy, about 65 pounds so make sure you have some room to open it up.  Let's go over the unboxing so that we can see what's inside.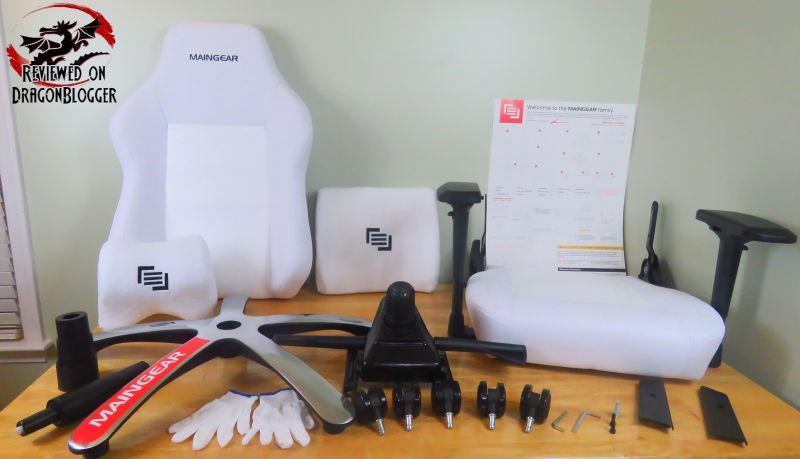 A ton of stuff and packaged incredibly well as you saw in the video.  Before we can actually build it up, we need to check out each of the pieces to make sure everything is there and to see the potential quality of each piece, so let's jump on over to the next section, Piece by Piece.
Continue on to: Piece by Piece