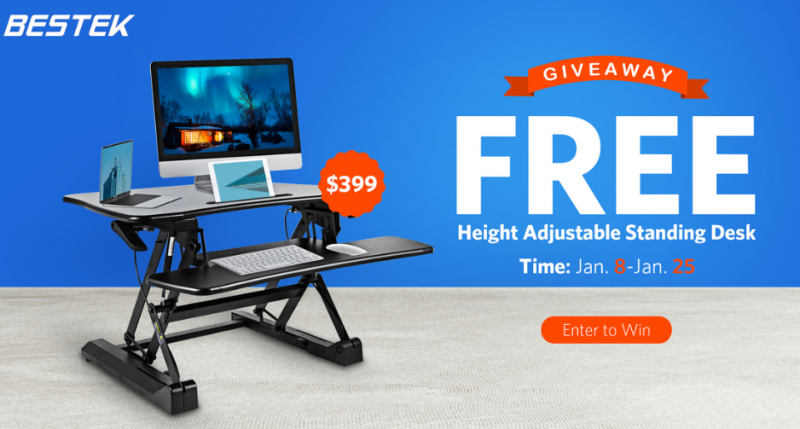 If you have been meaning to get an adjustable standing desk which can sit on top of your desk and let you have the flexibility of working or gaming while sitting or standing, then you need to jump on this Bestek giveaway.
All you have to do is enter by joining their newsletter (fill out a form) and you are entered for a chance to win the Bestek Height Adjustable Standing Desk which has an ARV of $399.98. There will be 50 winners total and only 1 prize per winner. Per the giveaway rules the winners will be contacted via email on January 27th 2019.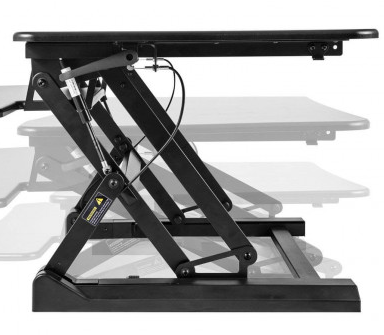 This adjustable desk has a max capacity of 33 pounds and a keyboard tray, tablet slot, and enough space to hold a monitor and a laptop side by side on the top shelf.
Product Specs
Product weight: 44.75lbs
Dimensions (Base): 21.9″x 28.7″
Dimensions (Extended): 19.5″(H) x 28.7″(W) x 21.9″(D)
Extension Height: 19.5″
Work surface measures: 28.7″(W) x 30.7″(D) (Display Surface & Keyboard Deck)
Keyboard deck measures: 28.7″(W) x 7.5″(D)