We are influencers and brand affiliates.  This post contains affiliate links, most which go to Amazon and are Geo-Affiliate links to nearest Amazon store.
When it comes to storing your music, documents, videos, and other files, Cloud storage has become an increasingly sought-after solution. And Dropbox is perhaps the first option that comes to your mind. But this Cloud storage system comes with the need for recurring fees. If you want to store your files and access them forever, you will have to continue paying the service for a lifetime. pCloud is one of the most reasonable dropbox alternatives and the pricing structure is just one of the reasons for choosing it over the latter.
Find out in this review what features make pCloud stand out from the crowd.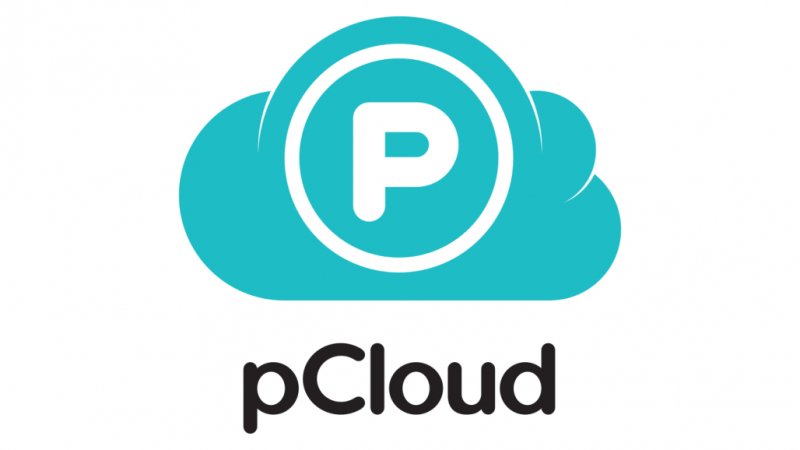 1. Pricing
Since this review is started on this subject, lets clear it up in the very beginning. All other cloud storage systems require you to pay a monthly or recurring fee to maintain your account. On the other hand, pCloud has simple and straightforward lifetime premium plans. There are annual plans, but once you check the 'lifetime' plans, you may not want to bear the recurring costs. Even the annual plans are much more cost effective than what , say Dropbox' charges. The lifetime are available at a one-time payment, offering unmatched value for money.
2. Unique Rewind System
pCloud has versioning and rewind features that allow you to access older versions of files. You can check, access, and use specific versions of a file on a given date and time within the past 30 days. So if you made a mistake or the current version of the file has been corrupted, you can access a certain older version.
The Cloud storage system stores multiple copies of each file in at least 3 secure server locations. There is also an extended file history add-on, also called EFH, which allows you to access versions of files up to a complete year.
3. File Sharing & Collaboration
This Cloud storage platform also provides advanced file sharing and collaboration features. It allows you to create Download and Upload links with just a click. These links can be shared with your contacts to share any files.
This feature makes it a breeze to work remotely with your colleagues. In fact, you can share files even with non-pCloud users. The 'Invite to Folder' allows you to create Shared folders and collaborate with others. You can also control the level of access you want to provide to each user.
Then, there is the option to create a Public Folder and share it with users though a 'Direct Link'.
4. Advanced Security
When it comes to Cloud storage, there is no room for any security loopholes. pCloud uses the latest and most advanced security protocols and systems to keep your data protected. It uses a client-side encryption service known as pCloud Crypto to encrypt and protect your files.
It makes use of 256 AES TLS/SSL encryption for all files being transferred to and from your device and server. This means that every time you transfer a file to the Cloud server, it will be encrypted and cannot be decrypted without the key. pCloud takes security to the next level with the help of its pCloud Crypto service. You will be able to create a key known as CryptoPass to encrypt your file before saving it on the Cloud. The file will thus be protected even when it resides on the Cloud because no one can access its content without the key.
5. Easy & Efficient File Management
File management on your Cloud storage account should not be limited to a specific device. This is not the case with most Cloud storage systems available. They will usually tie your account to a specific device, preventing you to access your account from other devices unless you pay additionally.
pCloud makes an exception here. As long as you have your account login credentials, you can access your files, work, share, and collaborate on them from any device and system. Its auto-sync feature ensures that the files will get updated instantly and easily. You can thus work on a document on-the-go and from any device and any location around the world.
You can access your account on your laptop, Android device, iOS device, or from any other device as long as it provides web access. Besides, the platform allows you to easily search or filter files to find the desired file.
Thus, price is not the only reason why pCloud stands out from the crowd. There are many other unique features that make it an excellent and reasonable alternative to Dropbox and other Cloud storage solutions. There are many more features that give it the edge. You can store your files from most only platforms including your social media accounts. It is also powered by mobile apps for different operating systems. You can store and archive all your important data without having to give a second thought about security and accessibility.
Disclaimer:  This was a sponsored guest post provided to DragonBlogger.com, all opinions are authors and authors alone.
We are influencers and brand affiliates.  This post contains affiliate links, most which go to Amazon and are Geo-Affiliate links to nearest Amazon store.
I am interested in all things technology, especially automation, robotics and tech that helps change how society will live in the future.