What was once thought of a means of communication has become a status symbol and a trend on its own.  To dominate that trend Apple has introduced the iPhone 6 and within it a mouthwatering crowd waiting to get their hands on it.  With this symbol, there must be a sexy way to protect it and there are many options to choose from when searching for iphone 6 cases with the following being some of the options available.
5. Custom Cases by MyCustomCase™
Last but definitely not least, cases by MyCustomCase make your new iPhone 6 truly yours.  You can choose to decorate your case with personalized Monograms, Designer Cases with your name on them or a picture of what's special to you.  You can select a simple case with the picture or logo of your choice or for a little more, you can get that same case with the added protection of an impact resistant silicone bumper.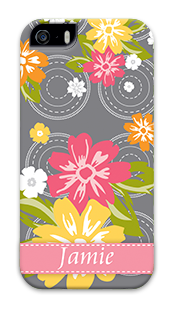 4. PowerGlider by I-Blason™
Sleek and simple, this case not only protects your investment but also doubles as a battery pack for your iPhone 6 4.7 model.  Your iPhone 6 has its own battery, but this case will provide 1.2 times extra power with its 2,200mAh battery.  A great feature not only to extend its charge but to protect you while sit back and FaceTime or watch movies utilizing its included kickstand.  Protecting your battery and your phone, the PowerGlider is a treat for us all.
Apple Lightening cable not included.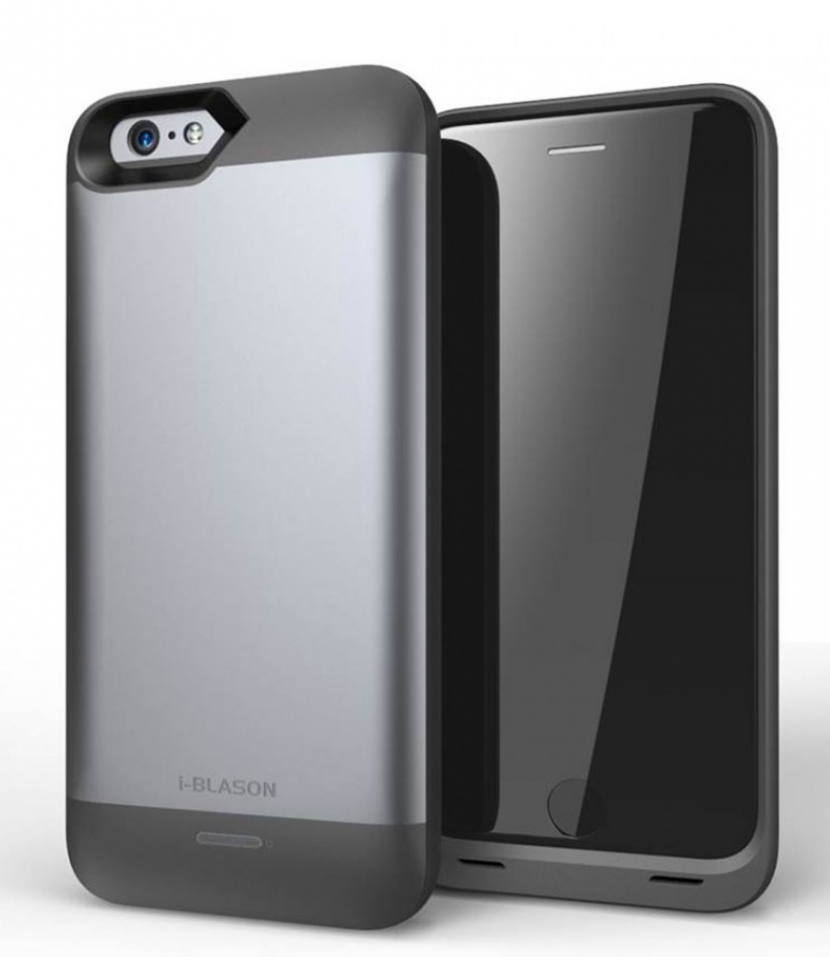 3. iPhone Case Wallet S by Spigen™
As its name implies the iPhone Case Wallet S is a fully functioning case, wallet and stand for watching your movies, videos, listening to your favorite songs or reading that important email or e-book.  One drawback is that with all of the storage available, it does block the camera.  Available for the 4.7 iPhone 6 Model and comes in Mint, Pink, White and Black.
Mint: SGP10974
Pink: SGP11167
White: SGP10973
Black: SGP10972
2. iPhone 6 Plus Case Slim Armor CS by Spigen™
An armor case for the iPhone not only stores your phone safely but stores your credit cards and business cards as well with its vertical sliding compartment.  Matte TPU and Matte Polycarbonate layers protect what is important to you.  Also allows for easy access to your camera.  Available for 4.7 and Plus iPhone 6 Models and comes in Mint, Shimmery White, Gunmetal or Champagne Gold.
Plus
Gummetal: SGP10910
Shimerry White: SGP10911
Mint: SGP10912
Champagne Gold: SGP10913
4.7
Gunmetal: SGP10964
Shimmery White: SGP10965
Mint: SGP10966
Champagne Gold: SGP10967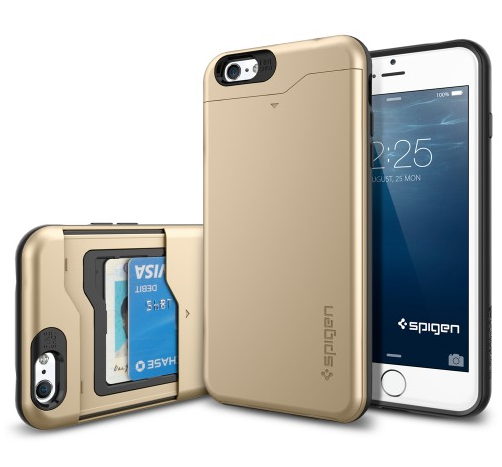 1. iPhone 6 Plus Case Slim Armor by Spigen™
Protection isn't as black and white as you would think.  This slim, sleek and sexy case not only provides you protection with it Matte TPU and Matte Polycarbonate layers but allows you to show off the Apple logo and use your camera.  Also to aid in your you time, you can extend its built in kick stand and enjoy a good movie, a great song or that special FaceTime session.  The style doesn't end there, this case is available in Electric Read, Satin Silver, Gunmetal, Metal Slate, Mint, Champagne Gold, Azalea Pink and Shimmery White.
Electric Red: SGP10902
Satin Silver: SGP10904
Gunmetal: SGP10905
Metal Slate: SGP10901
Mint: SGP10906
Champagne Gold: SGP10907
Azalea Pink: SGP10908
Shimmery White: SGP10903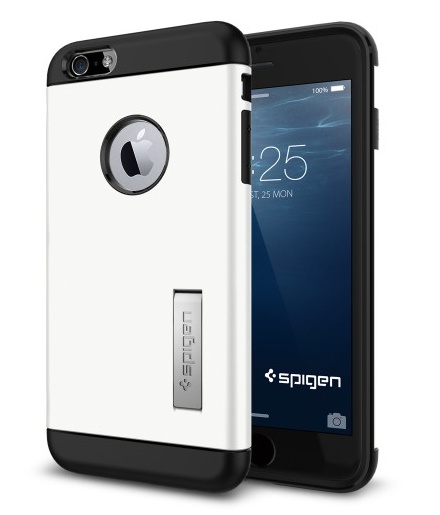 So go on, it's time to flip your old iPhone and put the money toward getting a brand new iPhone 6 or iPhone 6 plus and a new case for it!
I have spent many years in the PC boutique name space as Product Development Engineer for Alienware and later Dell through Alienware's acquisition and finally Velocity Micro. During these years I spent my time developing new configurations, products and technologies with companies such as AMD, Asus, Intel, Microsoft, NVIDIA and more. The Arts, Gaming, New & Old technologies drive my interests and passion. Now as my day job, I am an IT Manager but doing reviews on my time and my dime.