We are influencers and brand affiliates.  This post contains affiliate links, most which go to Amazon and are Geo-Affiliate links to nearest Amazon store.
Photoshop is one of the most valuable skills in the computer program development industry and also the graphic design world. The lessons taught during photoshop training are based around the ability to manipulate images to reach a certain objective.
It is either done for creative purposes or for a more fundamental reason that could be related to business or work purposes. Some students are compelled to learn it because of their chosen fields of study, but to some, it is a choice of will. As a student, you can also master it pretty easily. Simply install photoshop in a laptop and enroll in a good course. The ability to use it has an advantage over their peers who don't have that skill.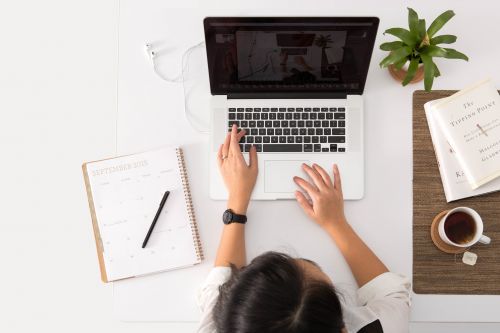 How can photoshop facilitate your studying process? Here are five ways this can be done.
Blowing off steam
Students face many stressors all day at school and some of them may lead to larger problems that may hinder the studying process. Some students have anxiety, depression and other mental health issues that can negatively affect their studies.
It is no doubt that art affects mood and invokes emotions. These can be harnessed to help students deal with their problems. When they need to deal with problems, designing something using their photoshop skills can do tons of good.
Photoshop can also be a great pastime for students when they aren't occupied with their schoolwork. That form of pastime is calm, relaxed and unlike going to parties where students will be exposed to drugs, alcohol, profanity, and violence.
Students can also use photoshop when they take study breaks to regain their sanity and breathe for a bit. If you're in college and dealing with problems, using photoshop as a refuge from any mental issues can help you very much, but open up to someone for help. Designing artistic pictures can only be used as a coping mechanism, not treatment.
Make assignments look good
Students deal with a lot of assignments every academic year. As time goes on, it may be hard for students to give every assignment the attention they used to. That may be caused by added school responsibilities or any other cause, but teachers may take that as if students are slacking off on their work.
When teachers have that mentality about a student, they might stop being lenient on them and start watching them like a hawk. To avoid those results, students can use photoshop to simplify their workload, rather than designing what needs to be on their assignments by hand or basic programs like Paint.
Students can make great graphics like posters, infographics and other materials that may be needed on an assignment. Better yet, they will be better equipped to create great PowerPoint slides with their informative graphics designed by their own selves.
Keep your teachers impressed by using great-looking graphics designed through photoshop programs. The results of that will be higher grades and lower pressure on working for top marks.
Even better, you can look for help with assignment from a quality online writing service. Writing may not be your best of the skills so it's always better to get it done from the experts.
The services offer best essays, thesis, term paper and dissertations services of the quality that your teachers will love.
Practice for real-world work
Some college and university students have goals of working in career fields where photoshop is a necessity. Those careers could be:
Graphic design
Photography
Website designing and developing
Freelance designer
Digital artist
If your studies are consistent with learning Photoshop, it will be much easier to fully understand the concepts discussed in class if you know how to use it. While the other students try to understand what is going on, it will be very convenient for you because of the background you have with Photoshop.
For example, if a computer science class is learning how to use photoshop to design a website page, the one who can use it benefits the most.
The reason being is that he will spend that time trying to improve what he already knows rather than starting from scratch. All of that will prepare the student for his real-life workplace as he would know how it all practically works.
Side hustle to support you through the college years
Students facing financial difficulties can have a hard time trying to focus on the curriculum. However, a student with photoshop skills can use them to earn some cash and use it to support his studies.
Some of the things that he can do are design printed t-shirts, design websites and restore old photographs. The support from the other students can help offset his need for money to get through college. You can learn these practices from online tutorials for free and use those skills to make a living until you get full-time employment.
Skills that you can learn to start your side hustle are using clone stamps, sharpening tools, patch tools, and healing brushed to restore old images. To design websites, learning how to use grid systems, vectors, text wrap and other aspects needed to design an appealing site can be more than sufficient.
Improves the resume
When you're done with studying, you will be looking for work and to find employment, a great resume is needed. If you are looking for employment in the designing sector, photoshop skills are usually a requirement.
However, in the digital marketing sector and other related industries, photoshop skills can be a major bonus, giving you the upper hand against other possible candidates. You can provide previous work to up your chances of landing that dream job in a company you like or prefer. Starting while you are in college or university to use photoshop will help you gain firsthand experience.
With resumes that include photoshop skills, they can even get jobs in the advertising sector. Some of the jobs students can get with their photoshop skills allow them to work remotely at home and at their own hours.
Best photoshop software
Perhaps you have the feeling that you must get photoshop fast if you're a student because of the benefits outlined above. The great thing is that you can free software, trial versions and paid software. Here is the top 10 of photoshop software:
Adobe photoshop
Affinity Photo
Sketch
Photopea
Pixelmator Pro
GIMP
Pixlr
NET
Corel PHOTO-PAINT
SumoPaint
It is worthy to try out the free ones and the trial versions first before committing to paying for the subscription for students. That will save costs and help you find the best one that works for your purposes. It is encouraged to get the software that makes you feel comfortable and bring out the best creativeness.
The Bottom Line
Photoshop is a great tool for students to vent their mental problems through an artistic approach while preparing the student for the real-life world. Students can also use it to create a source of income for themselves while they work towards completing school. Using photoshop on school assignments can improve them very much and help the student get higher grades.
About the Author: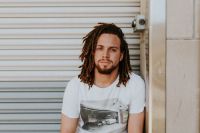 Michael Gorman is a UK based academic writer, proofreader and editor working with assignment writing service that provide online assignment help to students by providing custom dissertation writing service and best thesis writing service. He also works as an online English language tutor providing classes to corporate employees. In his free time, he practices mindfulness, plays tennis and reads autobiographies. He can be reached via Facebook or check his Twitter.
We are influencers and brand affiliates.  This post contains affiliate links, most which go to Amazon and are Geo-Affiliate links to nearest Amazon store.
This is the Dragon Blogger Guest Bloggers account for author's who want to submit articles and only have credit in the post instead of having to manage their own WordPress profile.