Photoshop is an Adobe software program that is designed to enable graphic designers to edit their work – and it is a process-intensive program.  It therefore needs a very fast laptop that can process graphic data much faster, and hold lots of data in RAM at any given point.  This is especially true if you are a professional designer that has a long list of clients that are being worked on consistently.
While one can't really say there is a special laptop made for Photoshop, there are several laptops that can have different programs for graphic design installed and work efficiently.
Official Windows Specification by Adobe
As the developers of Photoshop, Adobe gives a list that highlights some of the best specs that are needed to run Photoshop on most Windows laptops. These include:
AMD Athlon or Intel Core 2 64 processor or then a 2GHz or faster processor
The Microsoft Windows 7 with the Service Pack 1, Windows 10 or Windows 8.1 with version 1607 or later
Adobe recommends 2GB of RAM, but in reality you'll want at least 8GB of RAM, but if you really want to future-proof, get upwards of 32GB.
At least 2.6 GB available for hard-disk space or more for any 32-bit installation; 3.1 GB or more for hard-disk space available for 64-bit installation; as well as additional free space during the installation of the program itself (Photoshop program cannot be installed on a volume that utilizes case-sensitive file systems)
Resolution of at least 1024 by 768 although Adobe recommends 1280 by 800, 512MB or more of allocated VRAM although 2GB is pretty much recommended with 16-bit color
An OpenGL of 2.0-capable system
Internet connection for registration, software activation, authorization of subscription as well as access to the online services
Likewise, unless you are using an external monitor you would probably want to have a larger screen size and higher resolution screen as well.  15.6″ minimum but a 17″ laptop if you are using it for Photoshop without using an external monitor would give you more space as well.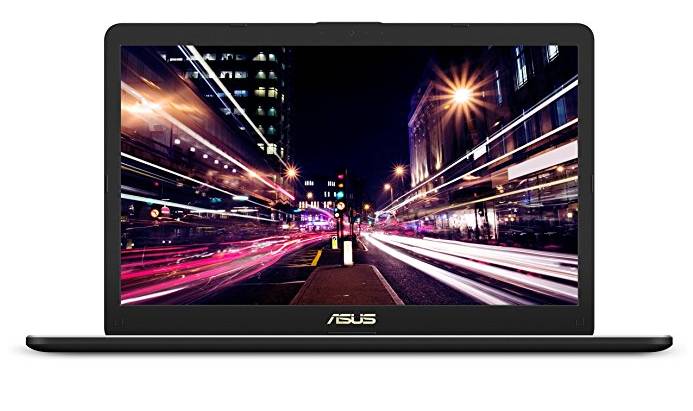 Official MAC Specifications for Photoshop
For MACs the recommendations are similar, they include:
A multicore Intel processor that has 64-bit support
macOS version 10.12 (Sierra) and 10.13 (High Sierra) or Mac OS X version 10.11 (El Capitan)
2GB RAM or more although Adobe recommends 8GB (and in reality you'll want more)
For installation, 4GB or more of hard-disk space available as well as more free space during installation (Photoshop program cannot be installed on a volume that utilizes case-sensitive file systems)
Recommended display of 1280 by 800 although 1024 by 768 can also work with 16-bit color and dedicated VRAM of 512MB or more with 2GB being the recommended RAM space
OpenGL 2.0 capable system
For software activation, registration, membership confirmation and access to online services, you will need to have an internet connection
Conclusion
As mentioned, Photoshop is a process-intensive program and investing in a laptop made for photoshop can save you the hustle of having to work slowly because of working with a laptop that does not meet the specifications of the developer.
As a creative that needs to use Photoshop, always ensure that you have the right specifications before investing money into an important equipment as a laptop for your design work.