We are influencers and brand affiliates.  This post contains affiliate links, most which go to Amazon and are Geo-Affiliate links to nearest Amazon store.
A database is a digital warehouse which stores all your data. It is in essence an organized collection of schemas, tables, queries, reports, views and other objects and the beauty of databases is that they are designed to model aspects of reality as closely as possible. They are designed in such a manner that they make it seamless to process plenty of information which is actionable and which can be a key driver in making evidence-based decisions. The databases can be used in modeling a whole bunch of information which can also be forward looking by use of predictive analytics.
Content Management Systems, CMSs, are computer applications which support the creation and modification of all types of digital content by the use of a simple and intuitive interface which makes them easy to manage even for people who are technically challenged. The one CMS that takes the pole position is WordPress, which is a free and open-source piece of software that was being used in more than 60 million websites as of April 2016. This means that it is quite the platform that you should consider using due to its large community of users and the fact that it is free and easy to configure.
Gain Invaluable Insights
The database can be used to gain invaluable insight into the goings on of your business. As an eCommerce platform, it holds the key to your competitive advantage. There are several tables in a database which hold lots of valuable information such as the total number of users of your service, their gender, age, income levels, purchase history, geographical locations, devices that they use to make purchases and much more. This information can be mined to provide information as to what is the most required item, and by consequence, you can use this information to take proactive steps in making sure that the item is always in stock.
Therefore, with all this information such as sales transactions, product catalogs, inventories and customer profiles all stored in your database, it is incumbent upon you to take good care of your database and make sure that the information is properly organized and managed.  Hiring an in-house database administrator is not only expensive but the fact of the matter is that finding such trained and qualified professionals who can get the job done in-house is a tall order. Therefore, the most logical thing that you can do to make sure that your website is working as it should is to hire Remote DBA Experts.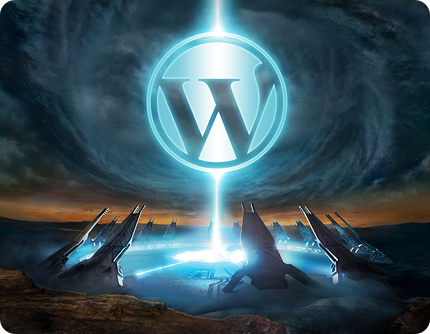 Optimize Your Data
The WordPress database is MySQL and this database stores plenty of useful and sensitive information that is critical to the running of many of the services that run on ecommerce websites. It stores the credentials of the users and all the other information described above and thus you need an expert hand who will not only make sure that your WP website is working at optimal condition but also one who can glean useful information on the behavior of the users and translate this information to actionable analytics which will keep you a leg up on the fierce competition.
Now that we have it clear that the WP database is literally a goldmine, let us have a look at what you should expect at the very least from the Database Administrator of your choice:
Expertise–Before you get all psyched up and consider a DBA expert to work on your database from abroad, you need to first of all make sure that the cost does not compel you to break the bank. Secondly, you need to find out if they do possess the required domain-specific skills to take care of all your database needs; that is, if they can work on both SQL and NoSQL databases. They should be able to support databases that scale up from single servers to thousands upon thousands of servers.
Reliability–Since databases play such a mission-critical role to the proper functioning of an eCommerce business, it is incumbent that they remain up and running 24/7, 365 days a year and to this end, you need to make sure that the experts that you hire to manage and administer yours are not only good for the job but that they keep a hawk-eye on your databases all day every day and deal with issues arising promptly.
Availability–Considering that your database administrators are far removed by geography from where you are, you need an assurance that they will be available to respond to your support tickets promptly and that they will always keep you in the loop with respect to all your databases. In a nutshell, you need a partner who will be ready to pick your calls and answer your queries and fix issues as soon as they arise.
Innovative–The technology that runs and manages databases keeps changing every other day and as such, there are always more efficient ways of running databases. Therefore, you need remote DBAs who can take care of the changes as they occur and those who can suggest more efficient ways of taking care of the data goldmine that you possess. So you need a team that is always honing their skills to make sure that they are always at the cutting edge.
Adaptive – They must be adaptive too and this means that they should be able to take care of all your special needs. This means that they should be able to adapt to your circumstances as they evolve. This evolution should be in tandem with the changing technology and the changing data and information needs of your business.
Overall, you want to make the most of the data lake that you have stored in your databases and you want to optimize the data to derive insights that will propel your ecommerce business to the next level. At the end of the line, you need to choose a partner who you will work with for a long time into a prosperous future.
Author Bio
Sujain Thomas is the head of a Remote DBA Experts firm which specializes in optimizing the databases of top companies in the world to help them extract value from all the diverse sets of data they possess. She has been active in the space from many years.
We are influencers and brand affiliates.  This post contains affiliate links, most which go to Amazon and are Geo-Affiliate links to nearest Amazon store.
This is the Dragon Blogger Guest Bloggers account for author's who want to submit articles and only have credit in the post instead of having to manage their own WordPress profile.