We are influencers and brand affiliates.  This post contains affiliate links, most which go to Amazon and are Geo-Affiliate links to nearest Amazon store.
As a fan of technology, you know how much internet has influenced the entire world. It may have even helped you launch a career online.
Whether you sell tech services, manage a popular social media account, or share your industry knowledge with others, you're not the only one. Billions of people are also exploring how to make money online, many of which are using algorithms to compete against what you offer.
If you're struggling to stand out, here are five ideas to help you gain more loyal customers.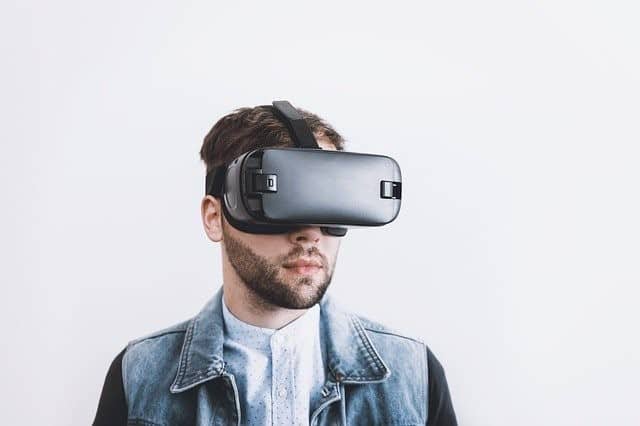 1 – Get Google Fax
Fax machines are outdated in the modern world, and you may not have even thought about having one for your online business. However, the concept of faxing is useful. The machines may be obsolete, but many people find that virtual faxing is more secure than scanning documents and sending them through email.
Google created a virtual fax machine that provides your business with its own Google Fax Number. With this, you don't need to pay extra for a dedicated phone line for faxing. Instead, fax will be delivered digitally to your Google Fax account.
Learn more about how to get a free Google Fax number in 2020 – Gmail Fax Help here.
2 – Boost Your Social Media Game
One of the most important tools for any online business is social media. Facebook, Twitter, and Instagram, in particular, are massive platforms with millions of users worldwide.
Don't be fooled into thinking these platforms are just for influencers selling beauty products. Using sponsored ads and algorithms to your advantage is the best way to spread the word about your business and expand your niche audience.
Here are the important things to remember about your business's social media presence:
-Be authentic – People like brands that seem less like conglomerates and more like "real" human beings.
-Be professional – Be friendly and approachable, but don't stray too far.
-Be engaging – Create ads or content that people will want to click on and interact with; it will help spread the word even more!
-Be consistent – Stay on top of trends, and don't slack on the social media presence. Consider hiring someone specifically to monitor your accounts!
3 – Update Your Website – And Keep Updating It
Even though you work in the tech industry, it's easy to overlook your website and let it become outdated.
Website design trends are always changing, including things as simple as graphics and mobile layouts.
You don't need to overhaul your entire website every month, but make sure you update it anytime there's a change in your business or something new to add.
Keep mobile users in mind too, and make sure your website is compatible with desktop and mobile layouts.
4 – Build Your Email List
Email lists are a highly effective way of engaging with your audience. This is especially true if you can customize your email chains so that customers don't feel like they're the victim of a mass-marketing scheme.
People like to feel special and valued, and there are programs out there that help you customize your email list based on interests or past purchases. Use those to your advantage!
5 – Know Your Competition
Know what others are doing. If you see something that's working for a competitor, try to put your own spin on it or come up with something entirely new.
Just like traditional businesses, staying ahead of the competition is just another part of owning and running an online shop.
Conclusion
With the right tools and ideas, you can put your web-based business on the path to success. Use these five tips and other creative ideas to make your sales even better!
We are influencers and brand affiliates.  This post contains affiliate links, most which go to Amazon and are Geo-Affiliate links to nearest Amazon store.
I am interested in all things technology, especially automation, robotics and tech that helps change how society will live in the future.