We are influencers and brand affiliates.  This post contains affiliate links, most which go to Amazon and are Geo-Affiliate links to nearest Amazon store.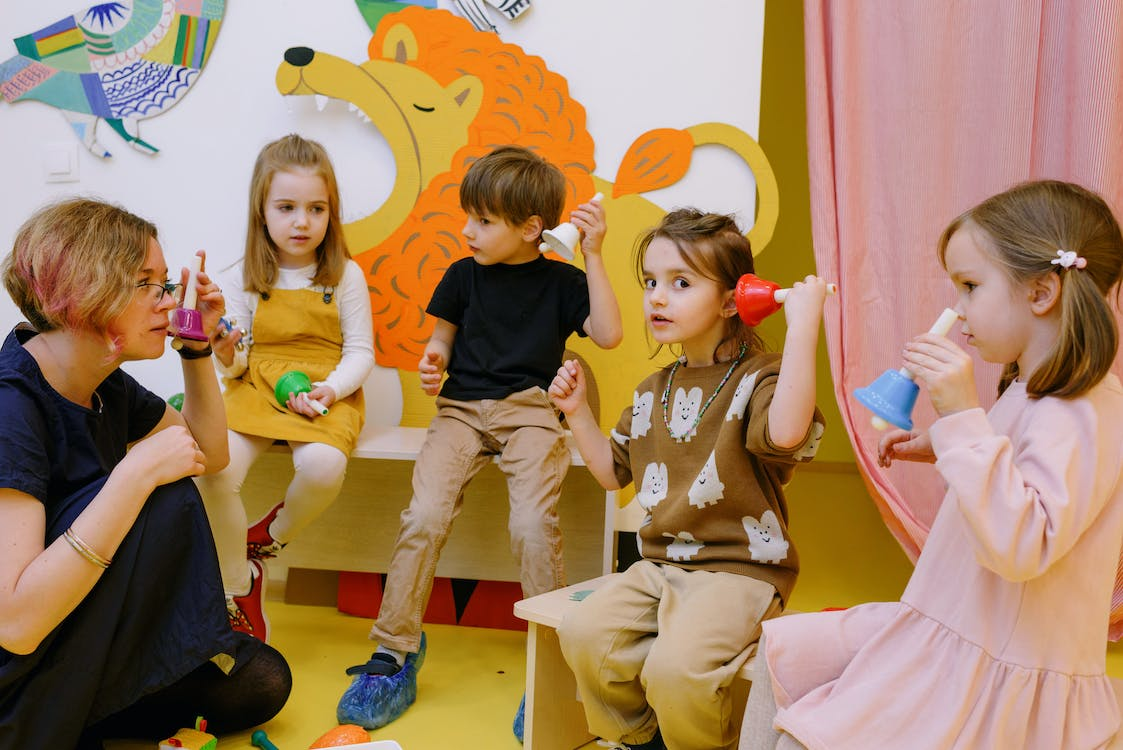 Technology has revolutionized the way we teach and learn, and it can also be a powerful tool for special education. It can have a positive impact on a child's development in ways that were not previously understood.
Today, teachers worldwide use mobile apps, free education software, or web-based platforms that provide instant access to virtual classrooms and learning materials.
But, special education teachers, speech therapists, occupational therapists, and paraprofessionals in schools often need apps that can be customized to meet the individual needs of students with special needs.
Here in this post, we will talk about the seven best apps that can be used in special education classrooms:
1. Miracle Modus – Helping Children Overcome Sensory Overload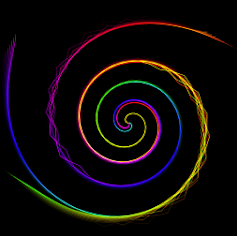 Miracle Modus uses soothing patterns and sounds to help people with sensory overload calm down.
The app was created by a person on the Autism Spectrum Disorder who found that repeatable patterns and shapes were calming during sensory overload.
To use Miracle Modus, simply open the app and let it run for a few seconds.
The app assesses your device's capabilities to ensure optimal performance and selects a soothing pattern. A tranquil pattern emerges once the app has been calibrated.
Special needs students can also change the pattern, enable or disable sounds, and select favourites. A user-friendly app, it enables students struggling with sensory overload to find relief and relaxation.
Download: iOS Apple Store & Google Play Store
2. AbleSpace – Helping Special Ed Teachers Automate Routine Tasks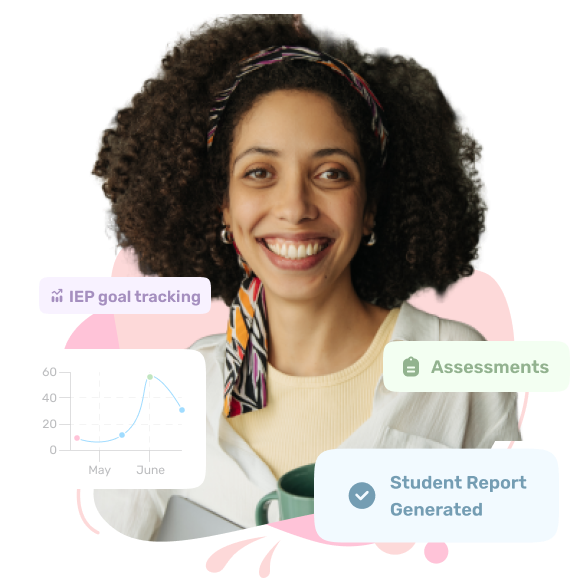 AbleSpace is a cloud-based software platform that helps special education teachers and school districts implement IEPs (Individualised Education Programs) correctly and track student progress.
After the recent Perez vs. Sturgis case ruling, wherein the US Supreme Court famously ruled that students with disabilities can sue their school districts for damages if IEP implementation was done incorrectly, more schools are willing to move beyond paper binders and digitise their special education workflows.
This is where AbleSpace presents itself as an all-in-one caseload management tool for special education teachers. The app helps special ed professionals quickly digitise their workflows and automate repetitive tasks, saving them several hours each week.
Download: iOS Apple Store & Google Play Store
3. Word Wizard L'Escapadou – Helping Special Needs Kids Read and Spell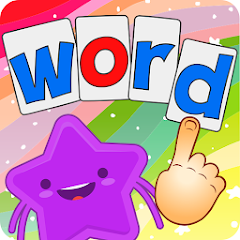 A great addition to any special education classroom, Word Wizard helps children ages 4-10 learn to read and spell.
The app was designed by L'Escapadou, a family design studio that has been developing educational apps for children since 2010.
Word Wizard a great tool for special education teachers, as it can be customised to the child's individual needs:
Talking Movable Alphabet: This activity allows kids to experiment with word building and phonics. Children can drag and drop letters to create words, and the app will speak the word aloud. This is an engaging way for kids to learn the sounds of letters and how they work together to make words.
Spelling Activities: Word Wizard has three spelling activities that increase in difficulty. Kids can choose from 200 built-in word lists, or they can create their own. The app will also keep track of the child's progress and provide detailed reports.
Devices: iOS Apple Store & Google Play Store
4. SoundingBoard – Assistive Technology for Non-Verbal Students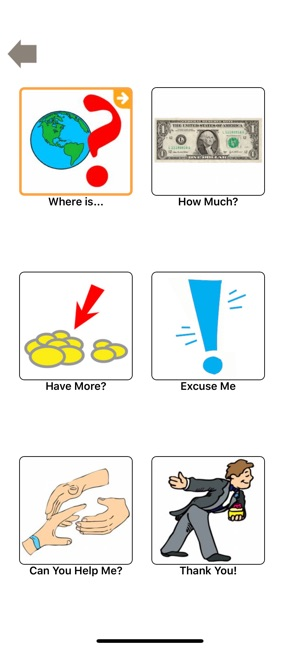 SoundingBoard is a great app for special education teachers to use with students who are non-verbal or have difficulty communicating. It is easy to use and can be customised to the individual student's needs.
The app allows you to create custom communication boards with pictures or symbols. You can choose from 14 pre-loaded boards, or you can create your own. You can also add your own photos.
In a special education classroom, SoundingBoard as an AAC (Augmentative and Alternative Communication) app works well for students who are non-verbal or who may "freeze" in an emergency.
It can help them communicate their needs and wants with ease. In the process, students also learn new vocabulary and language skills.
Download: iOS Apple Store
5. Voice Dream Reader – A Powerful Text to Speech Reader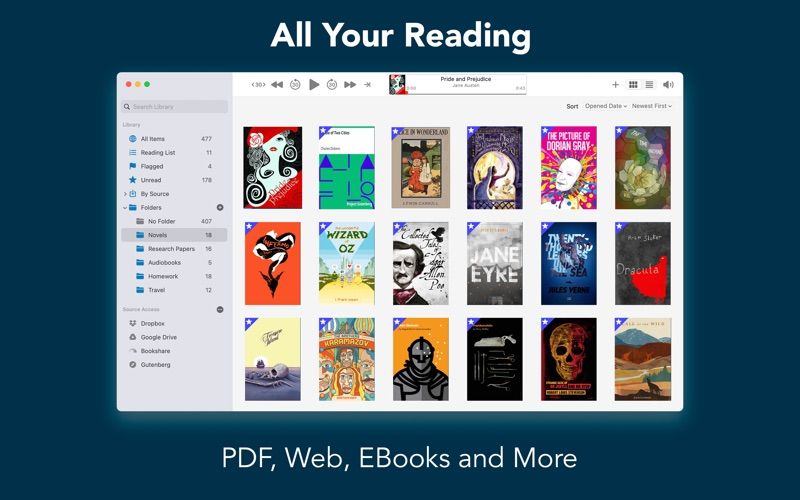 A text-to-speech app, Voice Dream Reader lets teachers and students listen to PDFs, web articles, and eBooks in a special ed classroom.
It is designed for people with visual impairment, dyslexia, ADHD, and other reading challenges, but anyone can benefit from it.
Special needs children can listen to notes, stories, etc. while they walk, play, or do chores. Kids also speed up reading by up to twice their sight-reading speed.
Unlike audiobooks, one can highlight, take notes, and see the words as they're spoken, which can help improve comprehension and retention.
The app features more than 200 natural-sounding voices with different accents and dialect. It works offline, so you can use it on the go.
Special education teachers can help children change the voice, speed, pitch, and pause duration to suit their needs.
Download: iOS Apple Store
6. ChoiceWorks – Complete Daily Routines – Morning, Day, and Night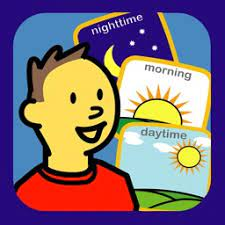 Choiceworks is a great app for special education teachers and parents of children with autism spectrum disorders (ASD). It helps kids with planning, self-awareness, and time management by providing visual schedules and timers.
Choiceworks is easy to use and customizable. You can create an unlimited number of schedules, each with its own set of images and activities. You can also add a timer to each schedule, so kids know how long they have to complete each task.
Choiceworks is a great way to help kids with ASD learn to follow a schedule, manage their time, and stay calm when they're upset. It also helps teach kids about self-awareness and how to identify and manage their emotions.
Download: iOS Apple Store
7. Proloquo2Go AAC – Full Featured AAC App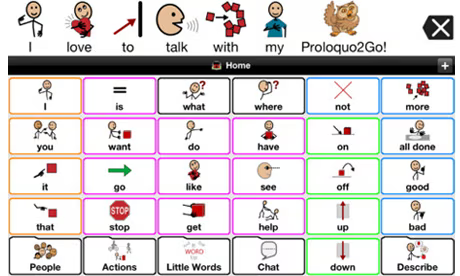 Proloquo2Go is an intuitive communication app designed to empower individuals who struggle to speak or need assistance in being understood.
This user-friendly AAC (augmentative and alternative communication) tool features natural-sounding voices, including those of real children, making communication engaging and effective.
The app is ideal for beginners and advanced communicators; it's flexibility supports language growth over time.
Widely recognized by parents, therapists, teachers, and users, Proloquo2Go stands as a reputable name in AAC solutions; its impact spans various conditions such as autism, Down syndrome, cerebral palsy, and Angelman syndrome.
Download: iOS Apple Store
We are influencers and brand affiliates.  This post contains affiliate links, most which go to Amazon and are Geo-Affiliate links to nearest Amazon store.
My name is Alice and I have been into gaming since I first got the Nintendo 64 in late 1996 and enjoy writing about all things relating to entertainment, gaming and streaming. Lately you can find me playing mostly MMO's like WoW, FFXIV or Black Desert Online when I have time to game.