We are influencers and brand affiliates.  This post contains affiliate links, most which go to Amazon and are Geo-Affiliate links to nearest Amazon store.
You may be a wonderful writer, but online content is a much more complex task than regular writing. Regardless of your experience and knowledge of SEO and keywords, there are some areas where everyone needs assistance in order to produce content that will bring success to the website. You may order your content online on top paper writing services or write blog posts yourself, but you always have to check the effectiveness of the content you publish.  This is why we decided to write about seven most amazing free tools Google offers to those who want to produce quality content.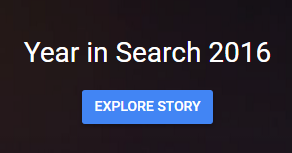 Having an analytics tools for your website data is one of the biggest advantages Google gives website owners. Google Analytics analyses your website's content, the user experience, the success and much, much more. It is a constantly updated, evolving tool that is highly popular among content marketers.
Google Analytics is a tool that will provide you with snapshots of your performance, calculated over a given period of time, which can help you understand whether your strategy needs improvement. By using this tool, you get clear idea of the success of the content you are providing and of how long people stay on a particular page. When you have this information, you will get a better idea at what you should change.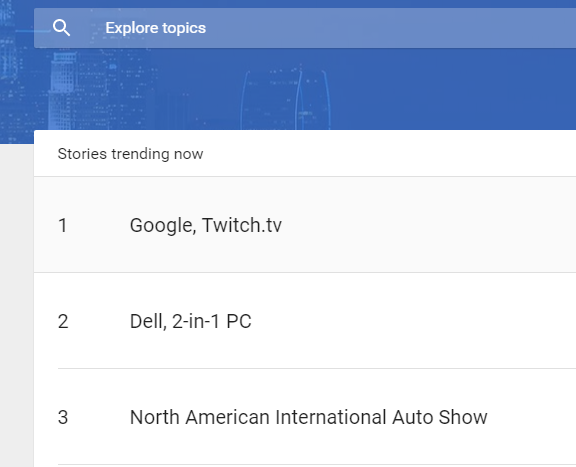 Google Trends is the best tool for those who want to compare the traffic on their pages. When using this tool for your website, you can see the traffic for specific search terms data. Such terms include geographic, historic and related data, according to Google's evaluations.
When a term increases your readability of content and traffic on the website, you are more likely to place it in your list of main keywords. Additionally, you can enjoy the Hot Trends list, where you can get some insight in what the most popular searches of today are. Having the access to such statistics may help you find the best way to represent your own website.
This tool used to be the Google's Website Optimizer, but is now placed under the Google Analytics. Regardless of the name it has now, the Content Experiments tool was and remains a free way to optimize your website.
You can use this tool in combination with the Google Analytics since it works by making ties with the goals in your already set database. When this happens, the tool provides you with different variations to users of a given page. What does this mean? It means that with the help of this tool, you can now test the website's colors, content, layouts and headlines until you reach the optimum website design.
When you need some fresh ideas for your marketing campaign, you can use the Google AdWords Keyword for free! As soon as you enter a term, this tool will give you a wide range of keywords and ideas you can use. Even in those cases where you are not certain that a particular idea for keyword you have will be popular, you can compare your ideas with the help of this tool. Additionally, you can see an approximate CPC (cost per click) amount when you use this tool.
Are you in need of a free system that you can use to track and record your data? Fortunately, the Google Sheets tool allows you to do this and adds the benefit of sharing such information with other people. So, if you have great amount of data that you cannot handle without a sheet, you can now enjoy the benefit of keeping it in Google Sheets and share it with your team members at any time!
Aside from recording data, Google Sheet allows its users to track the changes. At this point, this is one of the most popular ways to be more organized.
Google Docs is your free source of proofreading and word counting opportunities. By using this widely famous tool, you can now check for spelling and grammar errors in your content, see the word count and insert screenshots without any difficulty. Google Docs is specifically created to allow you to do all this, plus to give you the opportunity to share the text with your colleagues and your team.
When you are working on your content creation, you need to be fully focused. However, it so often happens that even if you are, the first draft is never the best version and you often need an extra pair of eyes to look for errors. This is why Google Docs is the secret helper of many content marketers nowadays.
Handling one or more websites at the same time can be difficult and frustrating. This is why you need some help with the organization. Google Calendar is your free tool for keeping track on everything, at any time. With this tool, you can enjoy the opportunity of sharing the availability with others, creating events and having a better picture of your schedule.
When it comes to content marketing, there is always a great room for improvement. Handling the content writing, the proofreading and keyword strategy may be a piece of cake for you, but how will you know if this works or not? Every content marketer out there needs some assistance regarding content analytics, keyword planning and implementation, organizing the content, tracking the data and sharing the documents with the team members. Content writing is a complex work that will always require even the smallest assistance.
About the Author:
Robert Morris is a digital marketing consultant. He writes about SEO, digital advertising and web analytics.
We are influencers and brand affiliates.  This post contains affiliate links, most which go to Amazon and are Geo-Affiliate links to nearest Amazon store.
This is the Dragon Blogger Guest Bloggers account for author's who want to submit articles and only have credit in the post instead of having to manage their own WordPress profile.