We are influencers and brand affiliates.  This post contains affiliate links, most which go to Amazon and are Geo-Affiliate links to nearest Amazon store.
Instagram's success has wowed even the honchos who were skeptical about Facebook's decision to buy the app in 2012. Today, the platform boasts over 500 million monthly active users (MAUs) and over 80 million photos are shared daily. It is not only individuals who are sharing photos on Instagram. Marketers have taken notice and most brands are now on the social media platform.53% of users say they follow their favorite brands while 44% search products on the platform.
If you are looking for an innovative marketing platform, Instagram has the answer. It is the ideal marketing platform especially when targeting a younger audience. However, research has shown that older people are creating an account and getting actively involved in the fun. With sponsored Ads now part of the platform, it is even easier for marketers to get their brands noticed. The Ads look like your ordinary posts, which means you can get more attention from your viewers.
Unlike other Ads, the ones you use on Instagram will call even for more creativity and innovation. The aspect of inspiration must fuse with information to give an eye-catching image to drive traffic to your landing page. Designing an Instagram Ad is not all about a great photo. It is a taxing process and it is important to plan strategically before posting it. Here are some factors to remember: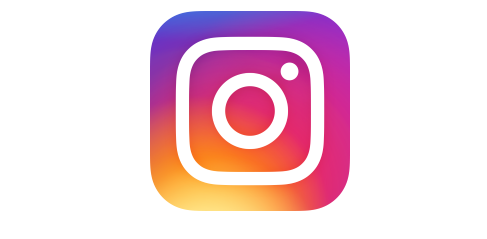 Choose a Focal Point
There are millions of exciting posts and Ads on Instagram and to ensure yours captivates the audience, you must decide where the focus will be. When capturing the image, decide what you want the viewers to remember. The takeaway from the Ad should be the main area of focus. Simple images work great as user attention is more limited on Instagram. If you have multiple products that you are promoting, don't cram them into one image as viewers will not remember them all. Instead, design one Ad for every product as this will capture the attention of your audience. Simply let the camera focus on what you are marketing.
Composition Matters
Your Ads should always relate to your target audience. All images on the Ad should reflect your message. The composition of the Ad will determine what viewers will notice first; the rule-of-thirds indicates there are areas on an image where the human eye is instantly drawn to. Start by breaking up your photo into thirds using gridlines and then ensure the point of interest is along the lines or intersections. However, this rule should not limit your creativity and it just suggests on the perfect positions for your images.
Keep the Viewer in the Picture
If you are selling sky diving gear, create an image that gives viewers a sneak preview of the fun experience they will enjoy when using your equipment. An intimate perspective allows viewers to visualize themselves in such a situation and this increases their likelihood of following or liking your products. The message must be clear and easily readable.
Don't Overuse Your Logo
While it is true Instagram is all about photos and images, you should be careful not to get too aggressive. Your brand must never overshadow the message or else your viewers will be turned off. It is important to remember that people go to social media to get away from the usual drudgery. They are looking for fun and if you become too aggressive with your logo and branding, they will quickly turn away; they already have too much advertising on TV. The logos on your Ads should look and feel natural. If you don't want a logo on the photo, concentrate on a branding aspect that will enable viewers to easily identify you.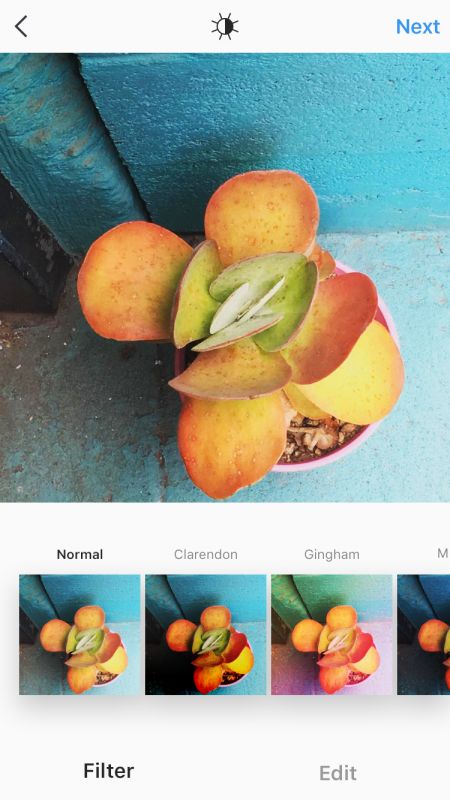 Play with Color and Contrast
Bold colors and contrast might be all you need to captivate your viewers. The human eye is instantly drawn to color. With so many photo editing tools available, there is no reason to post a plain looking Instagram Ad today. Playing with colors not only helps you win more Instagram likes but followers too. People will lie to come back to your account and check what else you have posted. If the background is too bright, make sure the font color used contrasts sharply to ensure the message is clear.
Consistency is Key
In any form of marketing, consistency is key to success and this applies to your Instagram Ads too. Your followers recognize your brand's identity through the logo, colors and taglines you normally use. By being consistent in your posts and Ads, you will make it easier for viewers to notice your content. Remember there are millions of posts and Ads on Instagram, most of which will not be remembered.
While your Ads must stand out, make sure there is consistency in composition and colors. This applies when you have a string of sponsored posts to guarantee the brand is clearly visible. When starting off, your Instagram marketing campaigns have a clear strategy in place as this will make it easier to organize your content and give a harmonious feel to your Ads.
Keep the Message Short
Being an image-focused platform, users on Instagram are always looking for the latest posts. As a marketer however, you need to appreciate the importance of including a text on the Ad to accompany the image. A call-to-action (CTA) will work great as it will increase the likelihood of more likes and eventual conversion on your site. The text should be short and to the point to help viewers understand the message better. The idea is to ensure the image and the text complement each other in terms of style and message.
Instagram Ads provide huge potential for any businesses aiming for success. There are numerous tools you can use to turn your photos into good adverts. Whatever you do, make sure the Ad you publish communicates clearly and easily. More importantly, keep changing the Ads lest your followers get bored. The idea is to ensure you are converting through your Instagram campaign. Go on and try these techniques to jumpstart your Instagram success.
Author Bio
Dave Sawyer is a digital marketing consultant who has worked in the industry for the last 14 years. He is an authority on Instagram for marketing and has written for various publications on how to gain and how to buy real instagram followers. Sawyer is also a family man and lives in South Florida.
We are influencers and brand affiliates.  This post contains affiliate links, most which go to Amazon and are Geo-Affiliate links to nearest Amazon store.
This is the Dragon Blogger Guest Bloggers account for author's who want to submit articles and only have credit in the post instead of having to manage their own WordPress profile.