We are influencers and brand affiliates.  This post contains affiliate links, most which go to Amazon and are Geo-Affiliate links to nearest Amazon store.
I have tested many Bluetooth speakers in the past and some hit the marks while others clearly don't. These past few weeks I have been testing EC's mini toy block speaker. The speaker is small and surrounded by a rubber coating. The EC Mini Toy Block Speaker has a red accent, let me show you the speaker.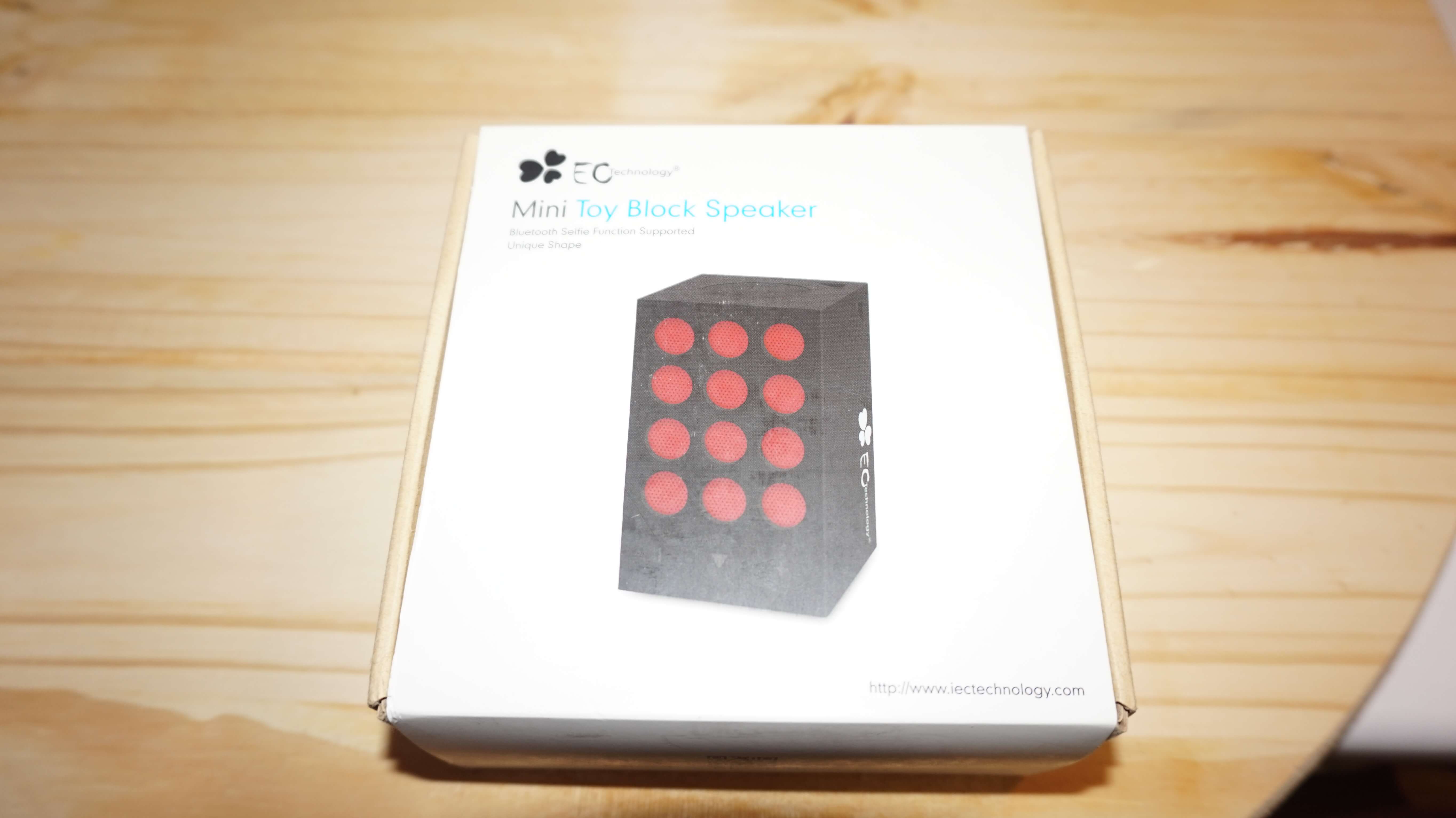 Oh, that just a box!  That because I wanted to show you how much the item looks like the box.  The mini cube speaker by EC is about the same size as the picture on the box.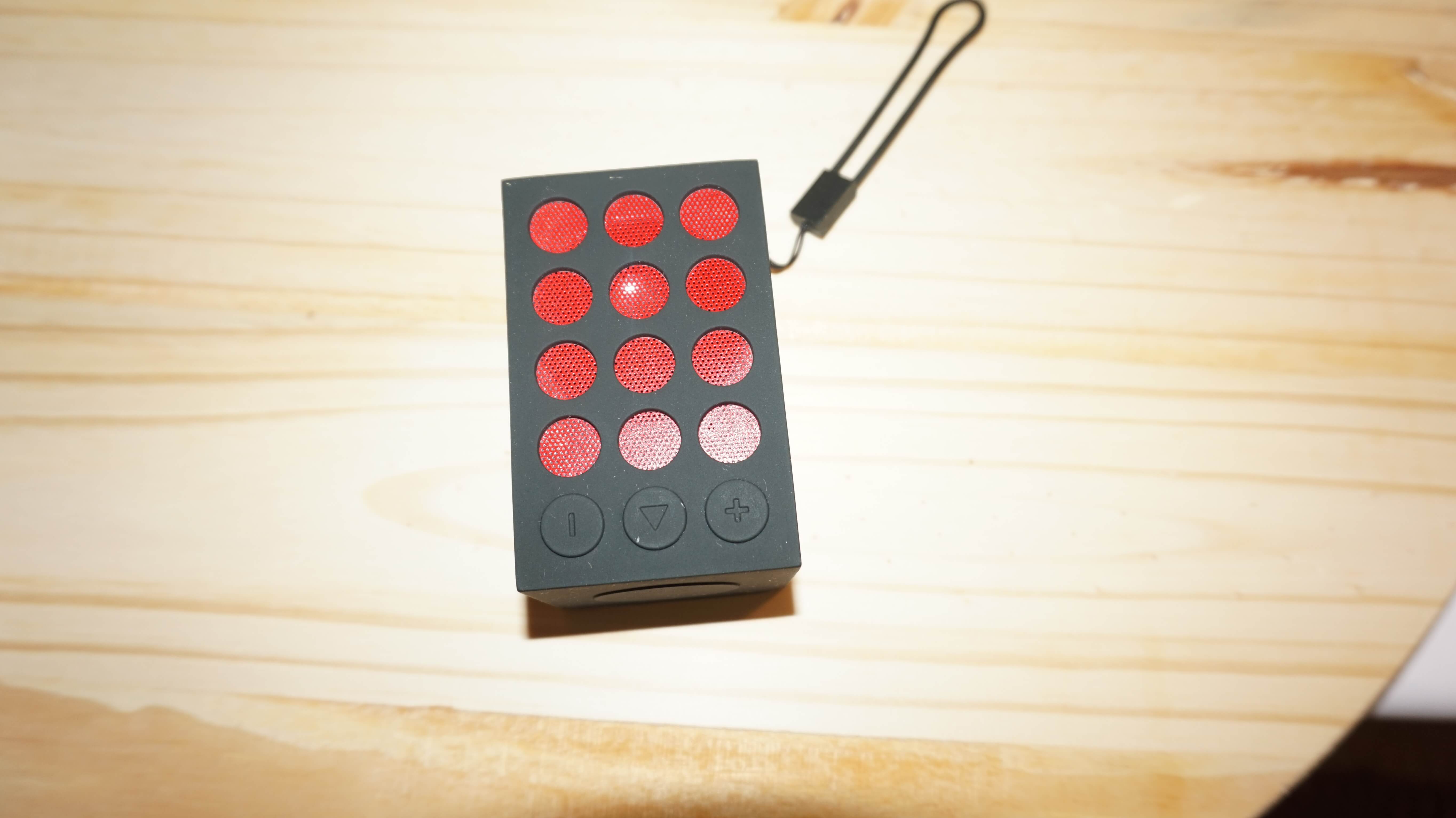 The EC Technology Mini Box speaker is rather small and has buttons on two sides. The buttons control the power, volume, and track change. The power button is on top. You can hold that down for 5 sec to get it to pairing and use the same button same to shut it off.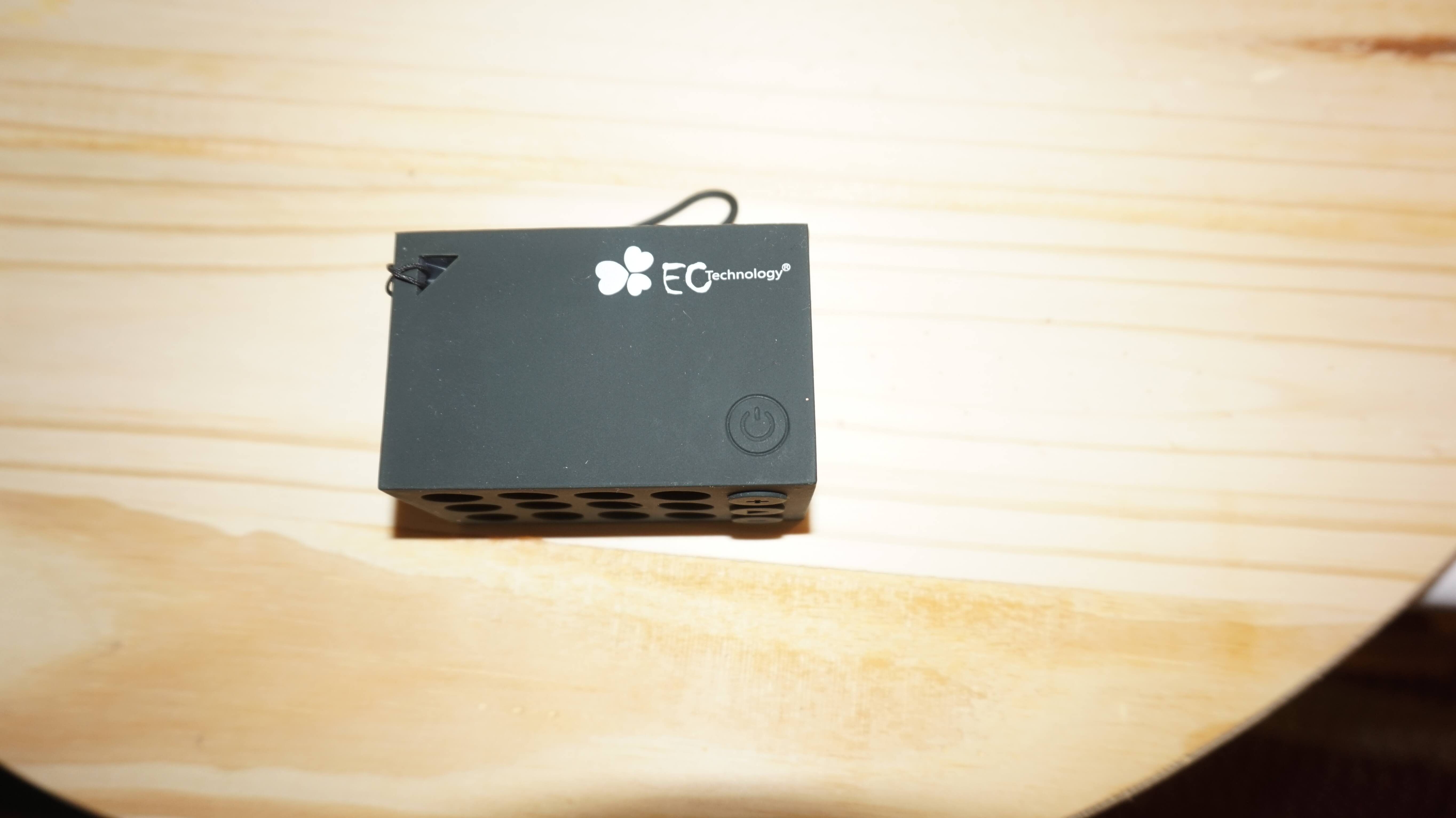 The speaker is 5 inches by 4 inches. That is rather small, a word I keep using in this review.  This makes the speaker ultra portable and you get a 3.5 mm jack to 3.5 mm jack. You also get the micro USB to USB charging cable.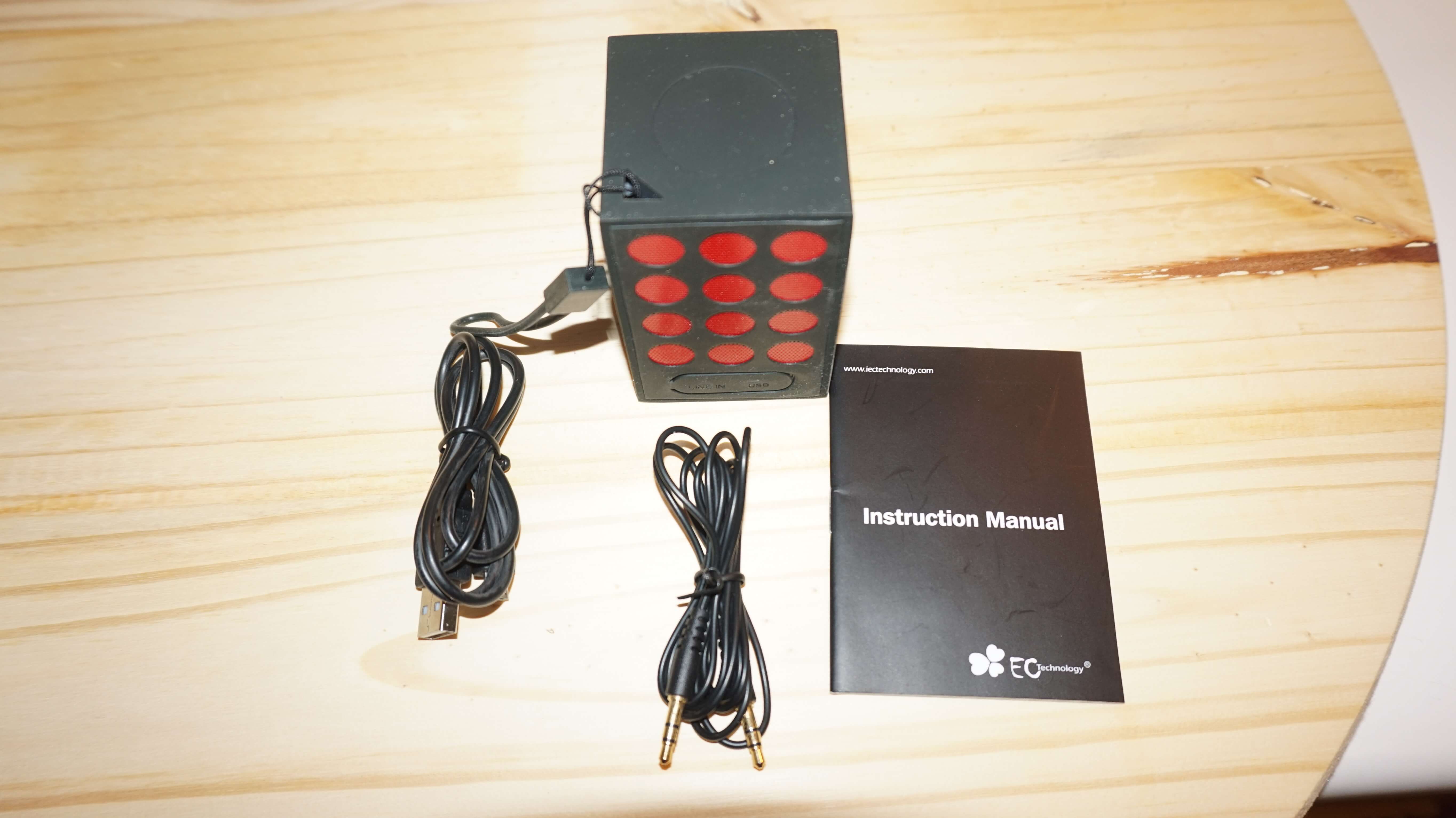 The EC mini box speaker has 6 to 10 hours play time, which is what the company claims.  During testing I got around 5 and half hours. I would have loved to see a little more life out of it. The speaker took around 3 hours to charge fully.  You get about 10 meters of distance on the Bluetooth connection from what the brand claims and it is about accurate in testing.
Watch My Unboxing Here!
They say the EC Technology Mini Toy Block Speaker is waterproof. I would say water resistant, I don't suggest soaking this in a bath but a little rain splash will be fine when you want to use this speaker outdoors at the park or beach.
Final Thoughts!
When all is said and done the EC toy block speaker is just that, a speaker. It does not stand out from the rest of them on the market. It works well but does not stand up to my standards of Bluetooth speakers as far as sound quality. After a few weeks of use the speaker stays at around 5-hour battery use. The sound quality is ok, but not the best out there though for the size of the speaker this probably is pretty good I just haven't tested very many speakers this small. The bass is fair for a speaker of this size, but not powerful enough to really enjoy music as you would with larger speakers.  The treble is decent and you can clearly hear the music but that's about it. If you want a cheap speaker to use and one that is very compact and portable, this is just that cheap and can be used. I'm sad to say I could not give this speaker a great rating because the sound quality just wasn't that good that despite it's size being small and it being compact, I would have preferred one with better sound quality and accepted a larger size Bluetooth speaker.
Disclaimer: EC sent me they Mini Toy Block speaker to give an honest review of! All opinions are mine and mine alone!
We are influencers and brand affiliates.  This post contains affiliate links, most which go to Amazon and are Geo-Affiliate links to nearest Amazon store.
Hi everyone I'm James Braga. I was born in Oregon and moved to New Hampshire a few years back. I love most things that have to do with video games and electronics, It doesn't matter if it for a car or a house, if it has electricity in it i will love it . I'm also in school for Information Systems Technology.