Whether it's the birthday or your best friend passed his/her exam with distinction, giving him a memorable and useful gift is, of course, a loving gesture. Particularly, if your friend is a gadget and gear geek, you will surely love the following tech gift ideas:
1.      The Multi-purpose Fitbit Versa: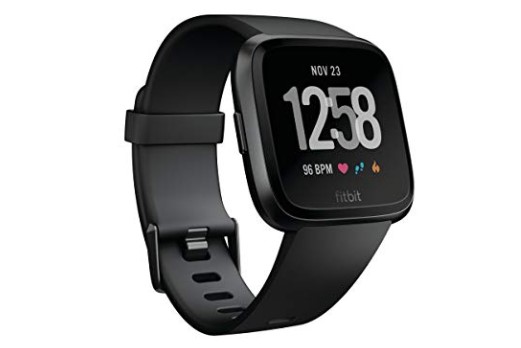 In addition to monitoring rate of heart 24/7, The Fitbit Versa is capable of detecting numerous activities robotically. Moreover, it allows great storage for all your favorite songs. On top of that, its water resistance adds to its coolness even more.
2.     The Amazing Grillbot:
In the current era of advanced technology, let Grillbot clean your grills. It is a hi-tech automatic gizmo which comes with three different time zones to set for cleaning. For a clearer description, Grillbot can be set for ten, twenty or thirty minutes for cleaning purpose. It comes with fine brushes which smoothly and thoroughly clean your utensils.
3.     The Brainy LoveHandle Grip:
Gift your careless friend the LoveHandle Grip so he could keep his phone from being dropping here and there. This tech-based gadget is thin yet capable of holding the phone safely and fearlessly. As a whole, it can be a lovable gift for gadgets geeks to provide security to their phones with style.
4.     The Wonderful Hover Camera Passport: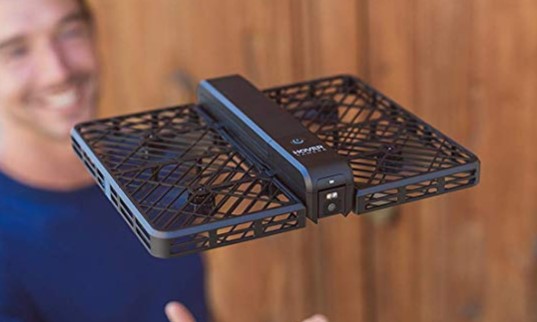 Gone are the days when one had to take a selfie on his own. Now it's time to welcome the Hover Camera Passport which is a drone camera actually. It keeps on following you to capture your precious moments. It replaces the smartphone via its face detection tech feature. All it needs is activating the 'Owner Mode' after which it will be orbiting in 360 degrees around you.
5.     The Awesome Kindle Paperwhite 2018
This latest version of Kindle is best suitable for e-readers that also offers water resistance. Surprisingly it can survive in water for over one hour. Hence, one can enjoy his swimming at a pool or beach fearlessly with accompanying Kindle Paperwhite 2018.
6.     The Modern Point and Shoot Camera:
Well, this camera is great for the technology lovers. It has a fixed lens as well as small sensors. Furthermore, it also comes with an electronic viewfinder and built-in flash units. They come with a variety of options based on your budget and expectations. If you are a camera lover and want to find the best camera to suit your expectations and needs, check out the best point and shoot camera under 500.
7.     The Thrifty Carbon Smartphone Cleaner
This type of smartphone cleaner efficiently makes your phone germ-free by killing all the bacteria clinging on it. Moreover, it nicely removes the oil, dirt or any kind of smudge from your phone's screen. It actually has dirt repelling characteristics to keep your phone clean and shiny al the time.
8.     Portable and Rechargeable Fan
This portable fan allows one to go out everywhere in summers without fearing sweat and hot weather. It's a simple yet an awesome gizmo to keep one cool and fresh whenever required. Its portability and lightweight makes it an ideal device. As an added bonus, it comes with an attached USB charging port.
Without a doubt, these gadgets are best gifts for all the technology lovers. You will surely win their hearts this way. Good luck!
About the Author:
Henry Taylor is an IT expert and a researcher. He is obsessed all the digital accessories and photography. He takes a keen interest in Vlogging and loves to share his photographs on Instagram. He regularly posts at https://cameraseals.com/.
This is the Dragon Blogger Guest Bloggers account for author's who want to submit articles and only have credit in the post instead of having to manage their own WordPress profile.