We are influencers and brand affiliates.  This post contains affiliate links, most which go to Amazon and are Geo-Affiliate links to nearest Amazon store.
Through recent years we've noticed an increase in anime-based games on various platforms. But mobile platforms have always remained one of the best spots to play anime games. Especially with modern-day graphics and gameplay enhancements, playing video games on your phone seems like a no-brainer thing to do.
With that said, we've rounded up some of the best anime games on the Google Play Store for your perusal. Since some of these games have gacha elements included in their gameplay, you might want to consider getting a Google Play Gift Card from OffGamers here.
1. Honkai Impact 3rd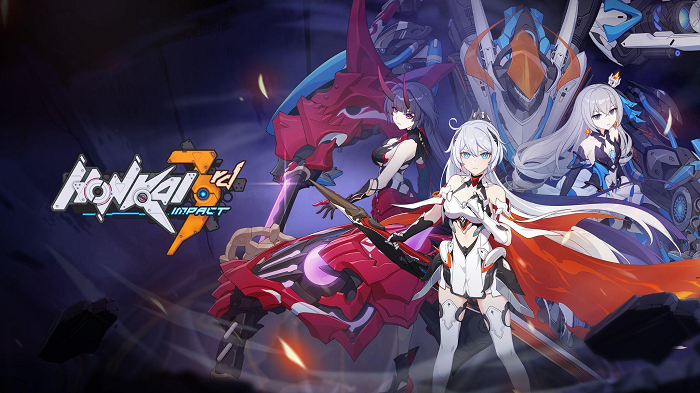 One of the top anime games to be released on mobile platforms, we have Honkai Impact 3rd. The developers have also in turn published Genshin Impact and Tears of Themis, two hit games with anime visuals among mobile users.
In Honkai Impact 3rd, you get to jump into an action RPG adventure with an engaging story and a diverse set of characters. As Valkyries, you will fight against Honkai in hack-and-slash style combat. There are also gacha elements in this free-to-play title which is included in all of miHoYo games.
2. Fate/Grand Order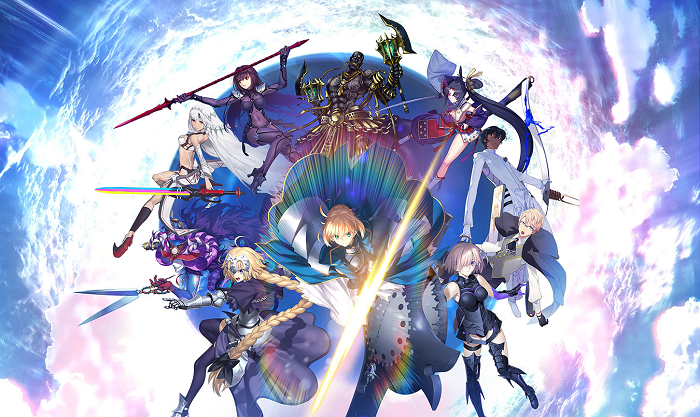 If you're a fan of anime, you've probably heard of the Fate franchise by now. The popular anime series started out with a video game and Fate/Grand Order is the mobile version of that. This is your standard gacha mobile RPG that features different modes. You have a story mode and online PvP mode to explore.
Like with all of these gacha mobile titles, it runs on luck and a lot of grinding in order to get what you want. Other than that, the characters are voiced well and the dialogues are pretty engaging. If you're new to the Fate franchise, perhaps this mobile version is a good entry point.
3. Azur Lane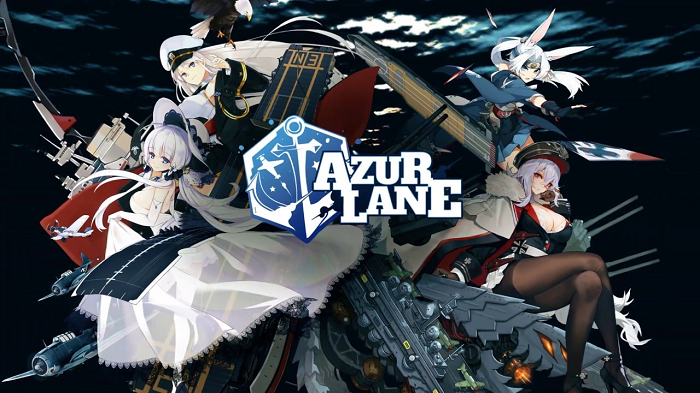 This game brings a little more spice to the list as it involves shooting, simulation and side-scrolling platforming. The characters in the game are representations of naval warships, and there are over 300 of them for you to collect. Each of these characters has their own unique abilities and attributes as well.
The game is set in World War 2 and mainly focused on naval warfare between two warring factions. Your fleet's success in battle will be rated and determined through a grading system with each battle having a time limit of 3 minutes. There are special skills you can use to damage opposing fleets and even dodge damage on your own. It's a rather highly rated and addictive game once you get the hang of it.
4. Dragon Ball Legends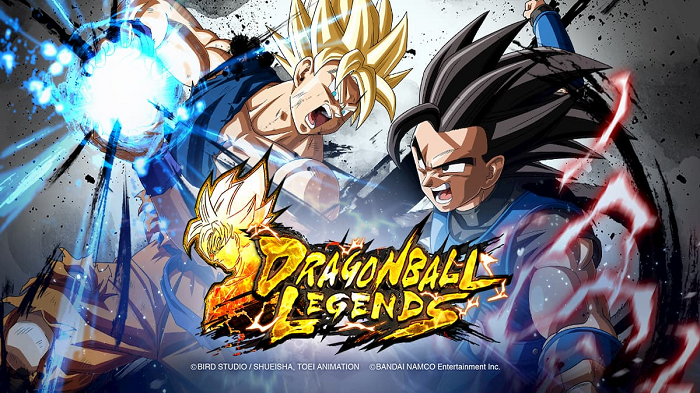 Based on the popular Dargon Ball franchise, Dragon Ball Legends follows Goku and his crew as they adventure to different planets fighting all sorts of enemies. All this in an effort to find and obtain all the Dragon Balls. You get to see all of the major characters in the Dragon Ball series make their appearance in the game.
You get to go against these characters one on one with all sorts of light and heavy attacks. There is also a story mode where you play as Shallot, a rising Saiyan if you would like more plot to go with your gameplay. As you continue through the story mode, your character will continue to get stronger and unlock more capabilities. 
5. Genshin Impact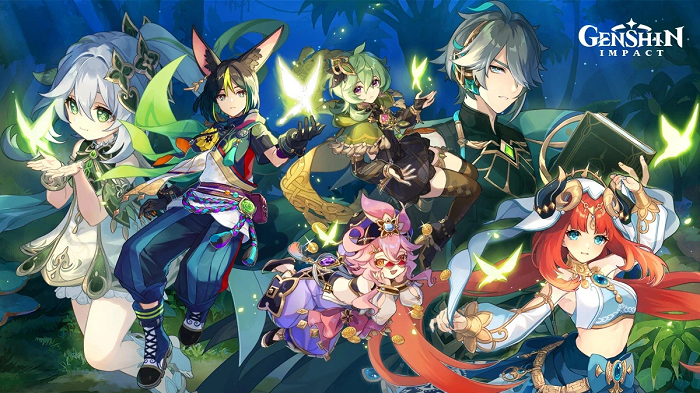 One of the biggest open-world RPGs on mobile platforms currently, we have Genshin Impact! The game was a hit from the moment of its release as it is dubbed a Breath of The Wild-inspired copy. There are currently four regions released for you to explore and all sorts of characters for you to either collect or bond with on your journey.
There's a lot to do in Genshin Impact, with numerous bosses and story quests to complete. The developers bring in updates every two weeks for you to always get a fresh batch of content, so you are sure to be entertained. Just note that it takes up a huge chunk of storage and memory
6. The Seven Deadly Sins: Grand Cross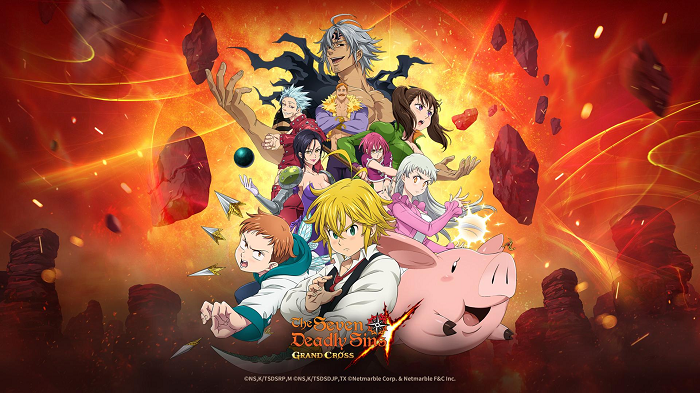 Another game set in a well-known anime universe, we have the Seven Deadly Sins: Grand Cross. Naturally, you will get to meet most of the characters from the anime as you go through the game itself. You can even customize the appearance of your characters so you won't get the same look every time.
Similar to Genshin Impact, The Seven Deadly Sins is a sizable game that takes up a lot of space. If you're thinking of downloading this gacha RPG, make sure to free some space beforehand. Aside from that there are numerous modes for you to play with your friends or to experience the game solo.
7. Sword Art Online Integral Factor
If you've watched the anime and want to experience what it's like for yourself, Sword Art Online Integral Factor is a great option to try out. In this game, you will have to team up with other players in order to reach the 100th floor of Aincrad. The game is harder than it looks, but it does have decent combat mechanics and controls.
You can live out your dream of being a part of the SAO anime simply by playing this game. Plus, you'll get to see some familiar faces from the anime itself as you go along. Overall, it is a decent anime RPG with some optional subscriptions to quicken your progress.
8. Arknights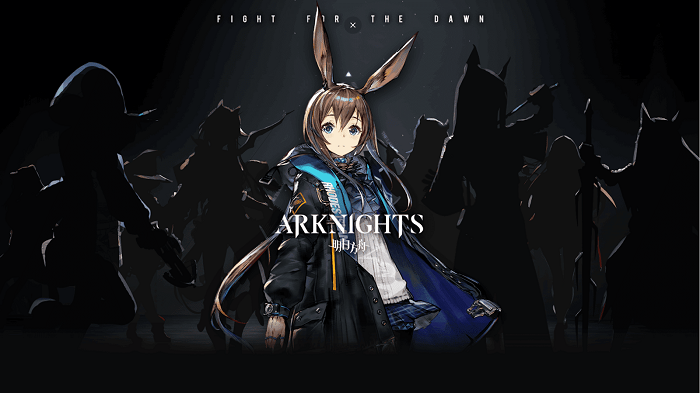 Arknights plays like a tower defence game but it is a mobile tactical RPG. You take the position of a Doctor in charge of a team of Operators that operate Towers to repel enemies with weaponry. You would have to be on the offence and defence and create functional strategies in order to win this game.
The plotline behind the game is engaging and intriguing as well. It features the divide between two classes of people – those who are diseased with Oripathy and those who are completely fine. You're tasked with figuring out a cure before it's too late.
You've made it to the end of the list! That's eight titles of the best anime games on the Google Play Store for you to discover and fall in love with. Do let us know of any other anime games that have got you hooked in the comments section below.
We are influencers and brand affiliates.  This post contains affiliate links, most which go to Amazon and are Geo-Affiliate links to nearest Amazon store.
I am a senior content outreach writer for OffGamers. I foster relationships between gaming enthusiasts and gaming developers to create relevant content for gamers worldwide. I also happen to be a passionate writer and certified night owl.