YouTube has been ranked as the most popular way of listening to podcasts, as per a study conducted by The University of Florida in partnership with Futuri Media (Source). Since you are uploading your podcast on YouTube, it is called a video podcast. Video podcasts feature footage of your show, or to put it simply; it is a podcast with both video and audio content. YouTube podcasts need to have video content to gain success. A video podcast is different from that of an audio one; hence there are certain vital aspects to be kept in mind.
Things To Know Before Podcasting on YouTube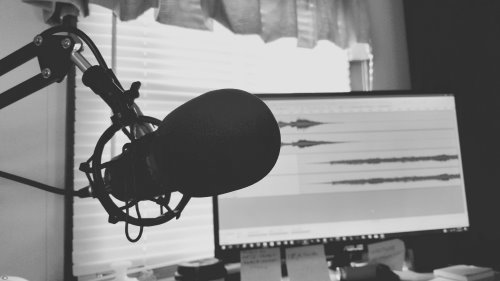 Viewers on YouTube prefer entertainment, music, pop culture, and other informative videos. Various podcasts apart from these categories also succeed on YouTube, provided that their content is engrossing enough to captivate the viewers.
Here are eight things you should know about podcasting on YouTube before finally entering this domain intended initially for video streaming –
Access to a Broader Audience
YouTube is visited by an audience with diverse media preferences than typical podcast directories and has one of the most extensive audience base.
Approaching a more extensive audience base implies more potential listeners and more significant opportunities to grow your podcast.
Greater Interaction With Your Audience
Not all of your listeners would leave reviews and share feedback about your podcast in other directories.
YouTube helps you engage with your listeners conveniently and provides almost real-time feedback on your podcast.
Healthy interaction with your listeners enables you to build a relationship with them, and replying to comments is can help build rapport and discover your audience's tastes.
When it comes to podcasting on various directories, your viewers cannot interact with you. On YouTube, however, you are offered one-to-one interactions with your viewers.
Viewers can share their feedback as they view your content, making them feel a sense of connection with the host.
Better Search Ranking on Google
YouTube SEO is all about using the right tags, titles, as-well-as descriptions to rank your channel higher in search engines.
YouTube is a search engine itself and is ranked second as the most trafficked site after Google.
Catering to your video's metadata can make your podcast easily discoverable and accessible to users.
InVideo is a video creation platform that helps serve publishers, media companies, and brands to expand audience engagement through the power of video content.
InVideo can act as a video intro maker free to help you render exceptional video content for your viewers.
Study YouTube Analytics
Podcasters receive relevant data from YouTube that helps show hosts expand their podcasts and alter it to adhere to the needs of the audience.
YouTube has access to more data points about your audience, how they discovered your show, and the duration for which they stay glued to your episode.
Some of these data points are almost impossible to gather when people download your episode or use an audio player on your site.
Set Up External Cameras
If you shoot your podcast at a desk in a presentable room, it is advisable to set up more cameras to capture your performance from various angles.
You can get a high-quality recording using your smartphone, alongside purchasing a small external mic and a tripod stand to make the video steady.
It will help if you spend extra time preparing your podcast script and staying on the same page as your co-host or guest to facilitate a smooth functionality.
Promote your episodes with shorter clips
Before launching your next episode, you can upload some snippets of that episode as a teaser. This method has three advantages –
It would entice people to view the full episode and stay in touch with your podcast as the anticipations for the next episode would start building up.
People would get a pre-idea of your next episode and would spread a positive word of mouth about it, which would help increase viewers.
These tiny snippets make significant assets to be shared on social media.
Create Bonus Videos for Paid Subscribers
Your paid members deserve to be treated specially for their loyalty.
Produce exclusive content for them with particular attention to details in your episode, extended versions of your storyline, or some behind-the-scenes of your podcast.
Two ways can be employed to implement this strategy while podcasting on YouTube –
When you publish the bonus video, set it as "unlisted." This way, regular YouTube users cannot view it when they search or browse for content.
The video, however, isn't exclusive as the viewers can still pass on the link to non-paying subscribers.
When you publish the bonus video, set it as "private." YouTube would send a notification to every email address that you enter with a link for your video.
This method is entirely exclusive; however, you need to paste your email list every time you release a video.
InVideo also serves as instagram video editor pc, so that you can conveniently publish your snippets online on social media.
Know Your Equipment
Before podcasting on YouTube, you need some equipment. The main podcasting gear you would require would be a microphone, headphones, POP filter, and boom mount.
All these products are readily available and would add charms to your video content.
However, the essential equipment, the camera needs to be selected carefully. A decent smartphone camera can also get the job done, and you don't have to purchase any expensive pieces of equipment.
Don't emphasize too much about the camera's audio capabilities as you would be capturing audio through your external mic anyway.
If the budget is not your prime concern, consider buying two cameras to place at different angles. This will add depth to your video by cutting between the two perspectives, especially when multiple people are present on the show.
Final Words
YouTube is undeniably the most popular way to listen to podcasts, and thus, YouTube podcasts should include a video and not just a static image.
Video podcasts must deliver high-quality content with captivating visuals and break up long-form content into smaller clips and segments.
Gather enough resources and spare some time while shooting a podcast, as consistency is the key to achieving success.
On your YouTube channel, interact with your audience and fill-up your show with informative and creative video content.
About the Author:
I'm working at Leelija as a SEO expert. LeeLija provided Business solution to grow online. create a beautiful website, blogs for beginners, blogs sales, buy a domain name, digital marketing services, guest post service and 24/7 support. Our Email id: editor@leelija.com