We are influencers and brand affiliates.  This post contains affiliate links, most which go to Amazon and are Geo-Affiliate links to nearest Amazon store.
Content creation apps are like the best engine to increase your followers by improving your work quality and service.  There are so many content creation apps out there, which will offer great service to you. The choice, of course, depends on your product and market target. You start from which are the best sites for writing as a BestEssay.Education, what is out there, what do you need, how you can improve your contents, all this task list become easier with a content creation app. Having an app like this is like having hired a person to work for you, with a deference that it will work free for you! With these apps, you may improve your work, generate followers, and create great content with no much effort.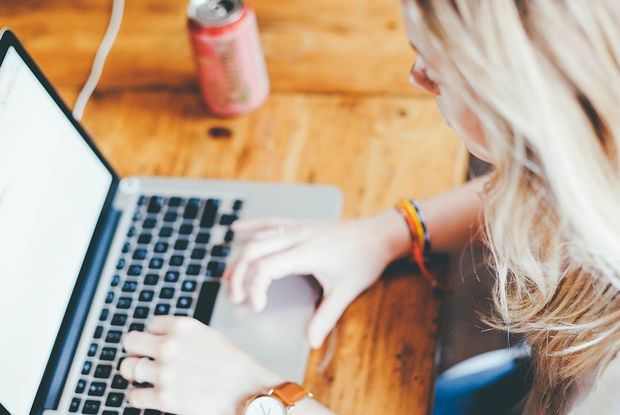 Let's have a short view to the above free content creation apps, and see what fit best to you.
It is evaluated by the users as an editorial tool which has exceeded their expectation. Wriber helps you work targeted content twice as efficiently. It shows how you can improve your content for brand guidelines and SEO best practices.
Onscribe allows everyone to launch a subscription service with multiple providers from their WordPress site. It takes the pain out of setting up payment gateways and makes it a snap for you to add subscription buttons to your site, blog, app or online game, so all your fans can actively show their support in a meaningful way.
Generate leads for marketing campaigns, including the use of SEO, PPC, social media, content marketing or any other type of marketing. This app identifies gaps and the right business resources. If you are losing time on the wrong services or products, this tool shifts your focus to identify your customer.
This app is a cloud-based (SaaS) mobile storytelling and marketing platform, it consists of text, picture, video, audio and functionality such as server registration or contact forms. Hypefolio can create stunning content, it can also help to drive social traffic and generate a lead. It should definitely be on your list of the best writing services that you can take for free anytime and anywhere!
The headline contains the whole theme in a line. Each headline needs research to find the keywords, which works better in order to create a possible traffic in your contents. Headline Analyzer does that for you. It analyzes the words and makes sure that you transfer the right message, balances the common and the uncommon, it chooses the right words for a to contain with the needed emotion and impact the users. Except that, it optimizes the right length for search engines like Google and email subject lines.
There are millions of stories out there, which are so difficult to be selected and read all. With Feebly is the fastest way to find the best stories across thousands of sources. The interesting way on how it uses it consists of three parts:
Select the right feeds for you, with no effort
Content work tools in search, organization, production, saves your stories for later and channels for mainstreams.
Shares your work from the tools which are implemented in your service to work better as one app together.
With storify, you get real-time collaboration. You start creating your authentic stories, drag and drop content to group audience and quickly search, filter and publish social contain for your owned assets across the web. The engaged is immersed and it increases continuously.
ThingLing makes your pictures come alive. It is a tool which makes your work easy and really good designed. In the picture, you may attach words, notes and even video from youtube. It is simple in use, just open your camera, take a picture, share that moment… add either text, video or music and put it alive. You may maintain easily and professionally any kind of content to your social media.
Visme lets you easily enhance content and to bring data to life by using your web browser and their content creation tool. You may create presentations, infographics, and reports with it. It provides full privacy to make your content public, private or password protected. Has millions of assets, you make use it everywhere and have great interaction with this app.
Conclusion
Those free contents apps, will definitely give more time to you and improve your work production, as well advertisement. Most of them, as you read above, give you space for creativity but in the same time direct you to the right keywords and engines to maximize the work quality into greater channels and interactions.
About the Author:
Diana Beyer is experienced, a self-driven specialist who is passionate about writing. She is always seeking to discover new ways for personal and professional growth. Connect with @Diana_Beyer_ via Twitter or Facebook.
We are influencers and brand affiliates.  This post contains affiliate links, most which go to Amazon and are Geo-Affiliate links to nearest Amazon store.
This is the Dragon Blogger Guest Bloggers account for author's who want to submit articles and only have credit in the post instead of having to manage their own WordPress profile.