We are influencers and brand affiliates.  This post contains affiliate links, most which go to Amazon and are Geo-Affiliate links to nearest Amazon store.
Natural disasters can be dangerous and damaging to countries and cities. Not only do they typically destroy roads, homes, bridges and anything in its way, they often take out the area's power grid leaving the area unconnected and alone. For this reason, it can be hard to communicate with those trapped in these areas, making it almost impossible to offer relief aids.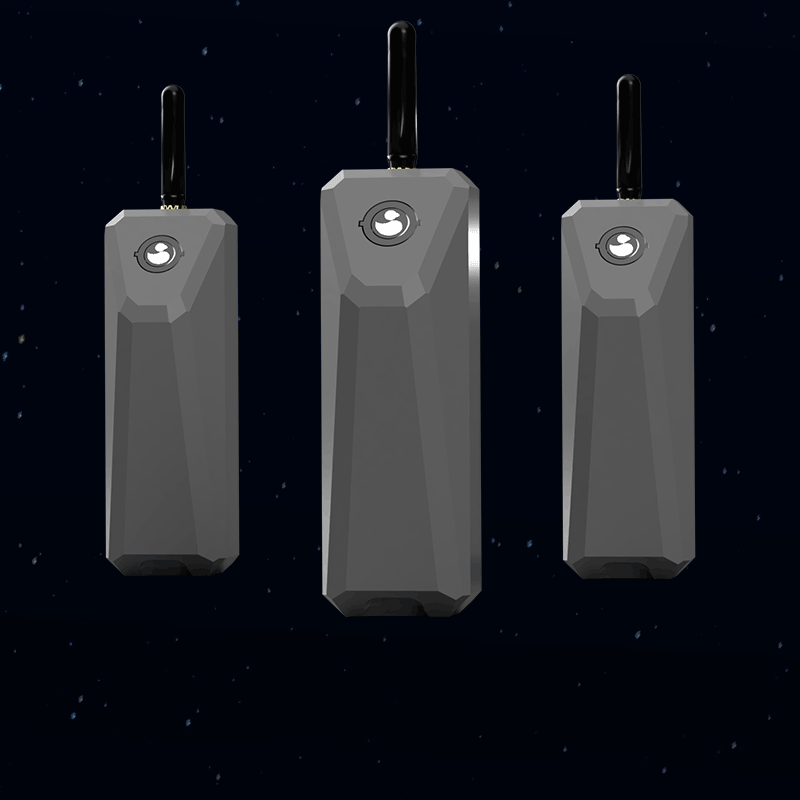 (Image: Project OWL)
Unable to contact the injured, first responders and emergency services are unable to attend where they are needed. If they do manage to get through, it creates a dangerous environment for the emergency care and paramedics to work in as they themselves are unable to monitor their own health in order to help save others.
Fortunately, the abundant amount of tech and knowledge we have today may be able to help solve this problem. Tech developers are stepping up to the platform with some revolutionary technology which might just be able to help save the day. These technologies include mesh networks that can be quickly deployed in ruined areas as well as wearable equipment that helps to monitor the health of relief workers, mostly firefighters, in real-time, to help them do their job safely without putting too much strain on their own lives. None of which is possible without the help of connectivity to the internet, enter Project OWL.
How it works
(Graph illustrating global internet users. Source: Statista)
Project OWL, short for Organisation, Whereabouts and Logistics is an emergency mobile Wi-Fi network that can be set up almost anywhere in the world. It uses small ball sized deuces that are housed with mini-Wi-Fi relays and is coated in rubber.
The devices were inspired by the common looking yellow rubber duck toy that is usually played with in bathtubs by children, which is also where the device gets its name from, 'Ducks'. A network of these devices is referred to as a 'clusterduck', where each device receives a bounce of one another. The device consists of hardware wireless devices called DuckLinks as well as an open-source management software to allow all to connect to it.
The DuckLinks devices are connected via to each other via a long-range radio. to connect to one another, which creates a wireless 'mesh'. One main device, 'MamaDuck', acts as a hub for the entire network. The connection runs to the 'PapaDuck', an internet gateway which forwards the information received to a data management system. This is done through the use of Wi-Fi or satellite connection. The DuckLinks can work off both batteries or solar panels and can take any shape or form, as long as the main components are in them.
On a large-scale, natural or man-made emergency, drones can be used to drop these devices over a vast geographical area affected. These devices will enable those with working smartphones and laptops to connect to them and send important information for relief from first responders.
The information consists of vital data such as the location of survivors, their medical needs and conditions and their real-time situations. Better analytics of the situation can offer people increased resources and help exactly when they are needed right where they are needed.
Tech used for fighting fires
As we have mentioned above, some situations can be dangerous for relief workers, and this is especially the case for firefighters who face unique challenges and dangers. Not only do they have to be mindful of the fire, but they also have to tackle the natural gases that are thrown out by fires.
Prometeo is one company that is trying to keep firefighters healthy whilst doing their jobs. The tech company makes small, lightweight devices that strap on the arms of firefighters. The device uses an electrochemical sensor which cleverly measures the carbon monoxide, humidity, temperature and smoke concentration around the atmosphere of the firefighter.
From a health point of view, those elements can cause headaches and other short term discomforts. By measuring the chemicals, the device strapped to their arm offers them insight into the air around them, warning them of chemical levels reaching dangerous levels, which can have long and short term effects on their health.
These two devices are just some of the very many devices that are being made to help living with natural disasters both safer and easier to navigate. Without the abundant amount of technological advancement we have today, none of these devices would be possible, which speak volumes for how far the tech industry has come.
We are influencers and brand affiliates.  This post contains affiliate links, most which go to Amazon and are Geo-Affiliate links to nearest Amazon store.
I am interested in all things technology, especially automation, robotics and tech that helps change how society will live in the future.