We are influencers and brand affiliates.  This post contains affiliate links, most which go to Amazon and are Geo-Affiliate links to nearest Amazon store.
If you live outside the US and wanted to access regionally blocked services like NetFlix, Hulu, Spotify from outside the US, then there is a service called UnoDNS from UnoTelly that will really help you.  The main advantage of this service is that it's easy to setup and with it you can access the blocked sites from your Phone, Console and even your TiVo easily.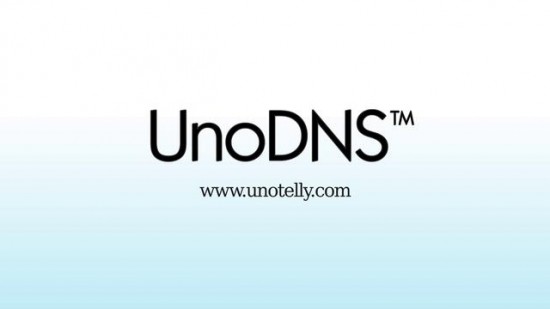 How it works
As the name implicates, it uses DNS (a.k.a Domain Naming Service) to redirect your queries to regionally locked sites through a proxy, it's faster than VPN's because only relevant traffic is proxied, all other sites that are not regionally blocked simply do not go through the proxy, so there is no slowness whatsoever. All you have to do is change your DNS servers in your Router or your computer and after logging in to UnoTelly, you can access all sites easily.
Setting it up
It's quite easy to change the DNS servers of any device, the easiest thing to do would be to change the DNS server settings in your router so that you need not configure every device in the household. UnoTelly has set up instructions on their site for configuring Common types of routers, check it out. My router was not given in their list, but google helped me, google in you name of the router followed by change dns. However if you want to set it up individually in devices especially cellphones, check out their quick start guide.
UnoTelly wanted me to set both my DNS servers to theirs but I set only my Primary DNS server as UnoTelly's and set the backup to Google's DNS servers (8.8.8.8) just in case their DNS servers went down.
It's Speed and my thoughts
Yes, it s faster than VPN or Tor, but they have an high ping on their DNS servers, nearly 255ms, Google's DNS servers ping is just 50ms for me. However, when I use an VPN, my ping goes way up to 550ms, even the fastest of VPNs will have that crazy a ping. I was able to watch TopGear and Serials on Hulu, without buffering, it is certainly fast. It also supports a crazy amount of sites(full list here). I am quite satisfied with their service, it is easy and fast!
Plans
They have a free, premium and gold plan, all priced really low, you will need the premium plan to watch stuff in your Console, Mobile or TV. The premium plan, will cover all your movie and serial watching needs as it contains Hulu, NetFlix and BBC iPlayer.
So what are you waiting for, grab this awesomely fast DNS service and watch some movies. Do not forget to tell us how fast it was over your existing services!
UnoTelly 1 Month Giveaway
We are giving away 3 1 month free trials of the UnoTelly Gold plan here on DragonBlogger.com.  All you have to do is leave a comment saying what channels you want to watch and why you could benefit from the UnoTelly DNS service.  We will pick 3 lucky winners randomly and you will be awarded a special code which will give you a 1 month free gold membership to try the service for yourself.
You can use it to watch Netflix, Hulu or anything listed on the Gold Plan, so take a look now and decide what you want to watch.  Unotelly isn't just for International users either, you can use Unotelly from the U.S. to watch unblocked content in other countries as well.
Who wants to give it a try and have access to watch what they want, wherever they want without being restricted by what country you are in?
We are influencers and brand affiliates.  This post contains affiliate links, most which go to Amazon and are Geo-Affiliate links to nearest Amazon store.