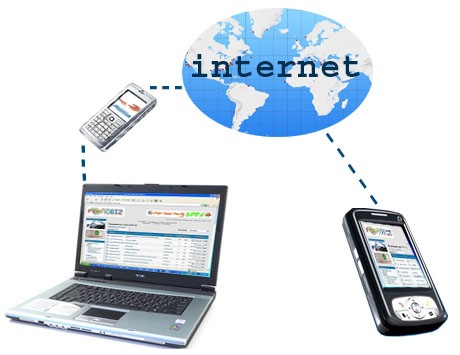 This is a tutorial for BSNL mobile users in India, who need to activate GPRS settings. GPRS settings are automatically sent to your phone when you take a BSNL mobile connection. But in case you do not receive them use the following method:
Go to http://218.248.71.14/msp/html/
Enter you mobile number in the given field and click on login. E.g. 91**********
After that you will be given a four digit password. Do not change it and press login.
Go to device management.
Select your phone model.
Select the settings you want (e.g. bsnlnet, bsnlmms) and click on send.
You will receive the settings on your mobile phone. Save them.
Tips
Do not keep the phone switched off while doing this.
If you have selected all the settings and only get one of them then try selecting them one by one.
If you still cannot use GPRS on your phone then contact BSNL Customer Care at +919400024365.