We are influencers and brand affiliates.  This post contains affiliate links, most which go to Amazon and are Geo-Affiliate links to nearest Amazon store.
Over the years antivirus software has undergone great changes. Today traditional antivirus wouldn't work effectively as regards blocking threats and protecting systems/networks. Instead, it's more of a multi-pronged approach, with advanced antivirus technology at its base,  that's required to protect systems. This multi-pronged approach would perhaps involve the latest of technologies, including vigilant updates, bug bounties, AI (artificial intelligence) etc.
Antivirus, like any other software, is prone to vulnerabilities. Cyber experts who examine and analyze security software have been finding flaws in antivirus software of many leading brands. Today we can see vulnerabilities bypassing security software in an unprecedented manner. Ransom ware attacks, which are becoming increasingly common now, cannot be blocked by conventional antivirus software.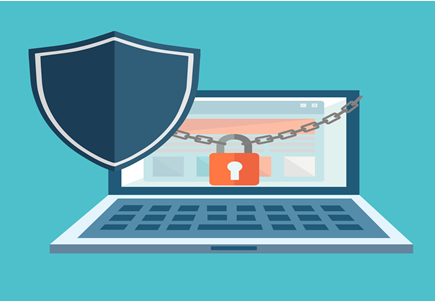 As for the users, they usually depend on the vendors for updates. At the same time, they need to make patching a priority, even with free antivirus software. Regular patching is needed to ensure that threats do not bypass AV programs. Some leading brands today go for systematic patching schedule and even communicate such schedules to the user. But with some nasty bugs, the patching process just doesn't work out. Sometimes vendors take time to develop complete fixes and that too causes security issues.
How New Age Antivirus Providers Adapt to the New Scenario…
Providers of antivirus software today go for some strategies that work towards adapting to the new, changed scenario and providing better security. Some of them seek outside help with bug bounty programs. Security researchers and research firms get motivated to go bug hunting in exchange for money.
AV makers today understand the need to innovate, in accordance with the needs of today. There are antivirus providers who come up with technologies that suit the changing atmosphere. Good examples are the Default Deny Protection, the Containment Technology and the Cloud based Behavior Analysis provided by Comodo. That default-deny system holds any software at bay if it is not on the white list while the containment technology allows unknown and untrusted programs to run in a separate virtual space, thereby preventing the system from getting infected. Cloud-based Behavior Analysis helps in instant identification of zero-day malware.
Thus the whole concept behind the signature-based working of antivirus solutions is changing.  New virus prevention features like Advanced Endpoint Protection, Advanced Threat Protection etc are getting promoted today as the need of the hour. With all kinds of operating systems being used today, AV companies offer free antivirus or rather free updated antivirus software compatible for all OS's.
The AV scenario no doubt is set to change further, with security experts doing all that is possible to block threats and protect systems, networks and organizations.
About the Author:
Ashraf is a Technical Blog Writer from Comodo.com He writes about information security, focusing on web security, operating system security and endpoint protection systems.
We are influencers and brand affiliates.  This post contains affiliate links, most which go to Amazon and are Geo-Affiliate links to nearest Amazon store.
This is the Dragon Blogger Guest Bloggers account for author's who want to submit articles and only have credit in the post instead of having to manage their own WordPress profile.