Intro
It seems like everyone is making mice these days and there is nothing wrong with that, it just means they will keep getting better.  Alienware has stepped into that arena and provided that extra something but is it enough?  Today we will be reviewing the Alienware Elite Gaming Mouse, specifically the AW958.
Let's take a look at the features and specifications.
Features and Specifications
Omrom switch

50 Million Click Lifespan

12000 DPI Pixart PMW 3360 Optical gaming Sensor
50G Maximum Acceleration 250 inches per second
1000 Hz Polling rate
512KB Onboard memory
5 on the fly dpi settings
AlienFX in game lighting effects
8 Multi Color RGB Illuminated
13 Programmable buttons
Set of Magnetic Interchangeable Wings
Adjustable Palm Rest
Configurable Weight
6 Foot cable
USB Type A
Weighs .43pounds 197grams
78inches wide (96mm)
12 inches tall/long (130mm)
59 inches deep (40.4mm)
Requires Windows 10
With that down, let's check out an unboxing and see what's inside.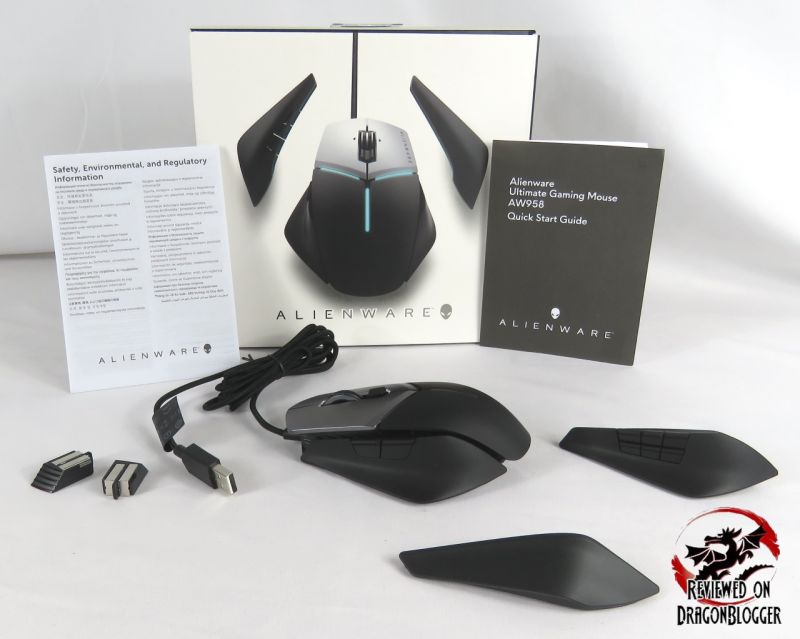 Quite a few little goodies in here, but what is it all?  Let's go over them one by one to find out.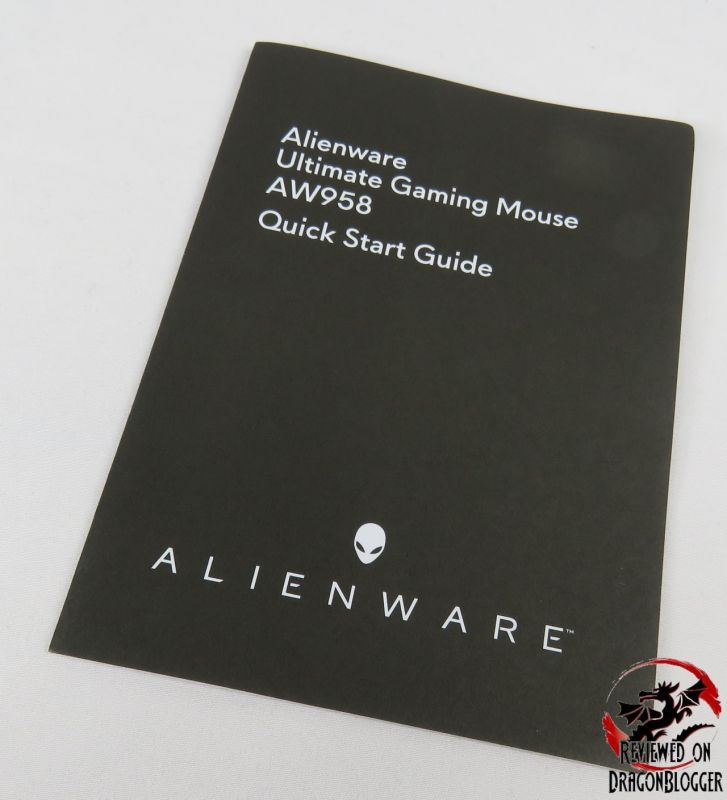 Out of the box, we start with the Quick Start Guide.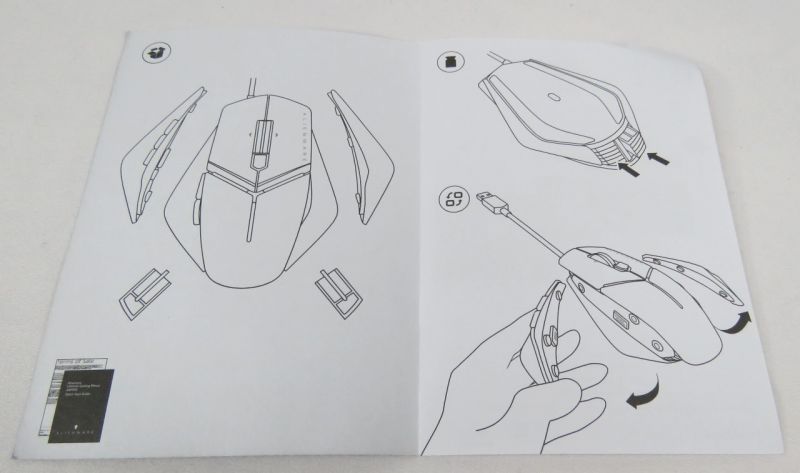 Opening up the guide, we see how to attach the wings and how to attach the weights, but wait, there's more.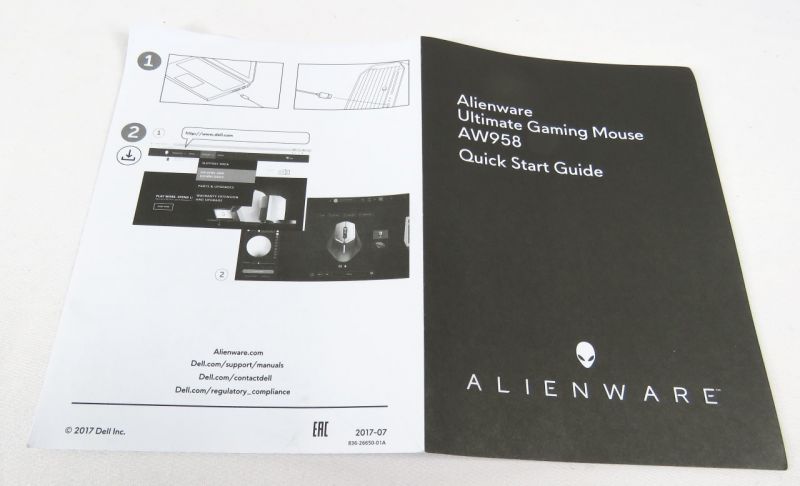 OK, not much more the back shows you where to download the drivers.  So, it is seriously a Quick Start Guide, but it's just a mouse right, how hard can it be to learn?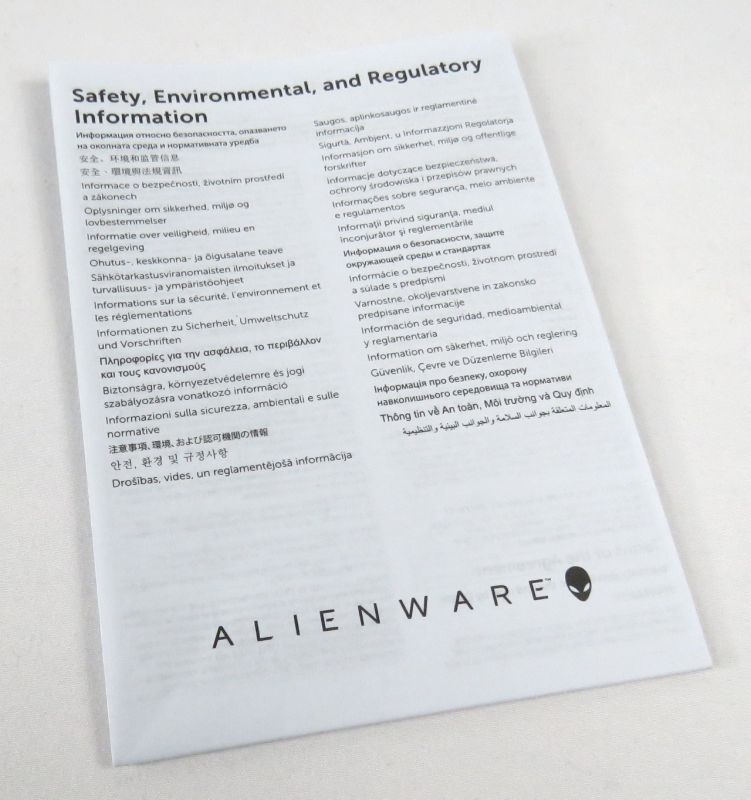 The Safety, Environment, and Regulatory Information document is long and has lots of information but I don't know how much of it would be useful to most of us, but it's gotta be in there.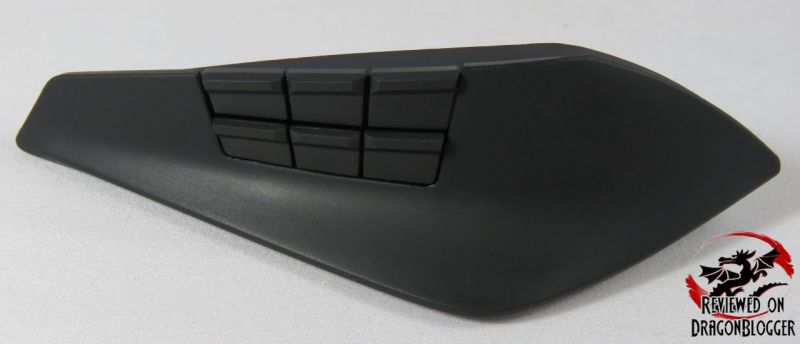 Here we have one of the set of Magnetic Interchangeable wings.  This is a side panel that has 6 mouse buttons.

The other of the set, is just smooth, could it be to just make that side smooth if you don't like those buttons?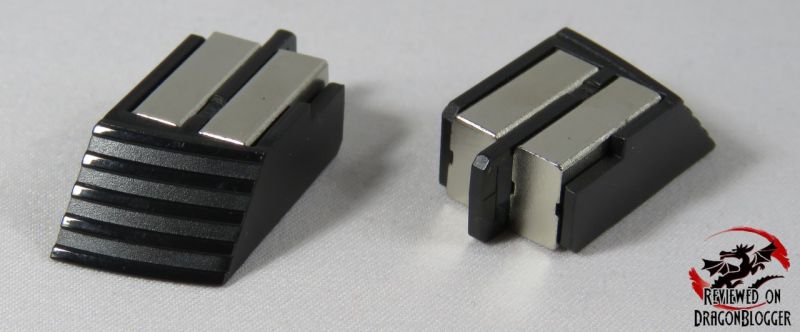 Finally, we have the pair of weights.
With all the extras done, let's check out the mouse itself.
Continue: Up Close and Personal
I have spent many years in the PC boutique name space as Product Development Engineer for Alienware and later Dell through Alienware's acquisition and finally Velocity Micro. During these years I spent my time developing new configurations, products and technologies with companies such as AMD, Asus, Intel, Microsoft, NVIDIA and more. The Arts, Gaming, New & Old technologies drive my interests and passion. Now as my day job, I am an IT Manager but doing reviews on my time and my dime.