I love the Kindle Fire line of tablets from Amazon, we have 3 of them in my house including 2 7″ Kindle Fire HDX and 1 8.9″ HDX tablet, but when I saw that the newest Kindle Fire 7 which was to be released next week gave you amazing price for performance I just knew we had to give one away to readers!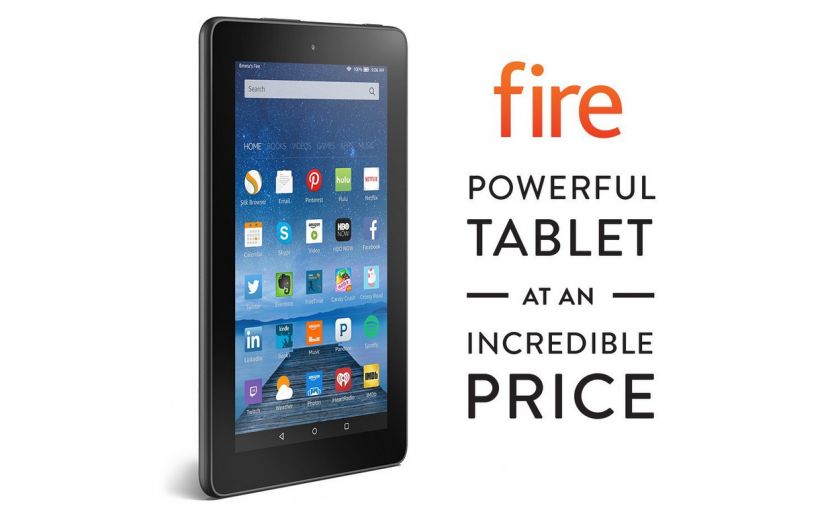 The Kindle Fire at $49 is the best bang for the buck tablet you can find for the price, it includes an SD Card slot so you can expand it to 128GB and since Amazon gives you unlimited cloud storage, plus they will allow you to migrate your Prime Music to SD Card soon, the limitations that you get with other 8GB storage devices aren't as limiting with the Kindle Fire.  The tablet has 1GB of RAM and excellent screen resolution, but most importantly it has a much longer battery life than any other tablet within the same price point which is hugely important!  It also comes with 3 months of PRIME to test it out, and combined with other Amazon offers this tablet is just amazing.
Enter for your Chance to Win the Kindle Fire
Now even if you don't win, the Amazon Kindle Fire for $49 is really an impressive price for a tablet that is great for kids or parents and grandparents, my mother in law owns a Kindle Fire 7″ HDX as well.  This tablet is a PRIME gift, you get a bonus of buy 5 and get 6th one free, and with Amazon Prime and adding family members you literally can make everyone in your family enjoy the benefits of PRIME music, video and more while getting a Kindle Fire tablet.
The only con is you get the ad on the lock screen, which all my kids tablets have and they are used to anyway.  You just ignore the ads, not a big deal.