Our friends over at Coocheer sent me their new wireless Bluetooth headset to test and review. This is their newest on the market and it works with the Galaxy S6 and the new iPhone 6 as well as all other Bluetooth compatible devices and phones.
You get a few thing in the package when the Coocheer Wireless Headset arrives on your door. In the package is the headset itself, charging cable, extra ear bud pieces, and the instruction book.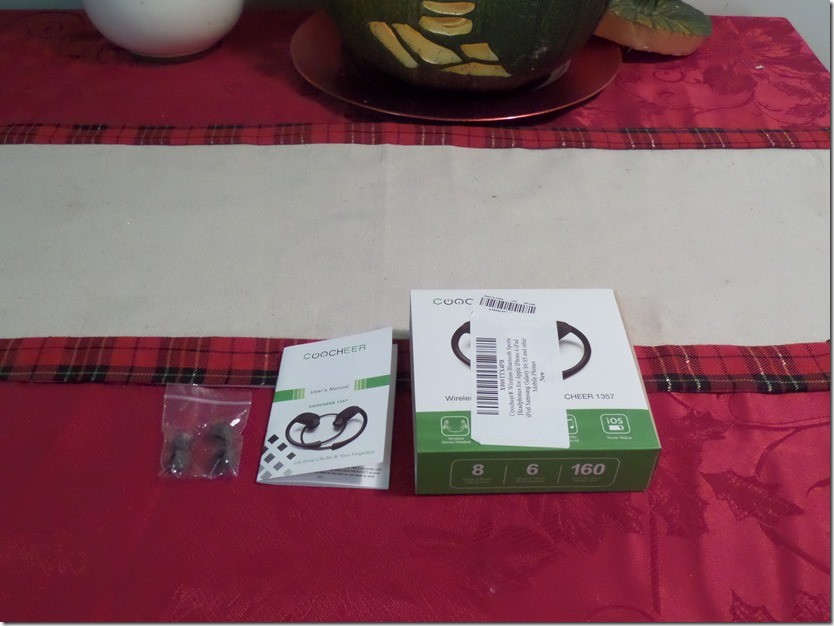 What you see in the picture above is;  The instruction manual and extra ear bud pieces. Coocheer added those to make sure they fit every ones earlobes. I know mine needed the middle range size in the package. Your ears may be different so it is great they threw those in there for you.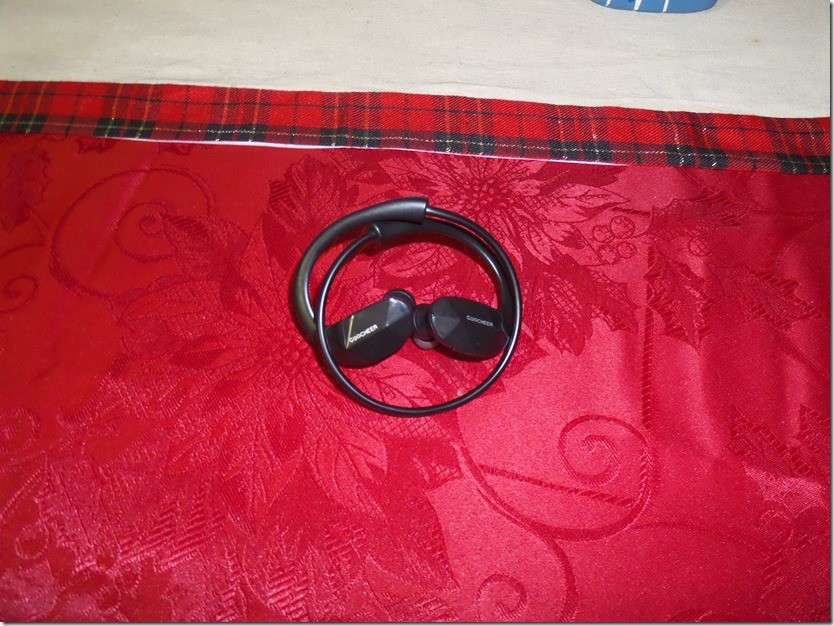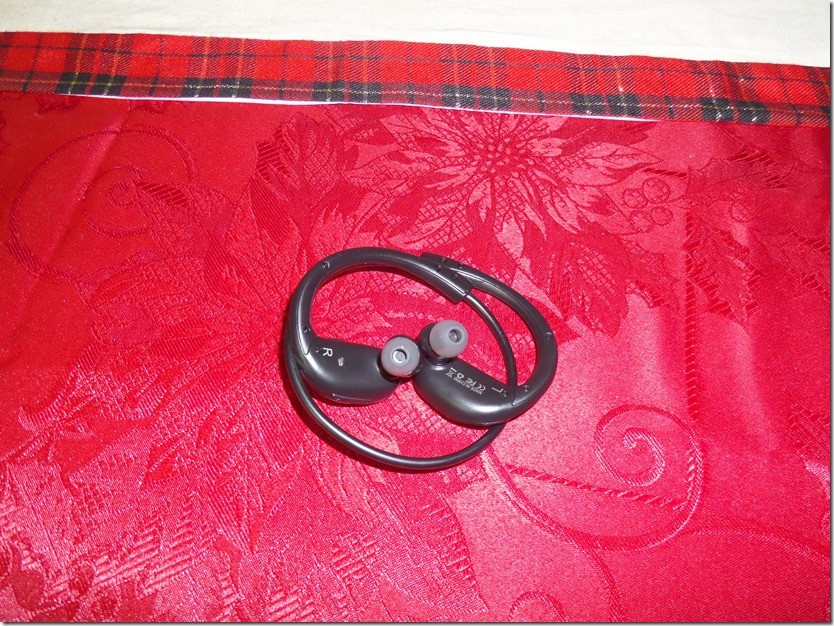 You can see that the headset  itself looks like it tangles slightly but it isn't. You can easily unwrap them and place them around the back of your neck.
The sleek black design is nice and the earbuds fit rather well in your ears. You can also see that it is marked with a L and a R. This is so you can place them in the right ear canal.
Watch my unboxing here!
Now I had to charge mine which was weird but once charged it held a charge for a long time. Another thing is it has a 1200mah lithium ion battery. So you know it will hold a nice charge with that size.
You can see in the next few pictures is how the fit on me.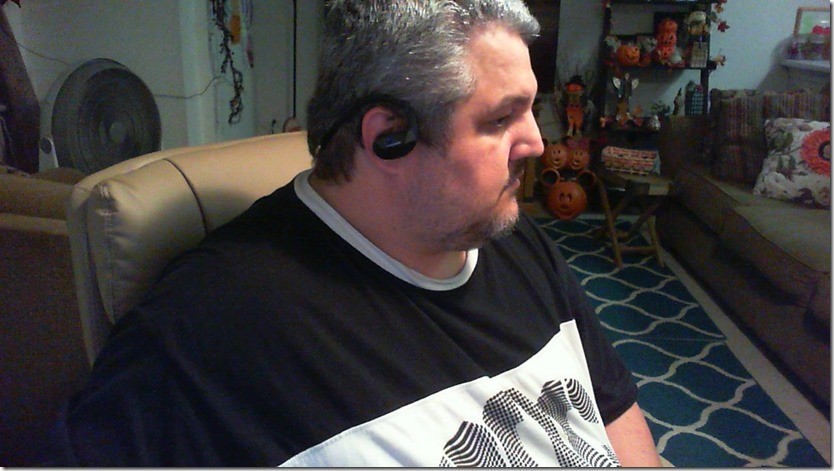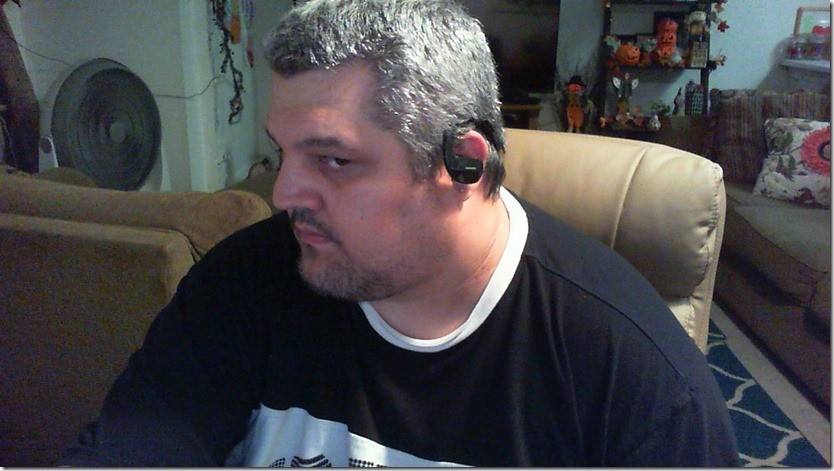 The fit blows me away  I have tried others that fit well but these ones take the cake so far. You can twist and turn you head or even thrash around. They stay in your ears and on your head for dear life. This is for sure one of the best options for a headset in my opinion.
The sound quality is good as well. Now it's not the best I have tried but definitely is not the worst either. It lacks something in the bass area when listening to music. The treble and highs sound good though. When chatting with people is where these earbuds shine. You can hear whoever is on the other side of the call with no issues at all. The Coocheer earbuds have a noise canceling feature too so they don't pick up background noise and you only hear your call.
Plus the headphones are capable of voice commands. Simply put you can say "answer call" and it will. Or you can say "dial call" and it will dial the call. This I tested a few times and it worked okay without problems. Most issues I had with this was on my phones end honestly.
You know for the price of around 20 dollars you cant go wrong with these. I won't say that they are the best for earbuds for listening to music but they are not that bad and make an excellent option if you need a wide range of motion when listening, plus they are great for having calls while walking, jogging or other activities where you don't want cords near your neck or face.
Coocheer did a great job with the fit and feel. I definitely score them high on that mark that is for sure.
(I give this 4 stars. Would have gave it higher but the sound issue on music bugged me.)
Disclaimer: Coocher sent me their Bluetooth Headset to give a honest review on and that what I did. All opinions are mine and mine alone.
Hi everyone I'm James Braga. I was born in Oregon and moved to New Hampshire a few years back. I love most things that have to do with video games and electronics, It doesn't matter if it for a car or a house, if it has electricity in it i will love it . I'm also in school for Information Systems Technology.