We are influencers and brand affiliates.  This post contains affiliate links, most which go to Amazon and are Geo-Affiliate links to nearest Amazon store.
Today we are looking at a very budget-friendly smartphone from a not so old company called AllCall. AllCall started off their venture with the release of their very first budget dual camera smartphone called AllCall Bro, and that's what we have on the table today. Yeah I know, the company chose a name that sounds weird for a product. But, what we are after is what the smartphone has to offer, so let's start the review with some quick unboxing photos:
AllCall Bro Unboxing: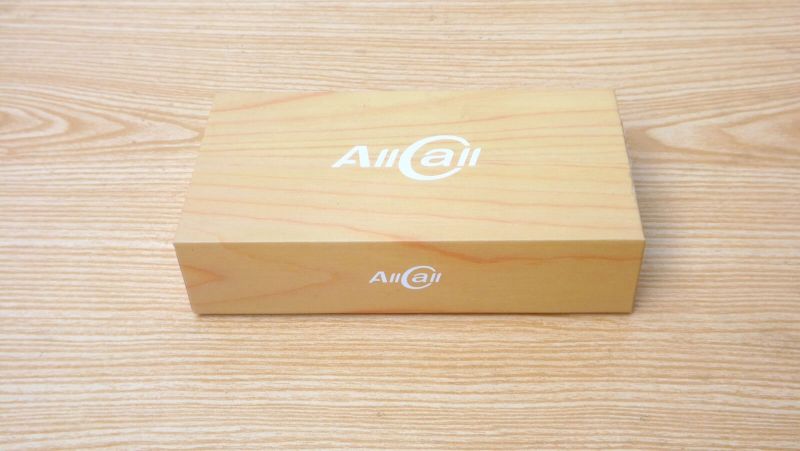 So, we get the AllCall Bro in an all attractive wooden theme box that's very pleasing to look at. And right on top, we have the brand's logo.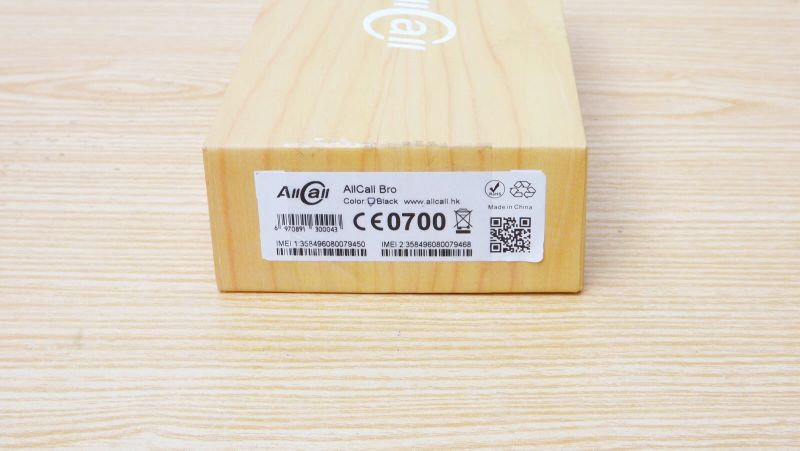 On this side, we have the IMEI numbers of the phone and the color, QR code, etc.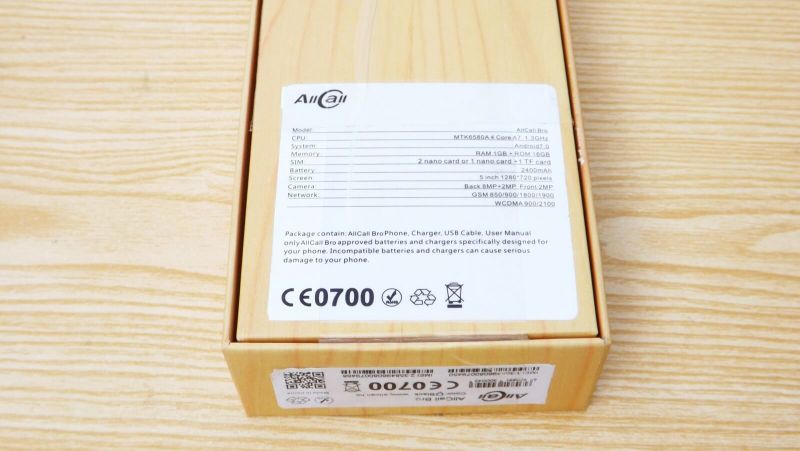 At the back is where you'll find the specifications of the smartphone.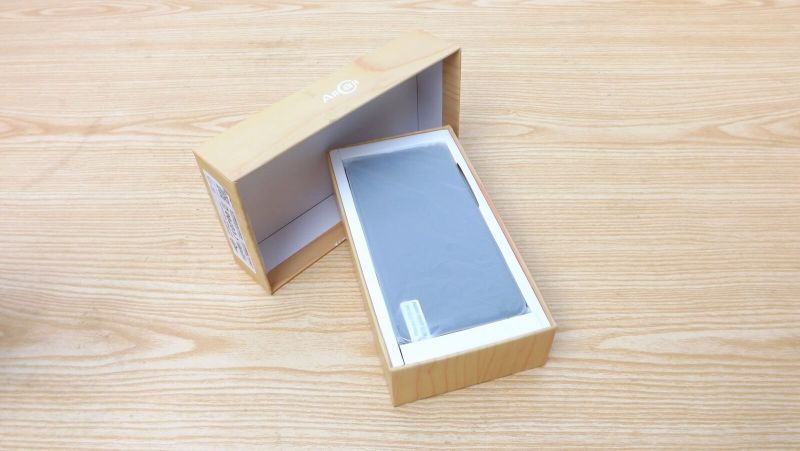 Removing the top unveils the smartphone within a plastic protection.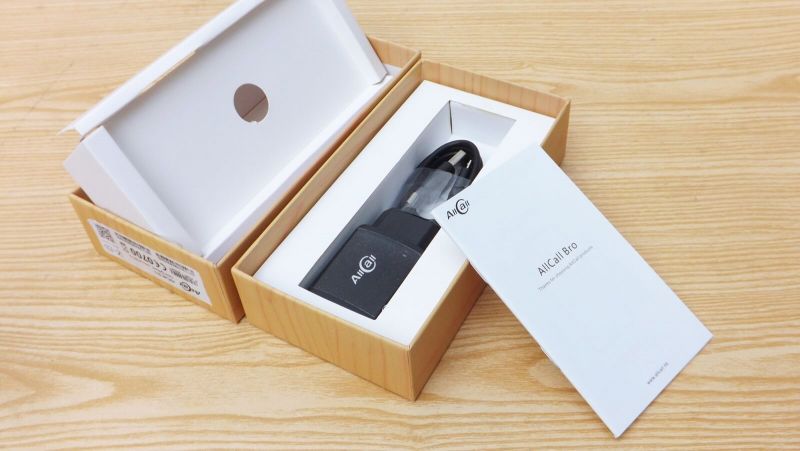 Below the phone, we had a separator, below which we have some more stuff.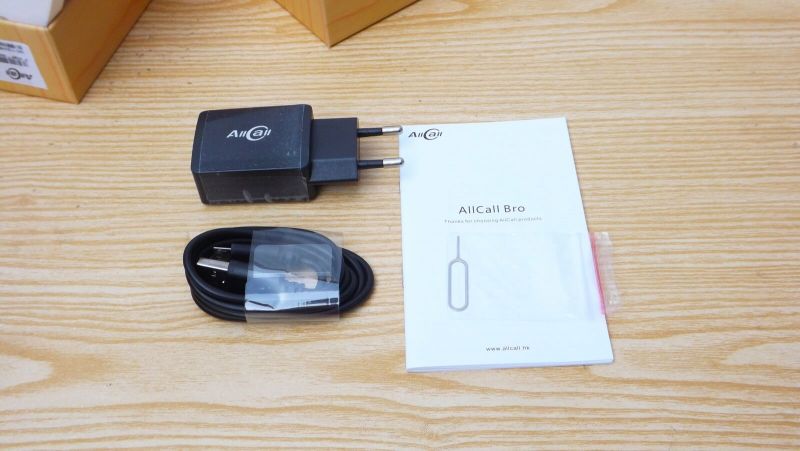 As for accessories, we get a charging cable and charging adapter, a pin for unlocking SIM card cage and the instruction manual.
Closer Look: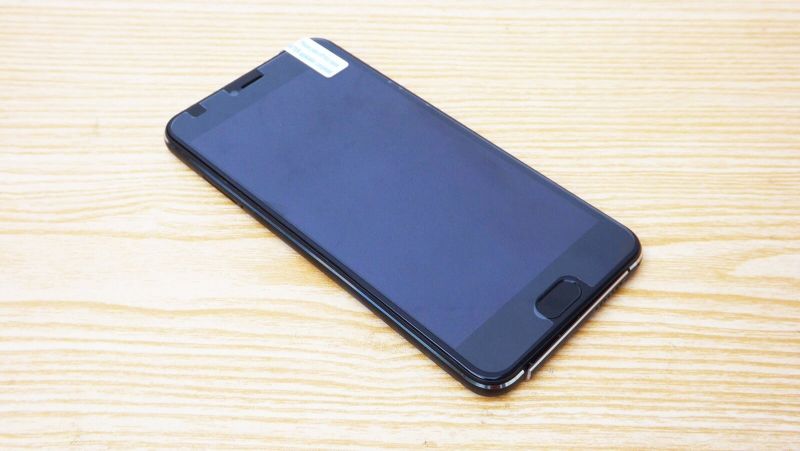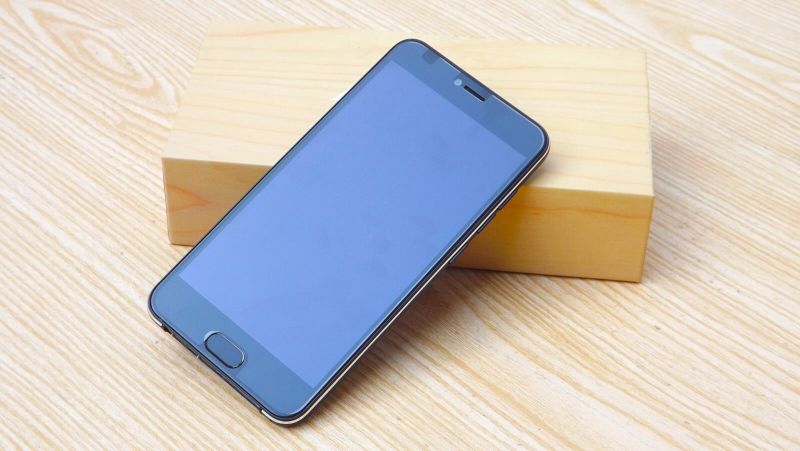 So, on the front, we have a screen protector pre-applied, though you need to take off the film over it. The front of the phone looks pretty simple. We have a home button at the bottom. The phone doesn't have back or application tab button on the body, rather they are accessed via on-screen keys. On top, we have the call speaker and the 2megapixel camera. Nothing too fancy on the front, though the phone also features a fingerprint sensor, that is located on the home button.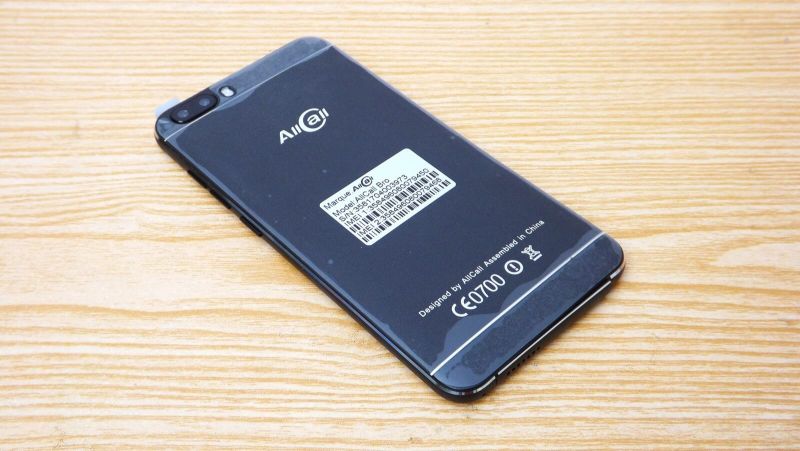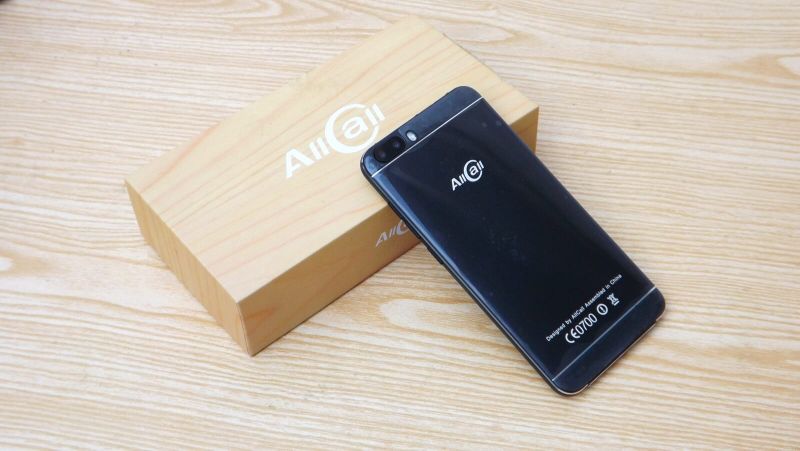 The back is where the phone looks premium from. It also has a protective film over it. The AllCall Bro features a full metal body, and there are two silver lines separators that make the phone look pretty stylish and attractive. On the back, we have the company's logo near the top, while manufacturing location at the bottom. And we have the dual camera the company promoted so much at the top beside a flash. The dual camera consists of an 8megapixel camera and a 2megapixel camera.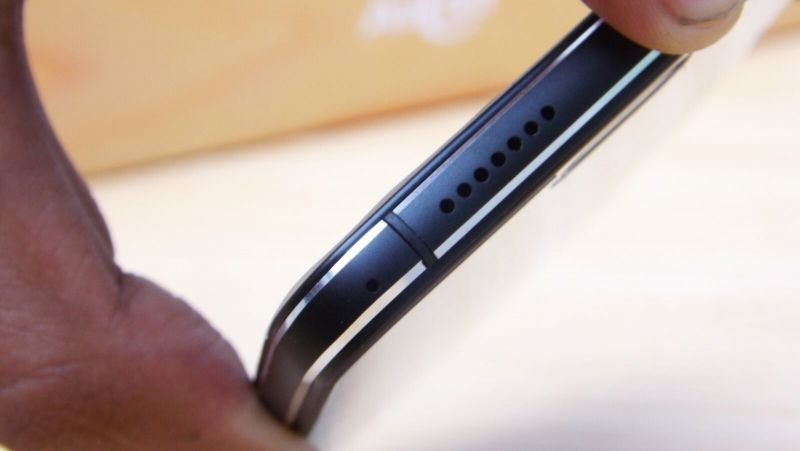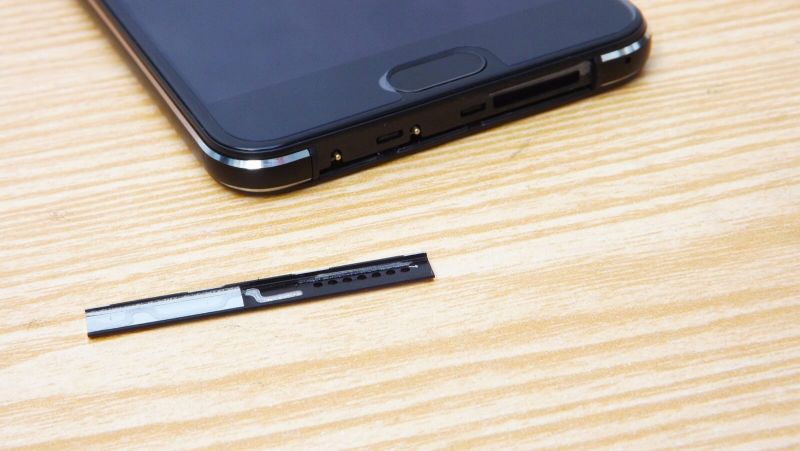 At the bottom of the phone, we don't have much except the speakers. Also, one thing to notice is that the lower part of the body popped right off out of the box, that I had to glue later. I approached the company about the issue, and they told me they had improved the glue quality so this should not happen again in new batches. There's also a possibility that my sample got damaged during custom's inspection and I wasn't made aware of that.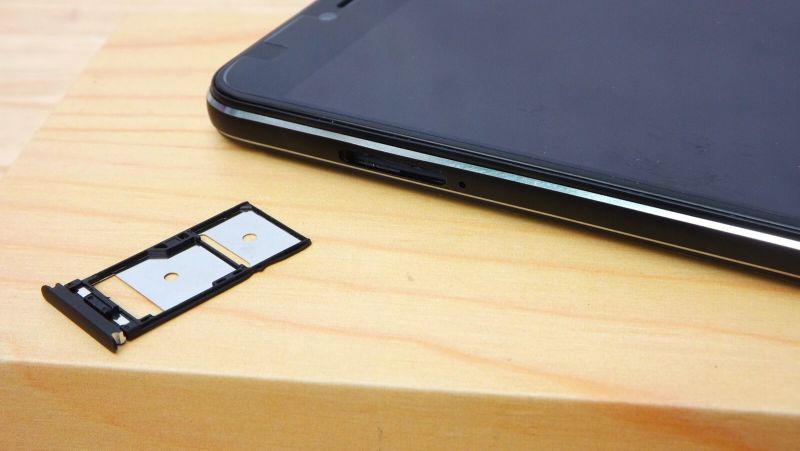 Left side is where you'll find the sim and SD card slot. You can either use 2x nano SIM cards with the AllCall Bro, or 1x Nano SIM card and 1x MicroSD card for storage expansion.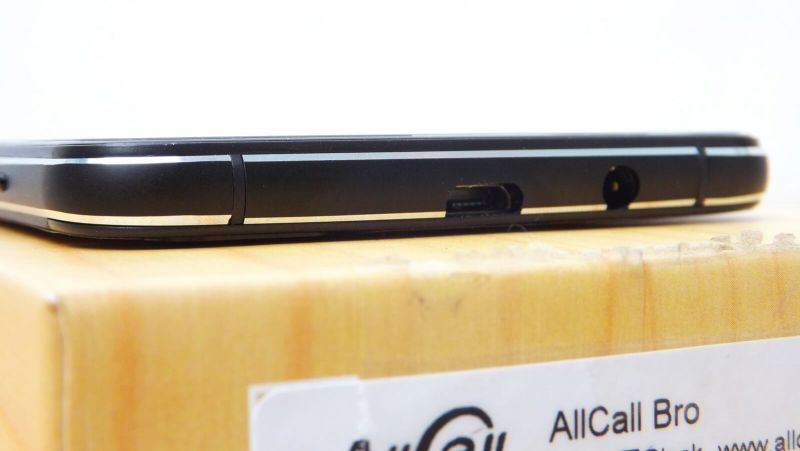 On top is where the charging port located, and just beside that, you can find the 3.5mm audio jack port.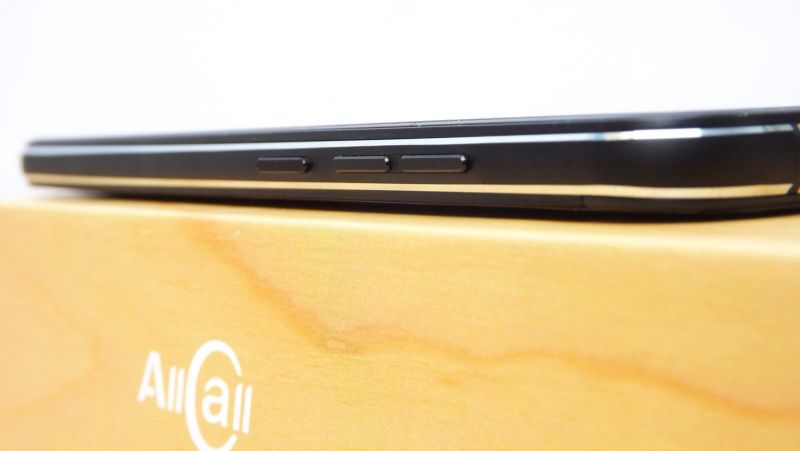 Finally, on the right side of the smartphone, we have the volume rockers and the power button below the rockers at a perfect position for your thumb.
AllCall Bro Specification:
Basic Information
Brand: AllCall
Model: Bro
Color: Black/ Golden
Material: Metal integration
Operating system: Android 7.0
CPU: MT6580A   4X Cortex-A7 1.3GHz
GPU: ARM MALI400 MP2 500MHz
Memory: RAM 1GB+ ROM 16GB
Battery: 2400mAh/4.35V
Standby Time: 2-3days
Touch ID: Front Fingerprint
Display
Screen Size: 5.0 inch
Type: TFT IPS
Resolution: 1280×720 pixels
Touch: (G+F)
Camera
Rear Camera: 8.0MP Camera and2.0MP Camera
Front camera: 2.0MP Camera
Connection
Network: GSM:850(B5)/900(B8)/1800(B3)/1900(B2)    WCDMA:900(B8)//2100(B1)
SIM/TF Card: 2 nano card   or  1 nano card + 1 TF card
WIFI: 802.11 a/b/g/n  2.4GHz
Bluetooth: Bluetooth 4.0
GPS: Build in GPS
FM: Yes
Earphone Port: 3.5mm
USB Port: Micro 5pin
OTG: Support
Other Features
Video File Format: 3GP/MPEG4
Audio File Format: MP3/WAV/AMR/AWB
Language: Bahasa melayu, español, Català, Čeština, Dansk, Deutsch ,Eesti, English, Français, Hrvatski ,Indonesia, Italian, Latviešu, Lietuvių, Magyar, Nederlands, Norsk, bokmål, polski, Português, Română, Slovenčina,Suomi,Svenska,tiếngviệt,Türkçe,ελληνικά,Българск,Қазақтілі,русский,український,,فارسی, हिन्दी, 한국의,العربية,বাংলা, اردوעִבְרִית,简体中文,繁体中文
Sensor: Gravity& Proximity&  Brightness Sensor &Compass
Card Extend: Support TF Card up to 32GB
Size: 142.30*71.06*8.2mm
Net Weight: 162g
Display:
The AllCall Bro is a 5.0″ smartphone and features a max resolution of 1280x720p. The screen supports 2-point multi touch and has a good feeling to it. The viewing angle and color saturation are pretty good. But it is not the best touch-sensitive phone I've used. Also, the screen is not the brightest display out there, so there are some visibility issues out in the sunlight if you don't have the brightness all the way up.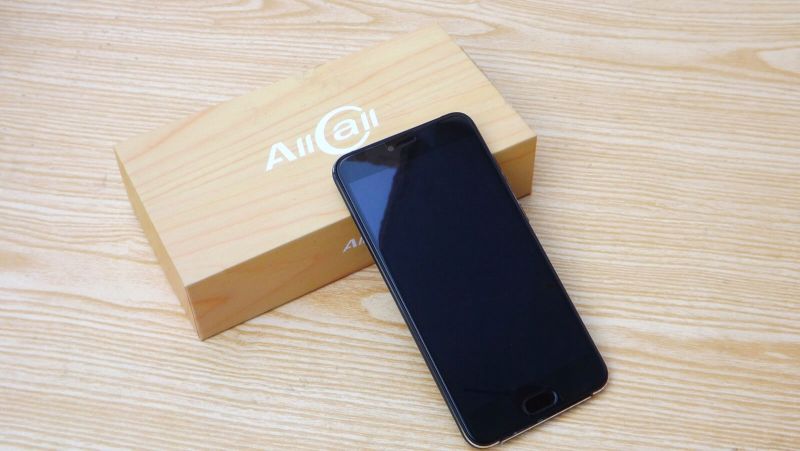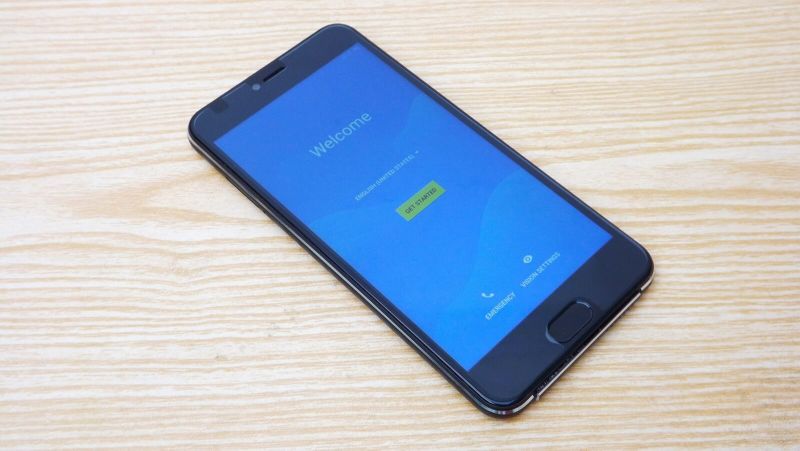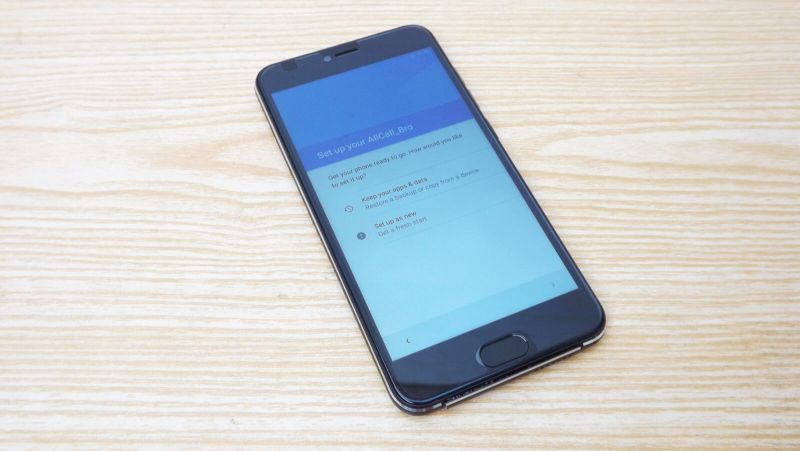 And after using the phone with touch pointer, I also realized that it's neither using the most accurate display out there, sometimes you'll have to click multiple times on a particular area to make it work.
Performance:
AllCall Bro is not using the most up to date hardware under the body. It's equipped with a quad core 1.3GHz MT6580A CPU, ARM MALI400 MP2 running at 500MHz and 1GB of RAM. The scores in the benchmark tests weren't very pleasing and didn't even think about playing heavy games on this phone.
In GeekBench, we got 367 sing-core points while 1034 multi-core points which aren't good for today's everyday multitasking, but that's pretty much what the hardware used can offer.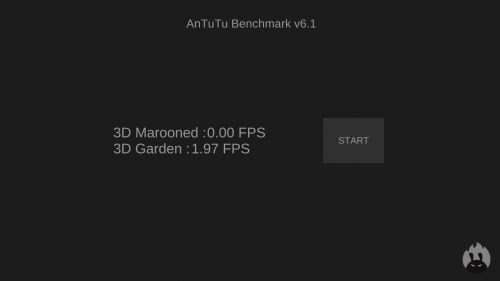 In Antutu 3D Garden, we only got 1.97FPS, so yeah, forget about playing content and graphics rich games. While in the Antutu complete benchmark, we got only about 21616 points.
In real world performance, of what I experienced, the phone is quite good, but that's only when you're using it for minimalistic tasks like calling, texting, listening to music or watching video clips, browsing internet and such. For example you will have no trouble playing real pokies all day long on this phone.  But the device gets slow if you've been using it for a while and even more so, have been multitasking. It's not because the device is getting hot and the CPU is throttling; it's because the RAM just isn't enough and the CPU isn't that powerful. It also depends on what type of application you're using and multitasking between. For simple usage, the phone is pretty good for the price.
Camera:
The Camera quality of the AllCall Bro is not very great nor very bad for the lens it's equipped with. The phone uses the basic MTK camera application but is somewhat laggy. The application features Face Beauty mode, a blur mode where only the center is focused while everything gets blurry, Panorama mode and HDR mode. The quality is acceptable for daylight photo's, but if you want to capture some images in night light, then I guess it's a no-go. I'll let the samples below speak for themselves.
I'll keep updating the photo gallery for a few days with new pictures.
Call and Audio Quality:
The audio quality of the smartphone is pretty average. The speakers aren't very loud and lack bass yet they lightly distort at full volume. The audio quality on calls is pretty good though, but yet again, the speaker volume is not much loud.
Battery:
The AllCall Bro comes with a 2400mAh battery that's nowhere near enough to get by a day without charging the phone. Though what makes the selection of that battery size somewhat reasonable is that the Bro features a 5" 720p display and it's also running on Android 7.0 Nougat. The phone takes about 2:00-2:30 hours for 0-100% charging, and gives of about 8-10 hours of average usage time  and 4-5 hours on heavy usage. So even if the phone is not using the most pixel-packed display, the battery timings are just average.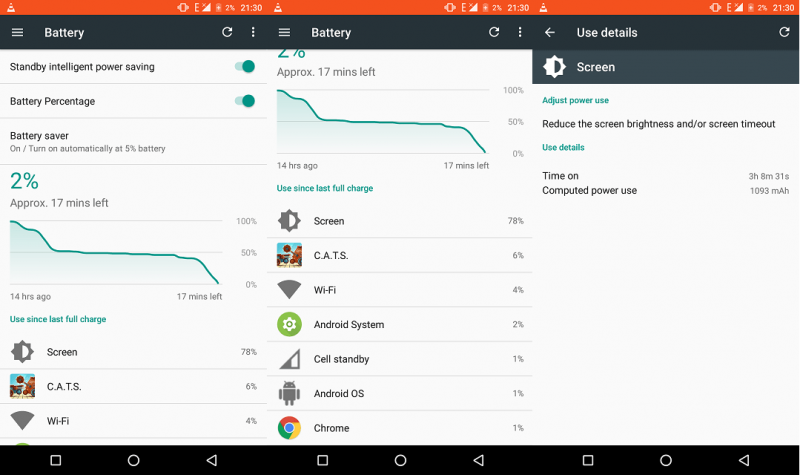 Note that I was using the screen at 50% brightness as I was in-home during the time of battery benchmark. So your battery timing may vary based on the applications you're going to use and the brightness level.
Operating System:
The AllCall Bro is using a pretty much stock Android 7.0 OS. The user interface(UI)/launcher isn't very complicated with all the applications present on different screens. The launcher lacks an app drawer, though if you prefer a launcher with app drawer, you can download any launcher from google play. The Drop down menu is also pretty simple with all the options that you may require available for quick access. Though there's a big difference about the AllCall Bro alltogether, it's that the phone doesn't have application tab and back button on the body rather it's on the screen at the bottom. You can invert the location of the back and application tab buttons but the home button stays at the bottom. Other than that, since the OS is pretty simple with not so many fancy effects covering the whole screen, the OS itself is pretty smooth during navigation.
WiFi:
The WiFi connectivity of AllCall Bro is pretty good though the range of the connectivity isn't all that good. At a distance of two average sized room where I do get signals and data transfer over WiFi on my other phone, at the same location on AllCall Bro, I do get the signals but not the data transfer. The phone is connected to WiFi but there's a lot of breaking or no data transfer at all. Below you can see that there's not much difference on the connection quality at near 2 arms length distance from router and Wired PC connectivity.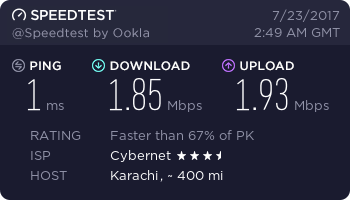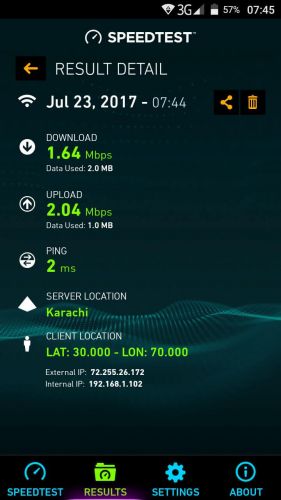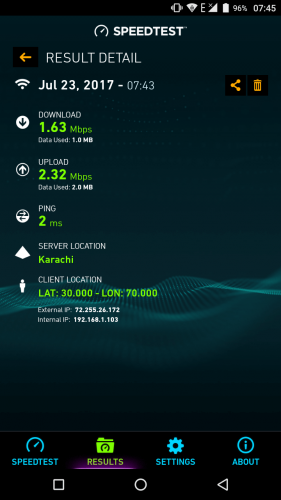 Conclusion:
So, did AllCall do good with their very first smartphone? I guess that depends on who is using the phone and what they require. For someone that needs quality at a budget price, then I would recommend them spending a little bit more and getting a phone with at least 2GB of RAM and a better CPU and larger battery. For someone that's going to use the phone for very basic applications and aren't into much multitasking and is seeking for a good full metal body phone, then AllCall Bro looks like a good consideration. Afterall, the phone only costs about $69.99.
At the price of $69.99, you're getting a full metal body, premium looking phone (yea I've been asked about the brand of the phone when strangers see the phone 2 times) with the hardware that can fulfill your basic needs. The phone is equipped with dual camera on back so it can take average quality photos as well. What's sad about the phone is that it does not support 4G network, if it did, that would've been great.
So in short, if you're looking for a phone that can perform your everyday basic tasks like calling and texting and maybe browsing, with a battery that can keep you connected for more than half a day, can take some good pictures in daylight and looks like you're holding something of quality, then AllCall Bro seems like a good deal. But still, I would prefer a phone with atleast 2GB of RAM and a better CPU within similar range. I would like to rate the AllCall Bro a 4 out of 5 stars and give it our 4 stars Best Value Award.
We are influencers and brand affiliates.  This post contains affiliate links, most which go to Amazon and are Geo-Affiliate links to nearest Amazon store.
Hi, I'm Ahmed Kazim and I've been a gaming freak since like 7-8. I'm also a geek-o-nerd who keeps looking around for latest development in hardware/tech/gadget industries so expect some quick news from me. I'm also interested in anime (Japanese animation) and can't stand a day without music and gaming.