Alldaymall is one of our newer Amazon store partners that decided to run a giveaway with Dragonblogger for the fans a few weeks ago.  This was for the ONVO Portable Bluetooth Speaker, and the results of the giveaway were so good that they partnered with us again and this time it is to bring a budget Android tablet to one lucky fan.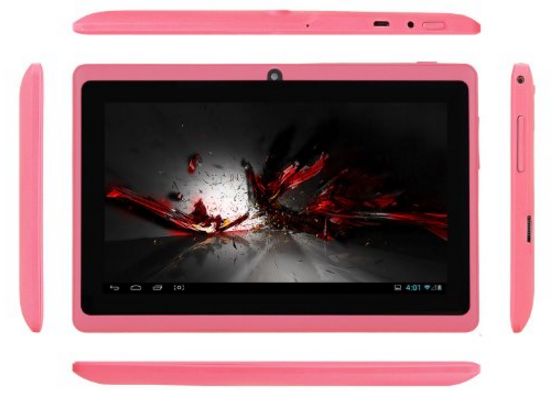 The tablet model is the A88X 7″ Android Tablet, and this tablet sports a quad-core Allwinner A33 processor, now it has 8GB Internal Storage and you can add an SDCard for up to 32GB of additional storage.  The screen is 1024×600 resolution, the tablet has Bluetooth, Dual Camera, Wi-Fi (b,g,n) support and runs on Android KitKat (Android 4.4).
The Alldaymall A88X has a 5 point touch capacitive screen, has a 2500mAh battery which is claimed to have 3 hours active running battery life.  You do get a MicroUSB port, Audio Input, and it charges via a faster charging separate DC charging port.
This tablet is ideally suited for catching up on social media, watching Netflix, Skyping friends and can do some gaming though with 512MB RAM it won't be able to handle the larger 3D mobile games that require at least 2GB of RAM to install and play.  I see this more as a second or family tablet in the house, or ideal kids tablet.  It comes in a variety of color options too.
Enter to win the AllWinner A88X Android Tablet Now
Alldaymall A88X 7" Android Tablet Giveaway