We are living in a tech era, where almost anything can be computerized, portable, wirelessly transmitted, or at least have a Bluetooth installed. Companies, far and wide, look for new markets and options with all kinds of new products, many of which simply make life and work easier while others can change our lives forever.
From electric bikes and food analyzers to vaping box mods and robots that teach coding, here are 4 most amazing gadgets and tech innovations in 2018.
Root – A robot that teaches coding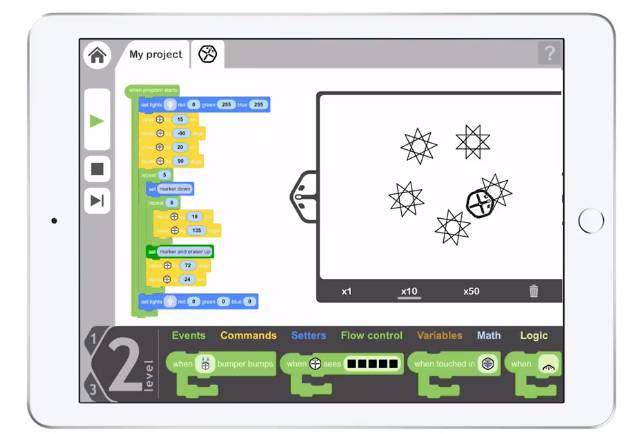 This fantastic new gadget is the product of a combined effort put in motion by three Harvard's Wyss Institute colleagues. The goal was to create a robot that could interact with its surrounding and teach children how to code in three stages.
Root can see, hear, draw, move, and react to touch, thanks to a series of sophisticated sensors. The three stages in which this robotic coding instructor is working are designed to start with the most basic elements and progress to learning how to code using various programming languages.
The first stage includes problem-solving with "real code" by drawing, playing music, scanning, playing games, etc. Essentially, graphic blocks teach logic behind coding so the kids would learn how programming actually works.
The second stage offers a more detailed interface which allows kids to have more precise control over the code. This is possible thanks to a hybrid drag & drop language that builds computational fluency.
Finally, the third stage brings the game to a whole new level, allowing kids to solve problems using Python, JavaScript, and Swift.
Firefly
Vaping is more than just a thing; it's a developed subculture with everything that goes with it like influencers, classy brands, customization equipment, and hi-tech solutions. Firefly is the latest word of technology in dry herb vaporizers industry. It uses dynamic convection technology to provide rich flavor in a matter of seconds and to keep the contents fresh during a session. Two swappable batteries, with 45 minutes charging time, provide long-lasting vaping sessions.
Firefly is ready to use within 3 seconds, which makes calling it fast an understatement. Additionally, it heats the material only while the user inhales, so nothing goes to waste because the chamber gets cooled down the moment you stop inhaling. Using an iPhone or Android app, you can choose between 200 and 500 degrees Fahrenheit, which is the optimal temperature span for optimal enjoyment.
Talking about temperature, this product is the only portable herb vaporizer that heats across a wide range of temperatures instead of delivering a maximum temperature at once. It allows the material to gradually heat up to the maximum temperature that you have pre-set.
LinkSquare – a portable spectrometer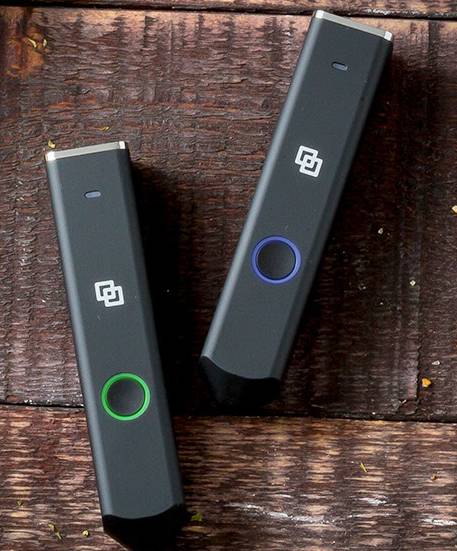 Did you ever come into contact with a specific matter and you just couldn't put your finger on what that substance is? LinkSquare is a portable infrared spectrometer which can quickly detect any matter just by their infrared fingerprint. It allows users to analyze the quality of their food, assesses plant growth, checks money for counterfeit bills, learns the composition of e-cigarette liquids, establishes the level of gold purity, and much more.
The science behind this product relies on the ability to reflect light, which most materials in the world possess. LinkSquare utilizes this ability to detect reflected visible and infrared light in order to identify elements based on their infrared fingerprint. Machine learning technology and some settings allow users to create their own set of tests for different materials and purposes.
LinkSqure "takes the material's fingerprint" and runs it through the database, ultimately displaying results via smartphone or a computer. Users can expand the database with new materials and analytics. A neat way to see if your bartender is mixing your favorite whiskey with water.
Electron Wheel
This product is a replacement for your bike's front wheel, which enables you a smoother and easier bike ride experience. Mounting Electron Wheel is a seamless experience, it takes about 30 seconds for an average user to install it. The preparation process includes hooking a pedal sensor, as well, which allows the wheel to activate pedal assist function while riding up the hill. Technically, it's the active slope technology which enables the wheel to recognize when additional power is needed in order to make your biking experience more pleasant.
This bike accessory provides coverage for 50 miles of distance due to its 36v lithium ion battery, with maximum speed up to 20 miles per hour and a 16 miles per hour for the European market (EU legislation sets maximum bike speed to 16 miles per hour). It even includes Google Assistant that enables you to find directions and track your route, all of this using nothing but voice commands.
Conclusion
Hope you enjoyed reading about these amazing new technological wonders. We tried to create a list that would satisfy the interest of a wide array of tech lovers while presenting the products that don't cost an arm and a leg. Some of the products on this list were presented at the latest CES 2018 show, so this is what you may have missed in case you didn't get the chance to visit this year's Vegas exhibition. Let us know in the comments if you feel some other products should also be included and why.
I am interested in all things technology, especially automation, robotics and tech that helps change how society will live in the future.