We are influencers and brand affiliates.  This post contains affiliate links, most which go to Amazon and are Geo-Affiliate links to nearest Amazon store.
Amazon Echo is a pretty nice, modern gadget with plenty of great functions. Amazon developers have done a great job creating a helpful assistant for our homes. This smart home assistant can deliver a pretty good job if you know how to use it. Exploring its features will help you get the biggest advantages and use this gadget to its full potential. The following are some things which Amazon Echo can do for you.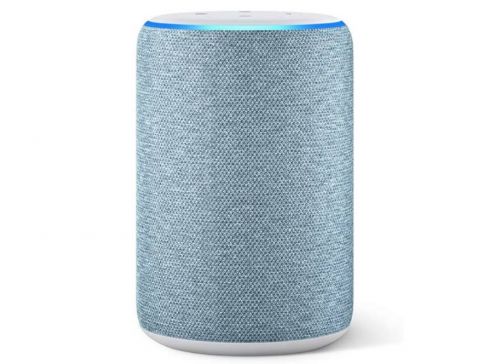 Amazon Echo can help you plan your day. It can tell you about what is happening outside, what is the weather like and whether there is a traffic jam nearby. You can get a complete overview of what is going on locally by just asking the smart assistant. In addition to that, you can set a to-do-list and this gadget will remind you when and what should be done so you will never forget anything.
You can use the gadget for calling contacts without dialing numbers or writing names. Just program it to dial whenever you mention someone`s name to the gadget. If the person you are calling does not respond, Amazon Echo will leave an automated voice message for you. Also, your smart home assistant can block certain numbers or answer automatically if you program it for that.
Amazon Echo can make your home smarter. It is equipped with tools with which you can do many operations in your home without even moving from your couch or chair. You can turn on/off lights, turn TV or music system on and off, change the room temperature and even lock doors. You can control pretty much everything with Amazon Echo. Amazon also opens Amazon Echo for cloud services and it can serve as a bridge to a variety of services online. Regarding cloud services, check out Cloudpbx24 for more information about that.
You can use the gadget to order meals online, play your favorite music and even listen to audiobooks while you work something else. You can play, pause and stop at any time you want by just saying the voice command. All in all, you can make this gadget do anything you want for you. It is a true virtual home assistant that you can connect with other devices and gadgets at home. It will perform all tasks quickly and efficiently without any issues. Apart from these things, your smart home assistant comes with plenty of other functions, features, and options which you can explore.
As we can conclude, Amazon Echo is a very helpful home assistant that you will certainly find it useful. It will save you valuable time searching online for things you are interested in. Voice command control is better than typing and looking for things yourself. It is amazing how many things you can control at home with Amazon Echo. It will significantly improve the overall quality of your life, so you should get this gadget and transform your life for the better.
We are influencers and brand affiliates.  This post contains affiliate links, most which go to Amazon and are Geo-Affiliate links to nearest Amazon store.
I am interested in all things technology, especially automation, robotics and tech that helps change how society will live in the future.