Despite what everyone says, watching too many television shows and movies could be a problem. If you've spent hours looking for the right show to watch before realizing you're all out of free time, you know what we're talking about.
There's no end to the genres out there, from standup comedy and classic romances to action-packed thrillers. There are movie adaptations of famous books, and popular streaming platforms have also taken to creating series.
Speaking of books, there is a whole array of brilliant crime authors who keep you on edge with every page you turn. But if you're a voracious reader and you've quickly gone through your reading list, you need a change!
Whether you are tired of books and movies or you are simply looking for a new medium in which to explore the genre you love, podcasts are definitely worth looking up!
What are podcasts exactly?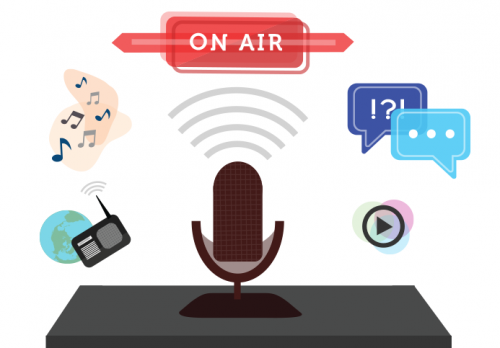 Simply put, podcasts are digital audio files that you can download on your mobile device, tablet, or laptop. There are subscriptions available to each podcast. These allow you to get newer installments of the podcast as they are released.
A key point to mention here would be that podcasts are often made in a series. So if you find one you like, you needn't worry about running out of episodes to listen to. A good podcast can keep you going for several weeks, maybe even months!
There is a huge library of podcasts available out there with genres as varied as those you see in the television industry! Podcasts are great to listen to when you can't devote your entire attention to a screen or page.
Whether you're on your way to work, cooking your next meal, or simply relaxing with a glass of wine, you can never go wrong if you've got the right podcast playing.
If you are someone who loves mysteries and crime thrillers, and you're itching to find everything out there on the topic, we've got something more for you – murder mystery podcasts.
Which murder mystery podcast do I start with?
When it comes to murder mysteries, you might have been mostly consuming content that is fiction. Do you have an urge to know more about actual crimes that have taken place in the world?
We've got two recommendations for you to get you started. We're warning you: once you start, you may never be able to stop!
1. The Generation Why Podcast
First up, we have the Generation Why Podcast. With over 350 episodes, this amazing podcast was first launched in the year 2012. This podcast was the first of its kind for the true crime genre, and it has continued to stay on top.
In the podcast, Aaron and Justin, who are friends, explore unsolved murders, mysteries, conspiracies, and controversies. Each episode contains details about the scenario chosen and the opinions of the duo.
This pair is known for being extremely well researched. They are also renowned for covering topics that are not only in the public eye but also the lesser-known, more obscure ones that are just as interesting!
This is a good podcast to start if you're looking for something that has already covered a fair bit and is still ongoing. Each episode of the podcast lasts about an hour, and new episodes come out every week.
Aaron and Justin's podcast features in most lists of the top true crime podcasts to listen to. Since the language is PG-13, you can listen to it out loud at home, even around your parents or kids!
Most reviewers of this podcast appreciate the respect with which the hosts approach each situation and the work that goes into fact-checking everything that is said on air.
2. The Small Town Murders Podcast
If you love mystery, but you can't do without a dose of comedy, you should check out the Small Town Murders Podcast. Hosted by two comedians, this podcast looks at small towns and the murders that happen there.
Released in 2017, this podcast spans a little over 150 episodes. If you've got a long commute or are looking for podcasts that are longer, this one is just right with each episode approximately two hours long.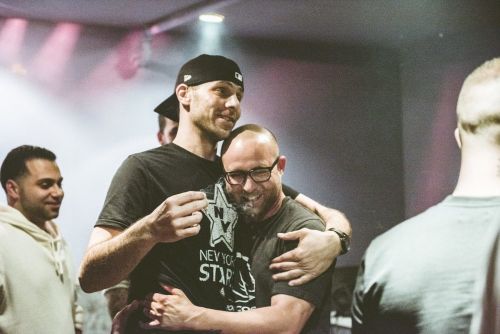 The podcast, hosted by James Pietragallo and Jimmie Whisman, looks at the little things that make up each of the small towns they look at, and every episode is roll-on-the-floor, keep-you-in-splits funny!
If you think true crime cannot be explored with comedy, this podcast is here to change your mind. It is a breath of fresh air, a little different from what is the norm, but it will certainly be a pleasant surprise.
Although the hosts are stand up comics, their episodes are well researched with accurate facts. The language used is a little explicit, so beware of listening to it out loud, especially if you are in the workplace or around little kids!
What do I do next?
Most murder mystery podcasts revolve around true crime. If you have a friend who is a fellow true crime enthusiast, the two podcasts we have recommended are perfect for listening to together!
While you can find podcasts that are free, you may have to deal with listening to a few ads during the episodes. Bear in mind that these ads are often how the creators make a living, and it is a small price to pay for the quality content.
Some podcasts like the one we've mentioned focus on one story for only a few episodes, but you can definitely find podcasts out there that are dedicated to one particular time or even one particular city.
There are several true-crime obsessed fans out there, and you can connect with them on podcast forums to discuss your favorite podcasts!
Delve in
There are several websites that host podcasts with reviews and details about each. Podchaser is one such excellent resource that you can use to find and listen to your favorite podcasts!
You can skim through the most popular podcasts or find something a little more customized. With these resources at your fingertips, you are just a few clicks away from entering a world of mystery and intrigue.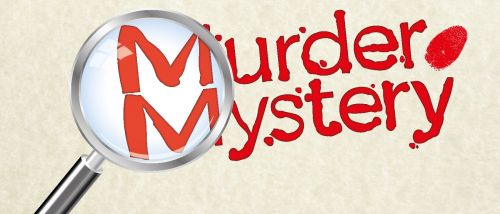 I am interested in all things technology, especially automation, robotics and tech that helps change how society will live in the future.