Today, AMD announced a new AMD Radeon Raise the Game bundle, giving gamers access to some of this year's most anticipated titles and providing unbeatable value on select Radeon graphics products, including:
AMD Radeon RX 5500 Series: Gamers who want crisp visuals and fluid gameplay at 1080p in today's most demanding titles can put their new hardware to the test with a copy of Godfall with the purchase of a Radeon RX 5500 or RX 5500 XT graphics card and eligible RX 5500-powered AMD Radeon gaming laptop and gaming PCs.* AMD Radeon RX 5700 and RX 5600 Series: Gamers looking to drive the ultimate 1440p and 1080p gaming experiences with eye watering visuals and maxed framerates will receive copies of Godfall and World of Warcraft: Shadowlands with the purchase of a Radeon RX 5700 XT, RX 5700 or RX 5600 XT graphics card, and eligible RX 5700- and 5600-powered mobile and desktop PCs.*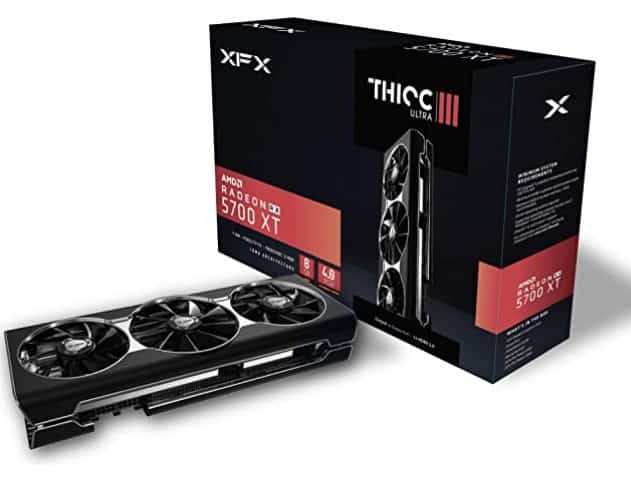 For gamers looking to take their Radeon experience to the next level, AMD FreeSync technology delivers unparalleled visual fidelity and low-latency gaming. In addition, new FreeSync Premium Pro monitors like the ViewSonic ELITE XG270QC, ViewSonic XG2705 and AOC AGON AG273QZ provide the pixel-perfect color gamut of HDR rendering – creating the breathtaking, stutter-free visuals gamers deserve.
Game Fidelity Accelerated
High-performance RDNA architecture was engineered to greatly enhance features like Radeon Image Sharpening, FidelityFX, and VR technologies3 for maximum performance and jaw-dropping gaming experiences.
Immersive Gaming Dynamics
Get the competitive advantage with dramatically reduced input lag with Radeon Anti-Lag, get stutter-free, tear-free gaming with AMD Radeon FreeSync1 technology, and the latest Radeon Software for incredibly responsive and insanely immersive gameplay.
The New Gaming RDNA Architecture
Radeon RX 5700 XT features new compute units, new instructions better suited for visual effects, and multi-level cache hierarchy for greatly reduced latency and highly responsive gaming.
Armed with More Bandwidth
Radeon RX 5700 features PCI Express 4.0 support, with a throughput of 16 GT/s and enables two times the bandwidth compared to PCI Express 3.0. Get ready for the next generation of PC gaming.