We are influencers and brand affiliates.  This post contains affiliate links, most which go to Amazon and are Geo-Affiliate links to nearest Amazon store.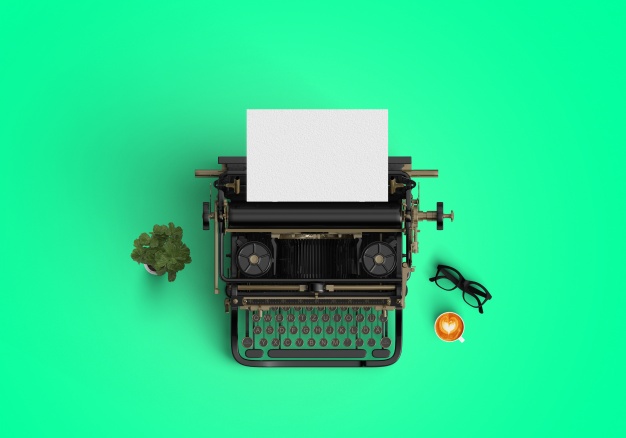 3.2 million – yes, there are more than 3.2 million apps in the Play Store currently and many more are under process. Do you know what that means? It means that your Android app has to compete with a large number of applications to get the attention of targeted users. It has to struggle really hard to prevent ending up being a part of the apps who are considered as junk – with just one or two downloads and no one to care about.
Now, while there are several ways by which your Android mobile application can make this possible and change its success numbers, one simplest yet effective method is Content Marketing – about which we will discuss in this article.
But first, let's look into what is Content Marketing.
Content Marketing
Content Marketing, in context of Android app, is a type of marketing where you bring more eyeballs to your Android app by creating and sharing online materials like (blogs, articles, videos, social media posts, etc.) around the products and services. You build an interest among the audience via your writing skills.
The technique of Content marketing is widely used in the market and has proven to bring impressive outcomes. For example:- 
As per a recent report by Aberdeen, 'Annual growth in site traffic is 7.8 times higher for content marketing leaders'. (Source: Kapost) 

DemandMetric revealed that Content marketing is 62% cheaper than outbound marketing and generates 3x many leads. (Souce: ContentMarketingInstitute)

Over 86% of B2C marketers and 89% of B2B marketers are investing in Content marketing. 
Now, as we have looked into what Content marketing is and how effective it is in gaining more profits, let's jump directly into how the best Android app development agency employ this marketing technique for promoting your Android app.
Ways to Promote Your Android App via Content Marketing
Since the competition in the Android mobile market is growing every hour, it is imperative to begin with the promotional part at the earliest. So, do not save your efforts for post-launch process. 
Start promoting your application right from the day you planned to invest in Android application development via different means, including:-
Create a Landing page – Considering various people still rely upon websites, creating a landing page dedicated to your mobile application can ease the process to convert your web users into mobile app leads.

Share Some Sneaky Teasers – Sharing a sneak peak of your application brings a sense of excitement and suspense among the users. It makes them curious to know about your application and thus, prompt them to remain hooked to your platform.

Publish Press Release – Submitting a press release is also an impactful app marketing scheme. This is because when the information about your mobile application is shared by authentic new agencies, people pay more attention to it. They believe in every word covered in the news story and thus, approach you earlier.
Play Store, the biggest source of mobile app user traffic, works based on an algorithm that relies on keywords and content. So, write an information yet concise piece of information about your application and wisely use the trending keywords for promoting your Android app.
Introducing an ad of your application on different mobile applications and websites can also increase the chances of getting more traffic. So, invest efforts into this strategy also.
And when talking about In-app and In-website promotion, ensure that you add catchy, informative yet concise content.
Blogging enables you to share the best features of your mobile application and showcase that your app is the best solution to their pain points. It provides you the opportunity to take advantage of storytelling technique to make the content seem relatable to the target audience and thus, enforce them to look forward to downloading your Android application.
Another Content marketing strategy that works effectively in terms of Android application promotion is Guest Blogging. This strategy empowers you to publish your content on different platforms as guest bloggers and get the benefit of bringing a huge traffic onto your app page from different platforms.
While writing an epic content is one thing, making it available to a wider audience is something that matters more. So, do not take a back seat after publishing your content. Share it on multiple social media platforms every now and then based on the best time and strategies per platform and make your Android app go viral. 
So, these were some of the Content marketing techniques that you can introduce in your Android app development plan to gain higher profits. Consider them today itself and make your app shine in the Android world. And in case you have any queries regarding this, feel free to leave a comment below.
Author Bio – Bhupinder Kour
Holding a Bachelor's degree in Technology and 2 years of work experience as a Content Writer in an Android app development company, Bhupinder is focused on making technology digestible to all. Being someone who stays updated with the latest tech trends, she's always armed to write and spread the knowledge.   When not found writing, you will find her answering on Quora while sipping coffee.
We are influencers and brand affiliates.  This post contains affiliate links, most which go to Amazon and are Geo-Affiliate links to nearest Amazon store.
This is the Dragon Blogger Guest Bloggers account for author's who want to submit articles and only have credit in the post instead of having to manage their own WordPress profile.