Technology is actually crazy enough to make us droll again and again. It has the power to make us change our perception virtually, emotionally and physically also. The easiest way to connect with people around the globe is through mobile apps. There are various different apps available that are capable enough to bring even a revolution in the market. The new and latest concept is storytelling. The biggest regret generally people have in their lives is traveling the whole world and not showing it to the people around.
Traveling is easy, but traveling the whole world lies beyond our imagination. And if this imagination turns into reality, it becomes somehow necessary to show the same to the people. This is the reason, in order to minimize regret, mobile apps are playing a softer, entertaining along with behaving like a digital storyteller. Before going straight towards the top mobile apps for storytelling, let us figure out what is digital storytelling. The concept of verbal storytelling is gone now, it's time to celebrate the audiovisual method with the help of technology.
Digital storytelling is a way to tell the story to people through a digital means. It is one of the easiest and best ways to integrate technology anywhere you want to use, be it a classroom or a wedding. There is a good long list of mobile apps for visual storytelling, moreover, these apps can also help you in DIY your visual content without a designer. Let's check out the list one by one: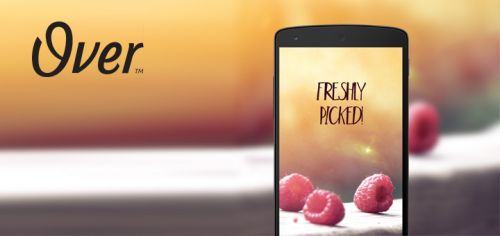 Over
Over is known to be the best content creation app which is aging bold and better with age and more technology. The app has a pool of awesome layer tools along with funky fonts.  You can easily create layered effects with it to describe your story to the world through images, fonts. Get ready to explore the world in a more charismatic way. Over allows you to create your digital stories by allowing you to use your own images with a vast amount of fonts to choose from and is one that I recommend for using with Instagram to help tell your stories even better.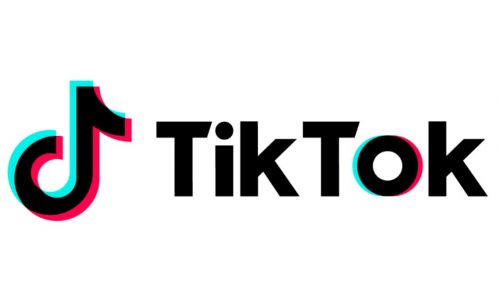 TikTok
TikTok is up-and-coming. And to go with that, so will be a plethora of tools and services. It is common and obvious, we often visit one place and click thousands of pictures from the same place in order to flaunt the best ones. Well, it is high time to use those pictures resting in your mobile for their turn.  TikTok is a very cool and amazing app that allows anyone and everyone to convert their live photos to GIF and Videos. For those, who are hardcore users of Instagram and Facebook, using this app is a must. The process of creating videos is simple and easy. Get ready to create short and amazing videos.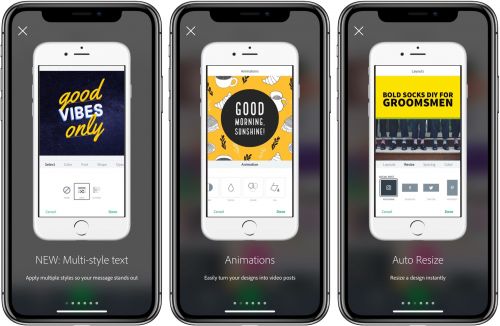 Adobe Spark Post
Who doesn't know the brand Adobe, Adobe is always making us happy and mesmerized by its techniques and technology. This time it is Adobe Spark Post, part of Adobe Spark Series offering you the most amazing way to use your photographs. It has cool responsive templates along with the option for animating your images in a fun way accordingly. The result after the process will become outstanding and an absolute fit for social media accounts.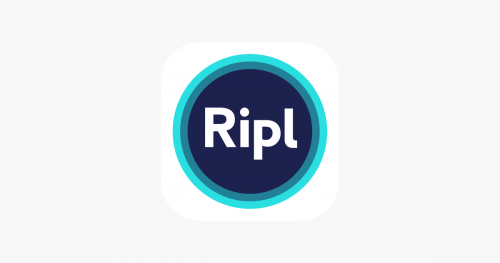 Ripl
Making something outstanding from trash is known as a real talent. Those who love to create new things out of old are the real magicians. Ripl app is a bit older but is a great app for starting with a short video snippet. Though the fonts are basic, it is continuously adding new templates and new designs to make it more worthy and competitive against other apps.Ripl is an app that is going to let your creative juices flow when it comes to making some great designs as well as making some great, short, videos.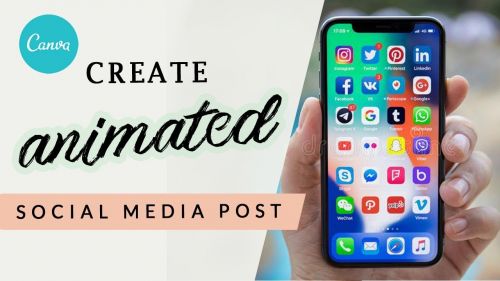 Canva Animations
With it, you can create animated visuals along with converting your design into a gif or mp4 format. Moreover, you can choose different styles for basic animation. Simplicity catches more attention than the complex one. Hence, if you are willing to go for smoother and simple animation, Canva is the great option. Let people know your story through fun images and a dose of animations.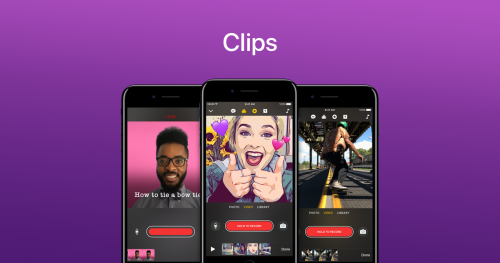 Apple clips
As the name itself suggest that this app is specifically meant for iOS users.  You can make a funny and stunning video along with sharing the same. Meanwhile, with it, you can also add text, effects and other amazing features. Those who love to make videos but don't want to invest a good time in the technical and editing aspect, then the app is just apt for you. The other striking thing you can do with this app is adding caption on the videos while using the voice. Add a photo, video filters along with overlays. Everything is in your hand, what you need to do is think creatively to create creative. Imagine the end result, isn't the app worth trying?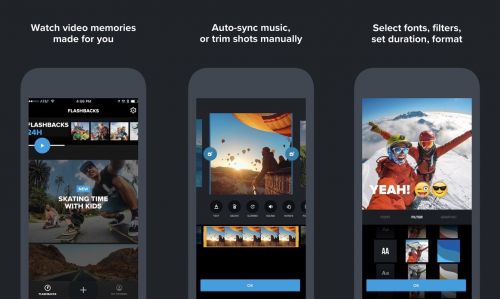 Quik
Quick is the best app to create outstanding and soothing outdoors videos. The app consists of amazing templates along with fun and quirky templated for videos too.  Those who cannot stay away from the social media platform and are always active to show the world about their tour goals and journey,  Quik is just a perfect match for you. In case, if you are also thinking to build an app like Quik for your tourism business, invest a good time in finding the most acknowledged and experienced mobile app development company.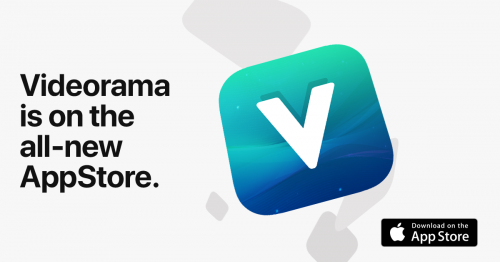 Videorama
No matter how many times and tactics we try for making a video just like the one in the desktop, efforts usually go in pitfalls. Hence, if you want to create a video matching the quality of desktop, Videorama is the perfect solution for the same. With it, edit your video the way you want easily and efficiently like a pro along with using stock images, voiceovers, speeding the video, etc. Everything is given in your hand, it is up to you how you use them.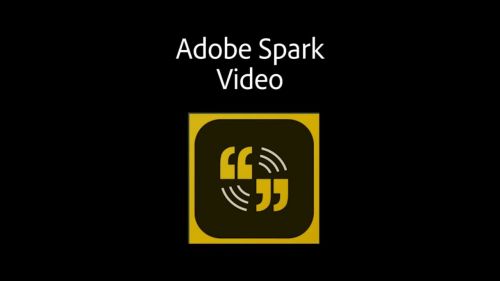 Adobe Spark Video
Adobe is nowhere hiding and is keep on moving in a competitive direction. Spark video is available for both desktop and mobile. With it, it becomes easy to combine videos, images and transform it into an awestruck video. Moreover, it has a range of templates to choose from. Share your creativity to the world precisely using Adobe Spark Video which can be a real game changer with how you create content.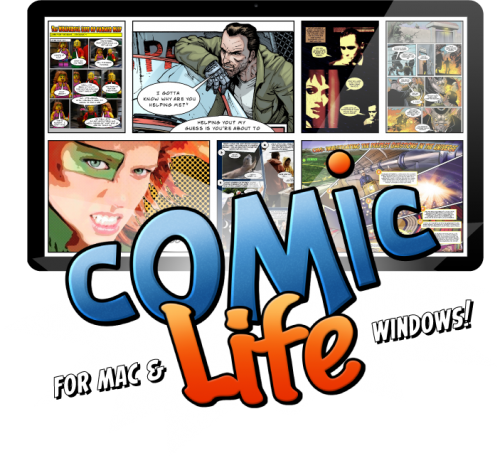 Comic Life
Humans have 7 stages of life which starts from childhood and ends again with the old age childhood. Hence, why to leave childhood all along sitting in the corner. Kids are the first and prominent buyers of comics, hence Comic life is the best digital comic iOS app for creating comics.  Create a story and tell a story, the app is just an app for creating customization apps.  If you also looking ahead in order to develop an app for your business, make sure you know about the cost of developing an app.
These are a few of the apps in the list and there are more in the list to explore. No matter, whether it is your first time or hundredth times, the craze for flaunting your journey to the world remains the same. Try these applications and get ready to explore the world with a different angle along with carrying out of the box vision. Meanwhile, instead of making your application under the four walls of your business area, you can outsource the app development process in order to get an amazing result with the timely delivery of the project. 
Let your business and journey go ahead with time.
About the Author
Nishtha Kumari is the Content Specialist at Appventurez, a leading mobile app development company that offers cost-effective Android and iOS application design and development services in USA and India. Her priority is to cover up new technologies and techniques for her audience.
This is the Dragon Blogger Guest Bloggers account for author's who want to submit articles and only have credit in the post instead of having to manage their own WordPress profile.