We are influencers and brand affiliates.  This post contains affiliate links, most which go to Amazon and are Geo-Affiliate links to nearest Amazon store.
Google comfortably leading Apple in the battle for mobile supremacy
Over the years BlackBerry's market leading status as the business mobile of choice was eroded by the tide that swept through the market when the iconic iPhone appeared running Apple's own iOS mobile platform and Android, the alternative offering from tech giant Google, gained a foothold.
Now they're the two biggest players by some distance although Android is out on its own with a remarkable share of the mobile market well in excess of 87% compared to Apple's circa 12%.
Why is Android such an overwhelming favorite?
Put simply it's largely down to choice and flexibility with some other key factors making a difference: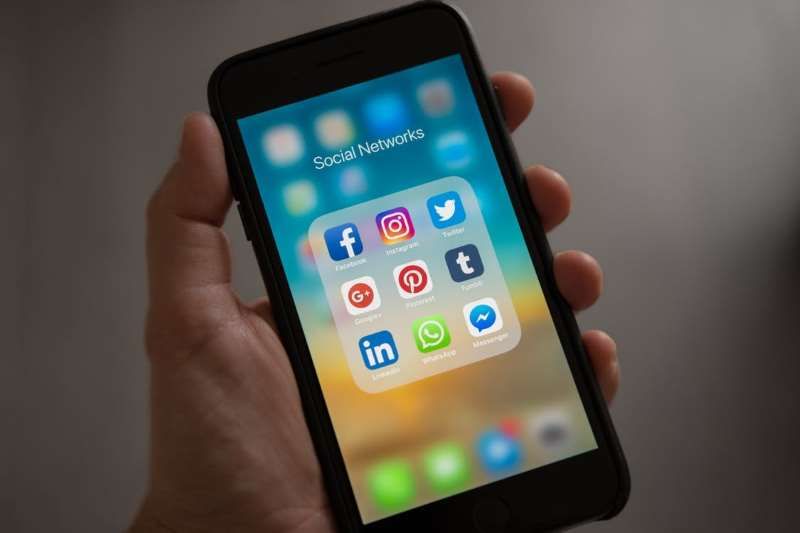 Choice
Because Android is used in phones and other mobile devices from various manufacturers such as Samsung, Lenovo, Nokia, OnePlus, Motorola and Google themselves with their Pixel smartphones, it offers the user far more choice and price points than Apple does with the iPhone.
While there are a small handful of iPhones to choose from, there's a welter of Android smartphones ranging from fully featured cutting edge models such as Samsung's Galaxy range through to more modest yet well priced alternatives including the Nokia 3 at around $100. Generally, Android phones span the $50 to $800-plus range so there's something to suit pretty much all needs and budgets.
Android phones generally don't hold their value as well as the iPhone, so buying used makes for an attractive option; for example, if you don't need the latest tech from the current Samsung models, then saving money on an older model such as a refurbished Galaxy S5 makes sense.
Apple iPhone fans are restricted to mostly higher featured phones at the loftier price points which doesn't always suit smartphone buyers; the lowest priced iPhone is still around $350 and that's for the compact, 4 inch screen SE with a body design dating back to 2010.
Not everyone wants or needs the latest tech or larger screen sizes so, for example, it's far cheaper to equip several staff with cheaper smartphones such as a batch of Nokia 3's as opposed to several iPhones.
Android even offers an option to those still hankering after the BlackBerry era with physical keyboards and, it's fair to say, a timeless phone design. There are certain BlackBerry models such as the Priv and the DTEK50 that run on Android as opposed to BlackBerry's own operating system.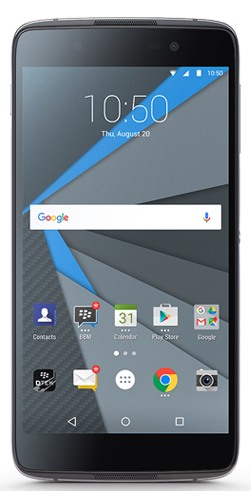 Flexibility
None of Apple's iPhone range either past or present offer expandable storage or user replaceable batteries while various Android models do:
Storage – if you need more storage, then some Android devices can accept SD cards to expand memory or offer on the fly backup of important data; very useful when on the road and you can't back up documents to a computer at that time.
With the iPhone, you have to live with whatever amount of storage your model has since memory cards can't be used.
Battery replacement – battery life is a major consideration for many business users as is the ease of battery replacement. It's convenient to take a spare, charged battery as back up when traveling or – when the time comes for overall replacement – simply remove the old one and pop a new one in.
With the iPhone neither of the above is possible as the battery isn't user replaceable; the phone has to be taken to a third party as opposed to the user doing a quick battery swap.
App development catching up on Android
The availability of apps has been a huge influence in the growth of the smartphone and was a key factor in Apple's ability to enter the market so successfully with its first iPhone back in 2007.
To begin with, app developers tended to make their apps available for Apple's iOS platform first while Android users had to wait before they could get their hands on them. Now though, the vast majority of apps appear on both platforms simultaneously so removing one of the benefits previously enjoyed by iOS.
Software
Apple's iOS was considered the benchmark for a mobile operating system but Android has improved drastically with each release, and for many the two are now at least tied for the best user interface.
It's fair to say iOS and Android are excellent platforms and both have their pros and cons, too.
Compatibility with a PC
Android phones are more usable when connected to a PC as they behave very much like a hard drive in that you can view, copy and delete files easily.
On the other hand, when you connect an iPhone to a PC it only enables you to really copy photos and videos usually using Apple's iTunes or other specific media software. For many business users, being able to easily transfer and load files of various types is very important and could rule the iPhone out on this factor alone.
Android's Achilles heel finally overcome?
One factor where Android has long come in for some criticism is how long it can take for updates and new versions of the software to make their way onto existing mobile devices. When a new version of Apple's iOS is released, or updates are available, they can usually be downloaded immediately to the iOS powered devices capable of running them.
With new versions and updates to Android, it can take a long time for them to be universally available; along with denying users the latest software it can have security implications if patches aren't being downloaded for some while.
With their latest Android release, Oreo (or '8'), Google changed the architecture so as to help make it faster and easier for other makers of Android phones such as Samsung to install Android updates to their handsets.
So along with their traditional advantages over Apple's iOS, Google are making Android's appeal to the business user even stronger by attending to previous weaker areas of their platform.
We are influencers and brand affiliates.  This post contains affiliate links, most which go to Amazon and are Geo-Affiliate links to nearest Amazon store.
I am interested in all things technology, especially automation, robotics and tech that helps change how society will live in the future.